Why Infiniti?
Infiniti Technology is all about flexibility. It separates the mixer or taps into two kits: an In-Wall for rough-in and a Handle Kit for fit-off. Infiniti Technology allows you to interchange between different tapware styles, finishes, and functions* at any point after construction.
* There is flexibility to swap between Progressive and Minimal functions with a cartridge change. However, you cannot switch between In-Wall Body and In-Wall Spindles.
Infiniti Technology enables you to:
Start the rough-in process without delay on final tapware selections
Select tapware handle style and finish at a later date
Change tapware choice after installation
Don't let design decisions halt your build. First-fix today.
First-fix Stage
The In-Wall Body (for Progressive and Minimal Mixers) or Spindles/Breech (for Assembly Taps) is installed.
* Please Note: Spindles for Assembly Taps can also be installed at fit-off stage.
Tapware Style and Finish
Tapware style and finish is selected.
Final Fix
The selected Handle Kit is installed.
Did you Know
If there is a change of mind at a later stage, the Handle Kit can simply be replaced with the updated choice of design and finish without compromising the existing waterproofing or tiling.
How to Shop Infiniti
There are three selection steps when you purchase Infiniti Technology: choosing your tapware functionality, selecting your finish, and finally deciding upon your Handle Kit style.
Select your preferred functionality
More Info
Progressive Mixers
Progressive functionality is available in three unique handle designs. These include the Milani, Cross, and Barre.

A Progressive Mixer is turned in a clockwise motion, starting with low-pressure cold water. Once turned halfway, warm water is introduced at a medium pressure. You can then increase the temperature and water pressure to maximum heat by continuing to turn the handle.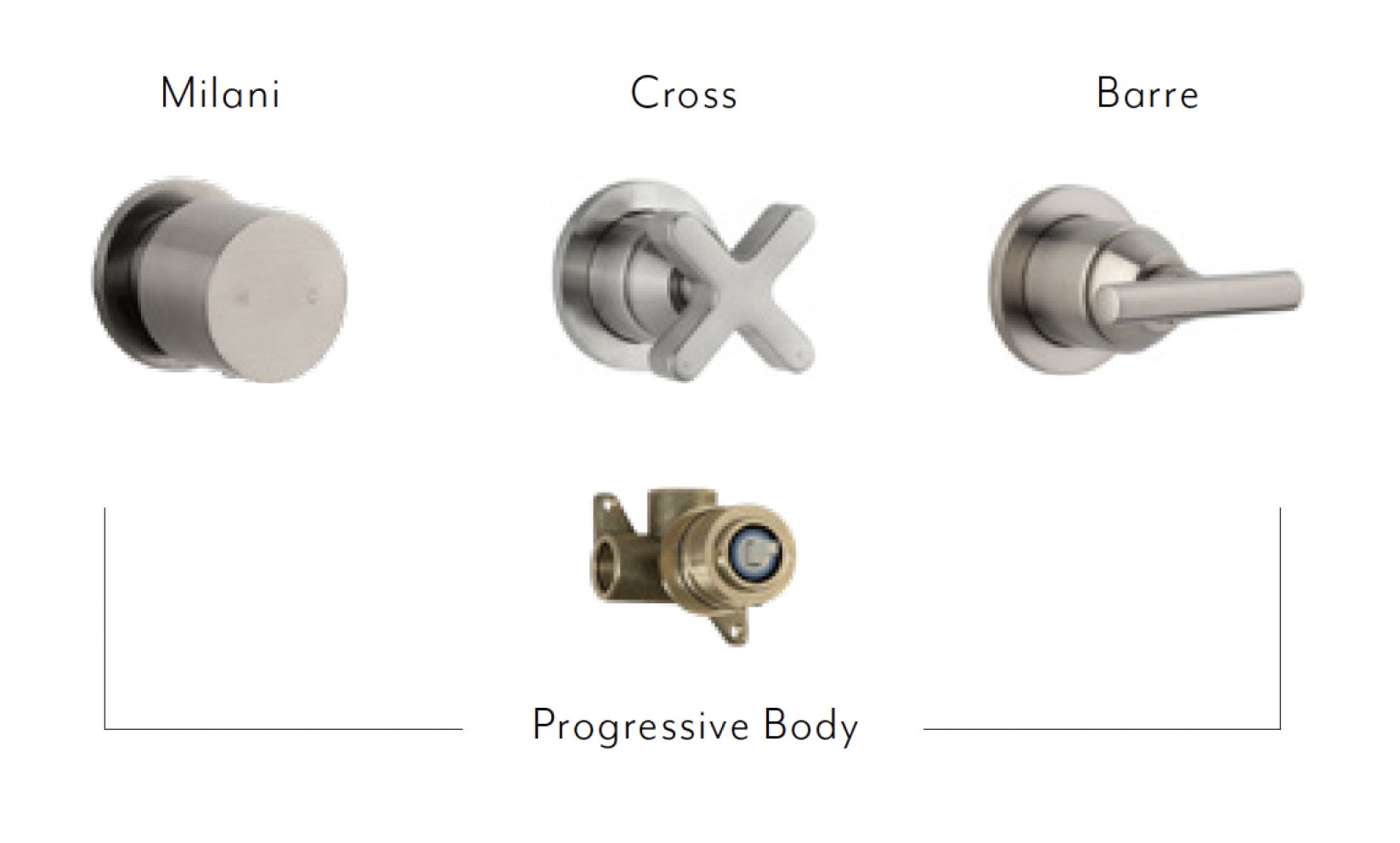 Water Temperature & Pressure

More Info
Assembly Taps
Assembly Taps are available in four different handle designs. These include the Barre, Cross, Kingsley, and Milani.
*Please note, Our Assembly Taps include a Handle Kit and In-Wall Spindles.*Please note, our Assembly Taps come with standard Spindles. However, Extended Spindles are available for purchase separately.

Water Temperature & Pressure
Taps rotate inwards to adjust temperature and increase water pressure.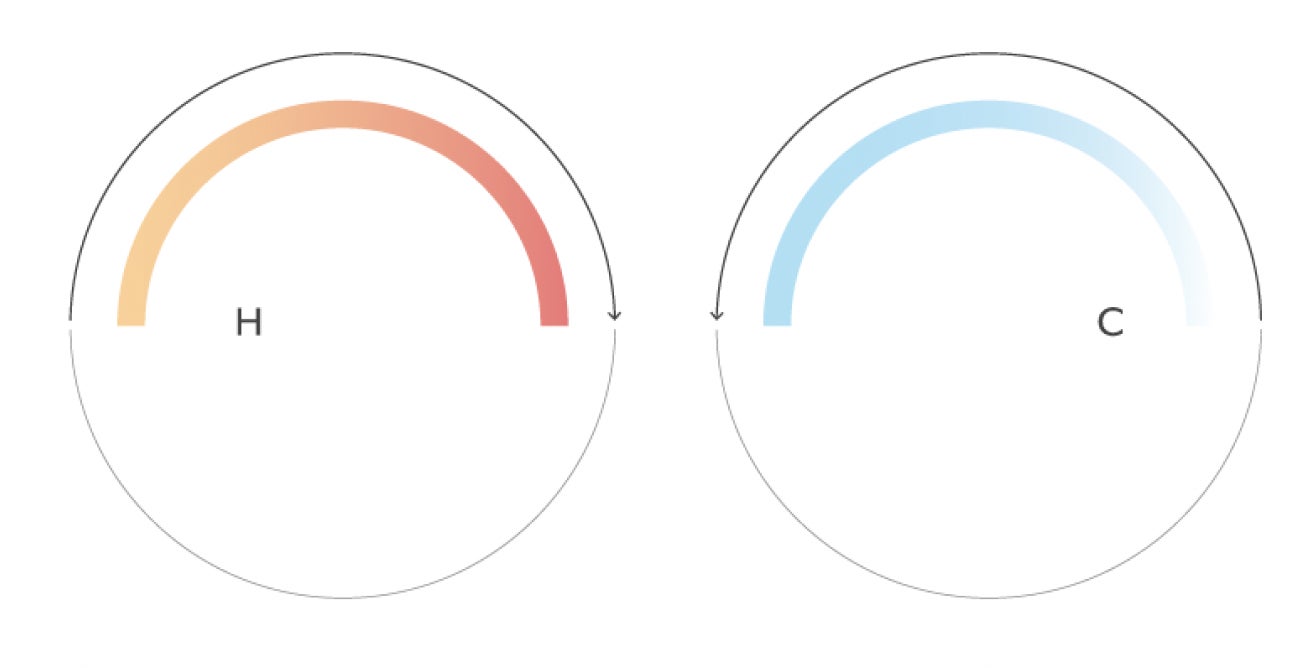 More Info
Minimal Mixers
Minimal Mixers are available in our Elysian and Kingsley handle designs. Minimal Mixers use innovative ceramic cartridges that allow precise temperature and pressure control.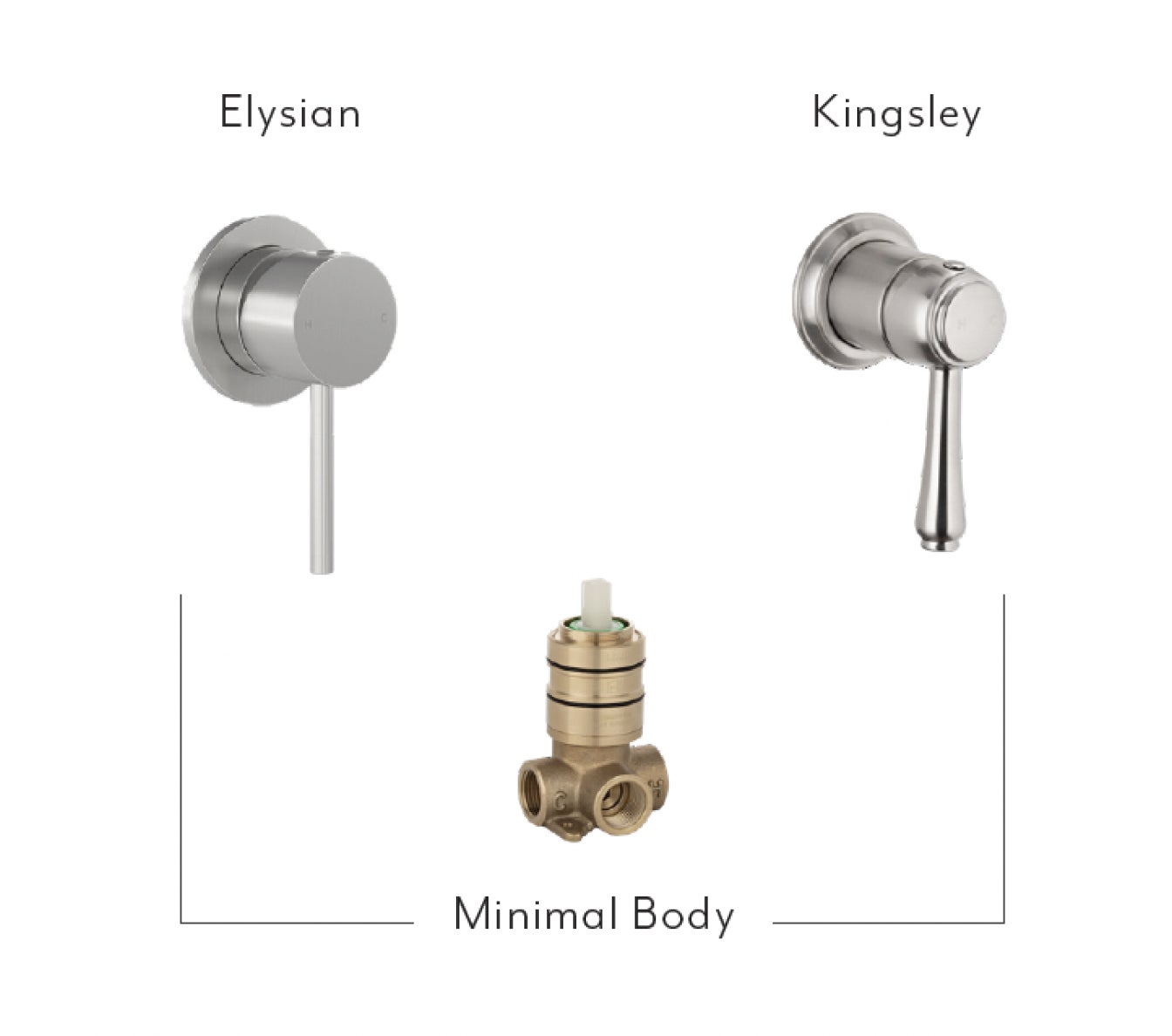 Water Temperature & Pressure
Water temperature can be precisely adjusted. Handle is pulled forward or pushed backwards to adjust desired water pressure.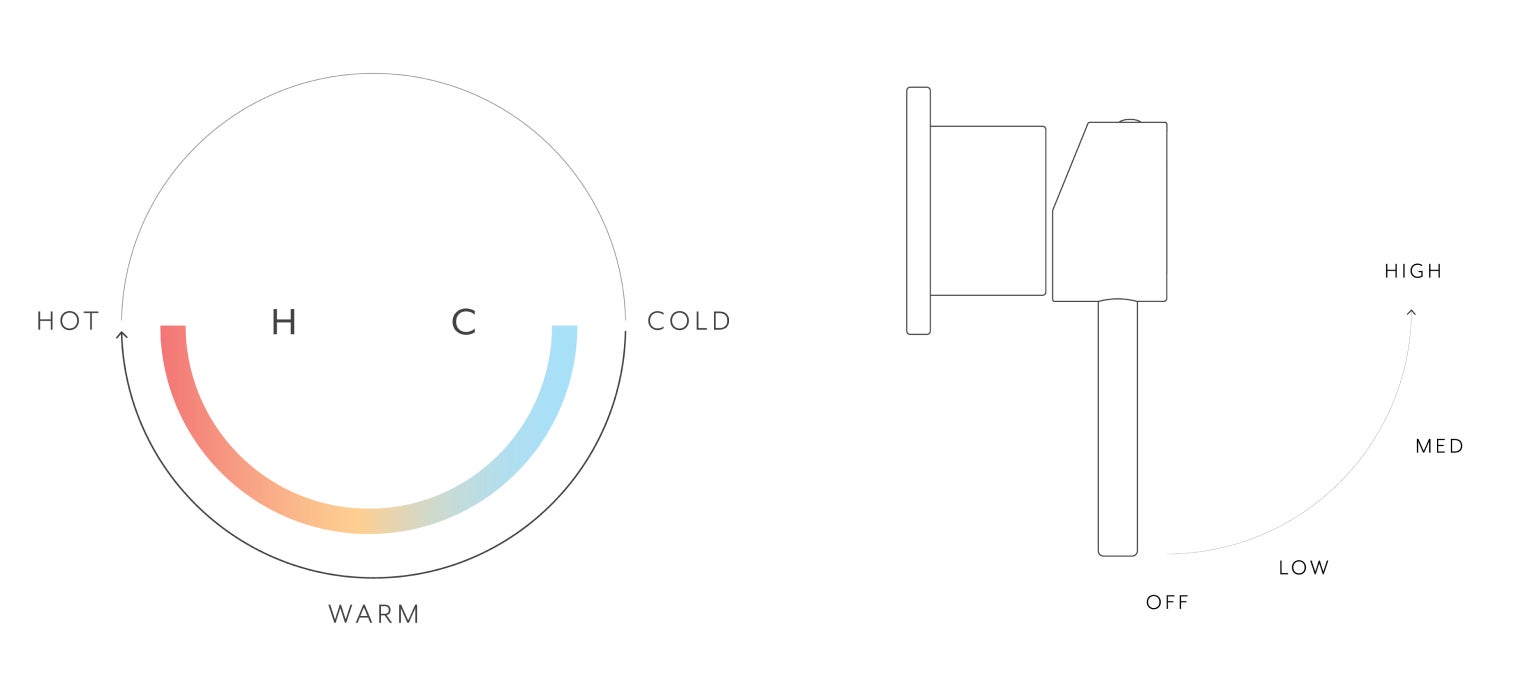 Select your finish
Download a Copy of our Trade Brochure
Warranty
ABI Interiors offers up to 25 years of additional warranty for residential customers and up to 10 years of additional warranty for commercial applications of our products. For more information, please refer to our warranty terms and conditions here