The Seasonal Switch: How to Transition Your Autumn Decor into Christmas Interiors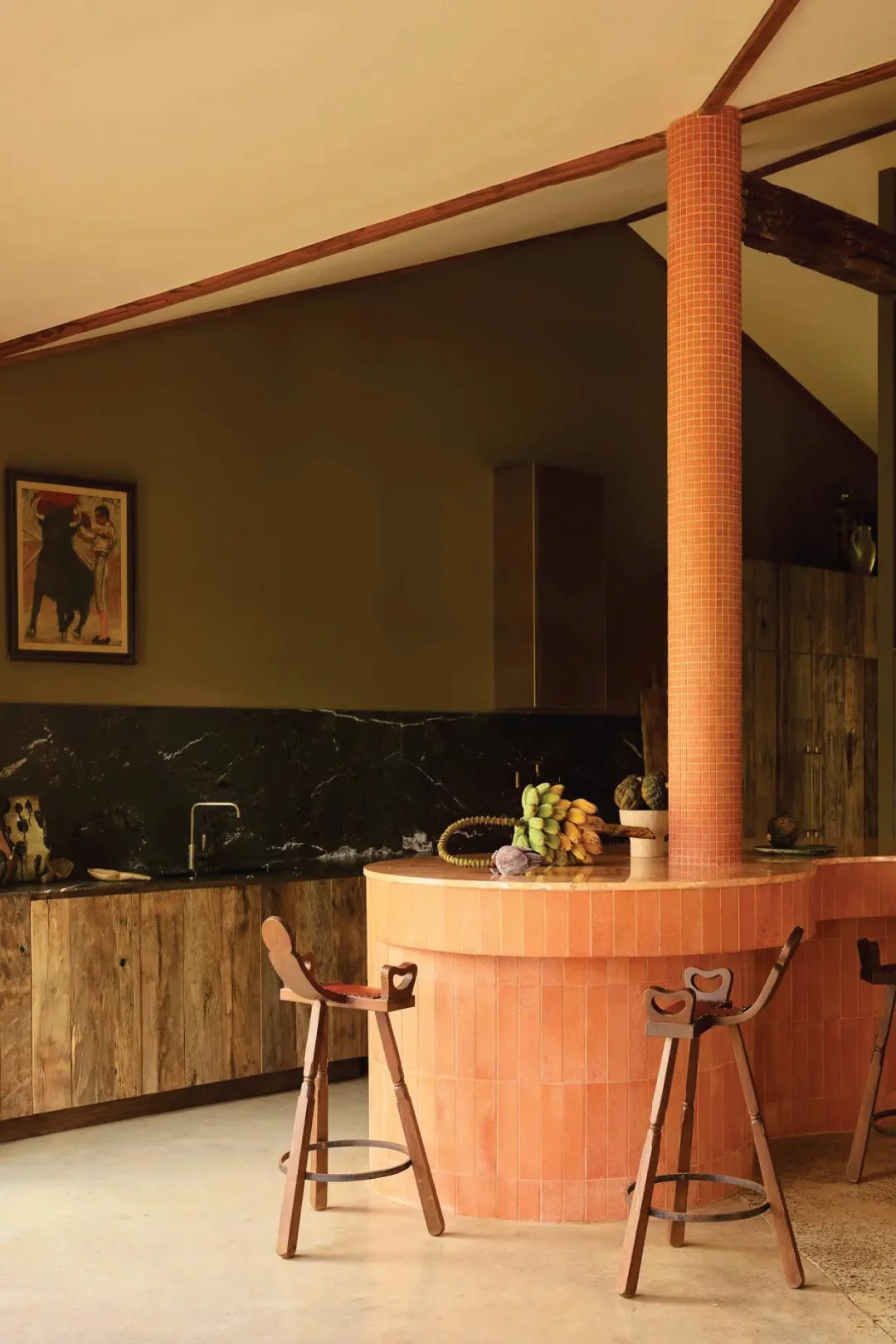 Autumn has unquestionably arrived and our cravings for all things pumpkin-spiced are finally satisfied. Nevertheless, as we step into October, we find ourselves on the precipice of the holiday fervour, with only a thin line separating the pleasures of autumnal rambling from the joys of unwrapping presents.
Staying current with trends in your home can be challenging during any regular season, let alone the final 'ers of the year.
To alleviate the frenzy and ensure a smoother transition, we've compiled a list of our top autumn trends for 2023, along with some Christmas decor ideas — not only helping you save a penny but your sanity too.
Natural Neutrals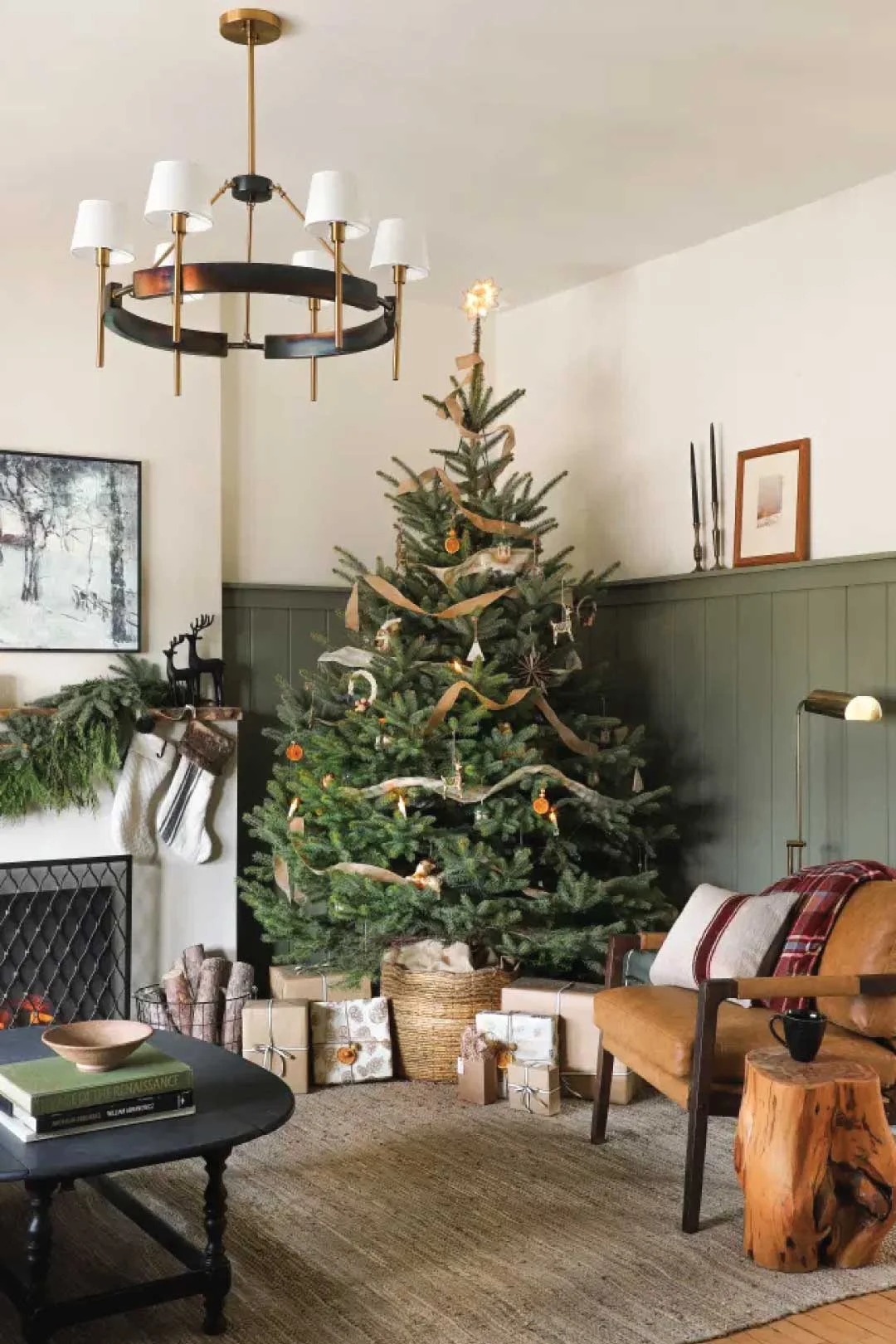 While we haven't entirely ousted the classic array of browns from our autumnal palette, we have, however, observed a growing inclusion of a broader spectrum of forest-inspired hues with autumn decor — in particular, green.
Embrace this trend by switching out traditional neutral walls with a sage green, or, for those who want a moodier ambience, hunter green. You can also opt for statement tapware in vibrant colours, such as our Elysian Kitchen Mixer in flora or solis.
Alternatively, for a less permanent fix, consider a large, textured area rug in a rich forest green, under a caramel leather couch. Infuse depth and visual intrigue with decorative elements like burnt orange suede pillows, woven throws, or flower arrangements. For an added touch of biophilic design, consider a feature log pile near the fireplace or wooden cabinetry handles around the home to enhance the textural appeal.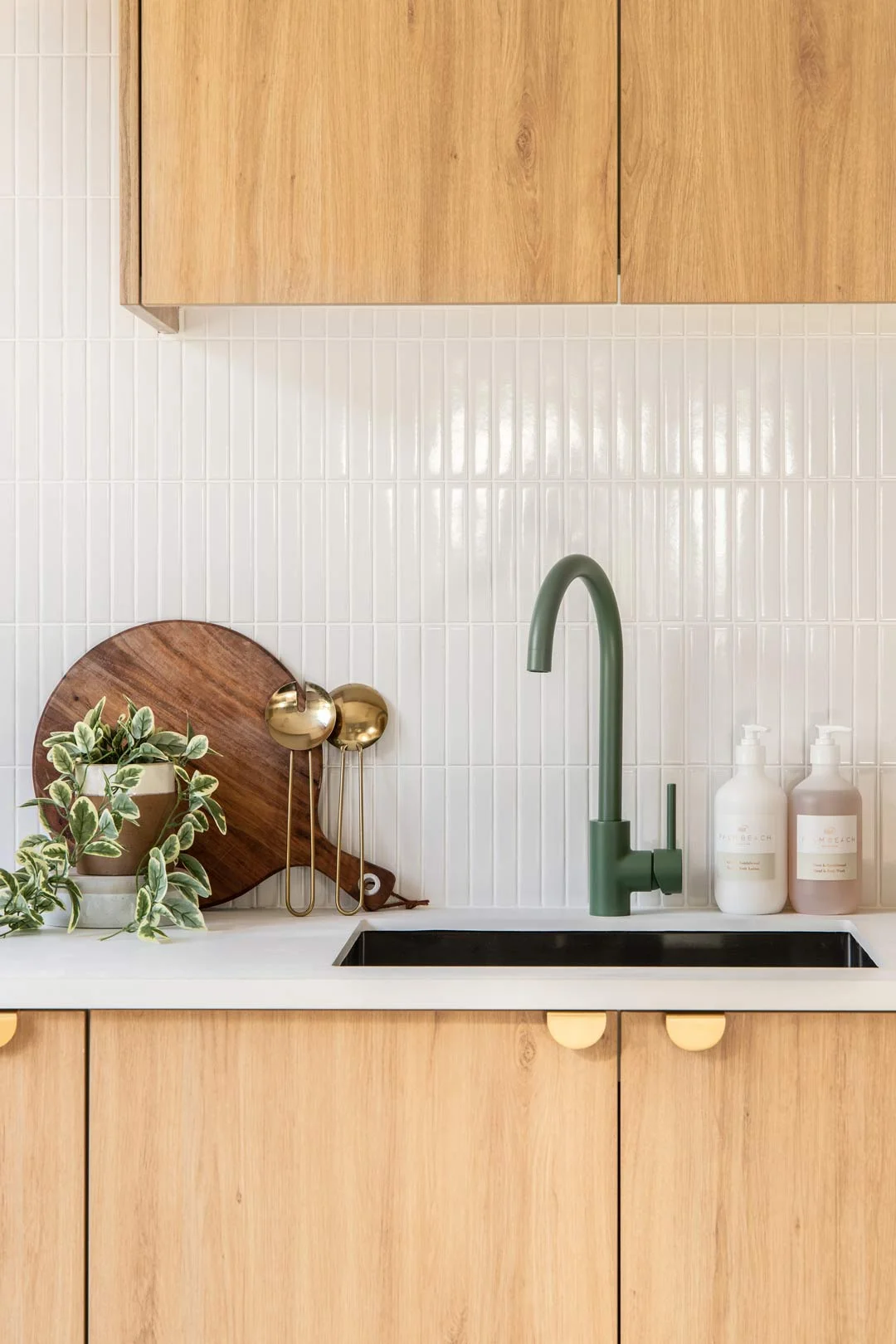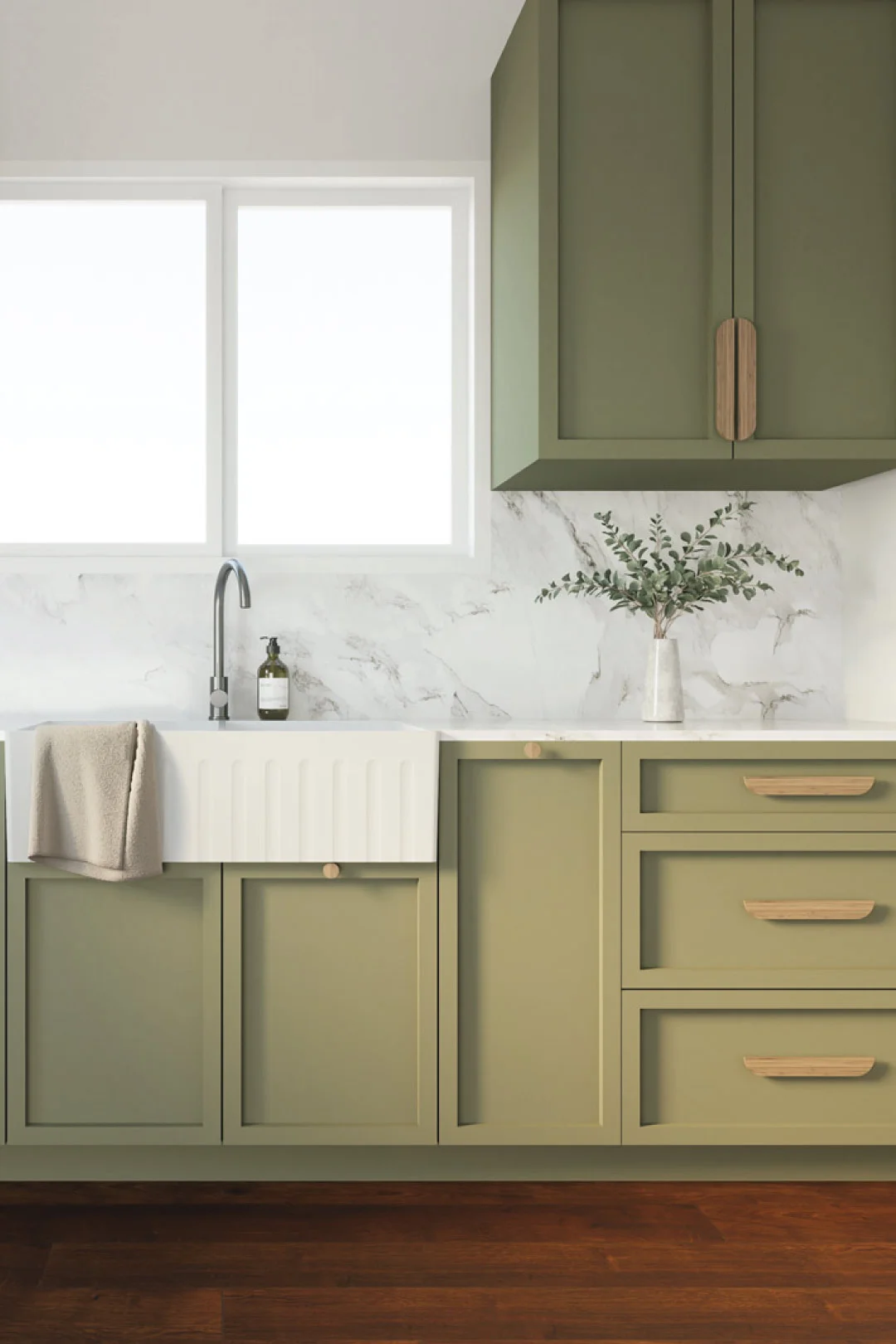 This colour scheme will not only infuse a sense of serenity and peace into your space, which can be particularly comforting during the colder months, but it will also harmonise effortlessly with traditional Christmas adornments like pine trees, garlands, and pine cones. Incorporate a few red baubles or feature cushions to further transition your space into the festive season.
And, don't forget — if you're in need of inspiration, take a stroll around your neighbourhood, noting the colours you encounter, and use them as a foundation for your own palette. If you're close to the coast, consider incorporating shades of grey or navy to better capture the ambience.
70s Revival
It's 2023 and the 70s are officially back. The vibrant earthy hues and geometric patterns reminiscent of the disco era exude an unmistakable positive energy that seamlessly complements the rich tones of autumn.
Embrace iconic 70s interior design elements such as softly lit mushroom lamps, smoky glass decorations, and plush suede textures to invigorate your senses and create a calming, psychedelic ambience that can even coax the most reserved family members into relaxation.
Accent colours such as earthy browns, terracotta reds, mustards, and oranges are all promising choices for statement pieces amidst your 'natural neutrals'.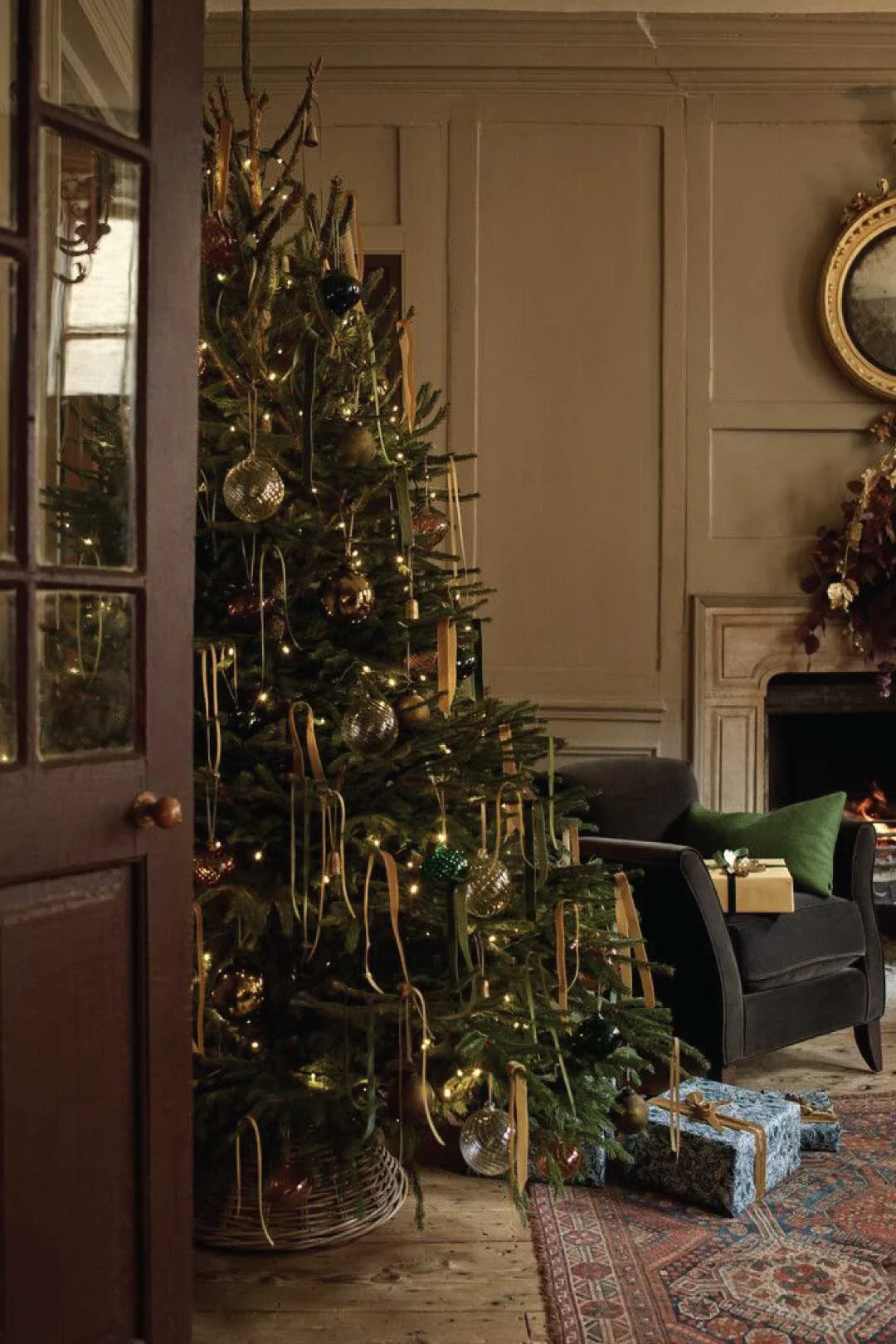 To fully commit to the 70s aesthetic for the season, infuse retro motifs into your tree or mantle, such as disco-ball garlands or shimmering silver tinsel. You could also opt for traditional Christmas decor in jewel tones, such as deep reds, emerald greens, and amber yellows, or bejewel your kitchen or bathroom with a touch of brushed brass.
Blush Pink/Bloomcore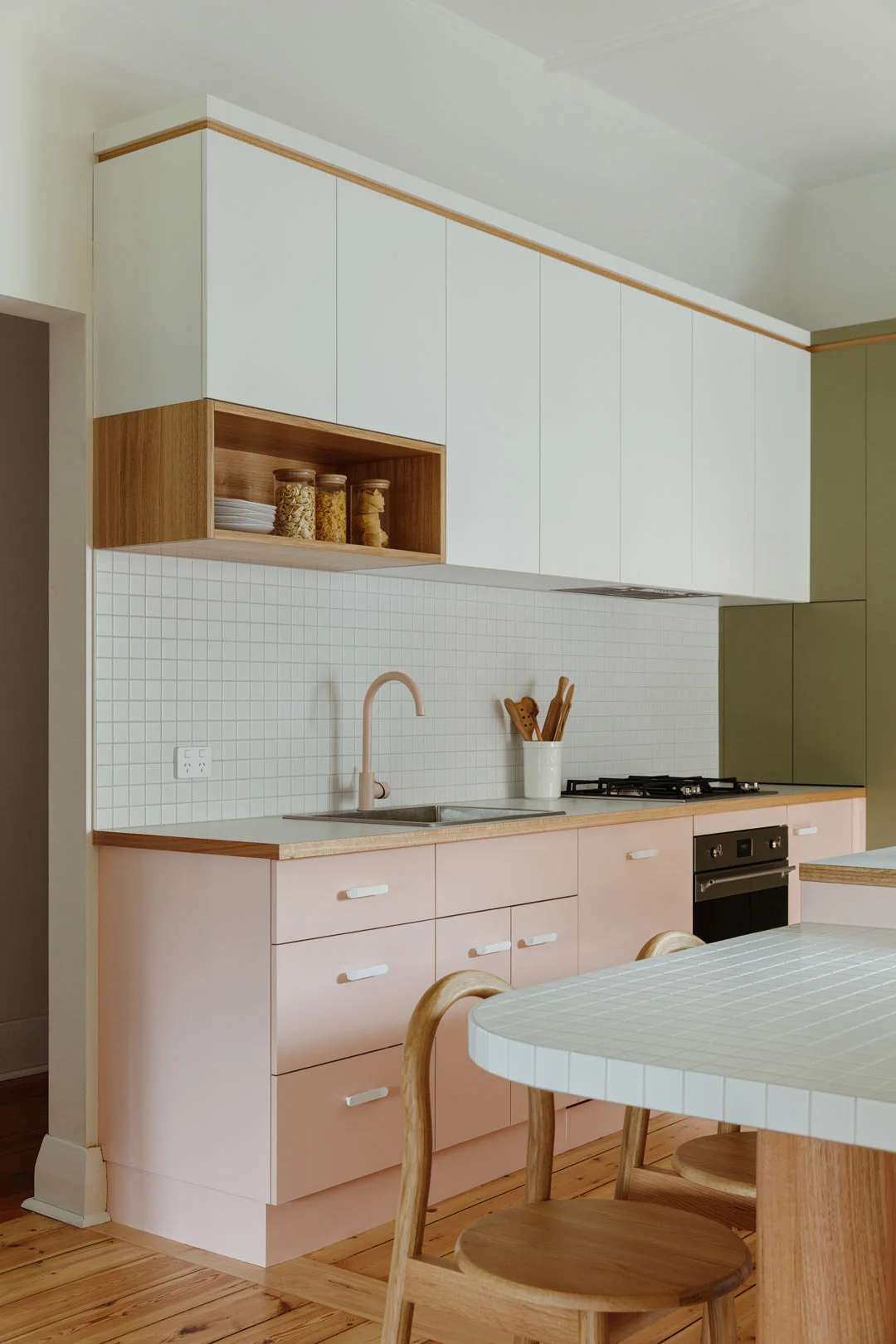 Enthusiasm towards Barbiecore has quickly waned following the departure of Greta Gerwig's Barbie from theatres. Nevertheless, blush interiors have been quietly gaining momentum for a while, and now it's finally their time to step into the limelight.
As a far more compatible option over Mattel's iconic shade, blush pink is a great accent for interiors rich in reds and greens, as it evokes a calming atmosphere and can make rooms heavy in colour feel lighter and larger.
Thanks to its understated tone, blush pink has also gained significant popularity with the pattern-heavy aesthetic 'Bloomcore', borrowing spring's revered trend for the autumnal season.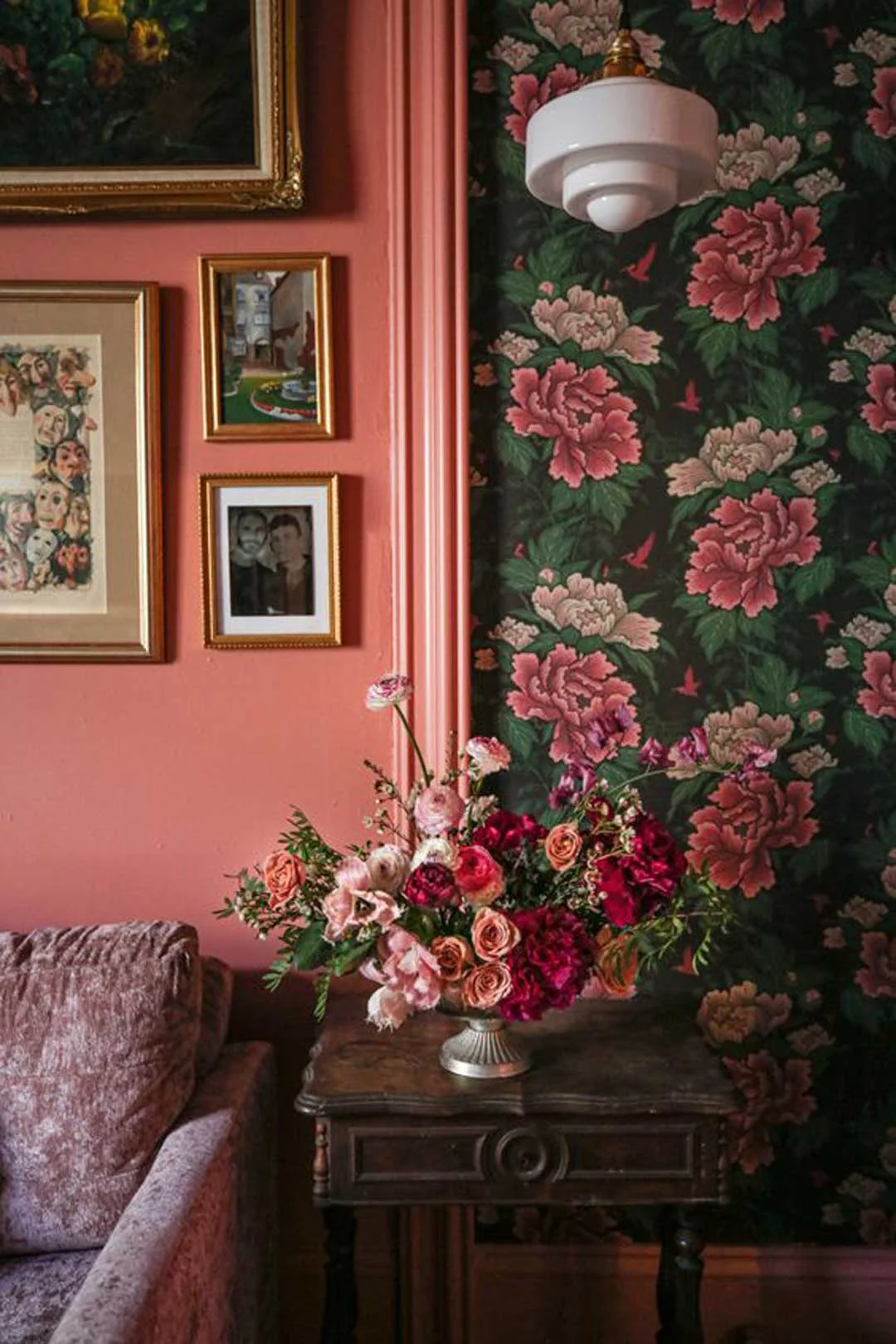 "Dark floral patterns are making a statement this autumn," says Interior Designer and CEO of Omni Home Ideas, Brad Smith.
"Think wallpapers, cushions, or even upholstery with floral patterns set against a dark background. This trend can easily carry into winter, offering a romantic, moody vibe."
To maintain the blush aesthetic, consider incorporating items such as our almond Atelis Concrete Basin or posy Kitchen Mixer into your bathroom, kitchen, or laundry.
If you'd like to infuse your blush pink interior decor with a touch of holiday cheer, consider dusty rose and ruby red ornaments to experiment with colour blocking, or enhance the warmth with brushed copper or brass accents.
Following interior trends around the holiday season can feel overwhelming and sometimes a little pointless. Interior designer, Anu Kurup, says, "The key is to transition smoothly by gradually incorporating winter elements."
So don't hesitate to explore autumnal trends, regardless of the approaching holiday decorations or shifting winter styles. Every aesthetic or design scheme can be adapted to your preferences through subtle adjustments and complementary decor.

Want more interior styling advice? Read Everything You Need to Know About Coastal Cottage Style now!