How To Incorporate The Barbiecore Trend Into Your Home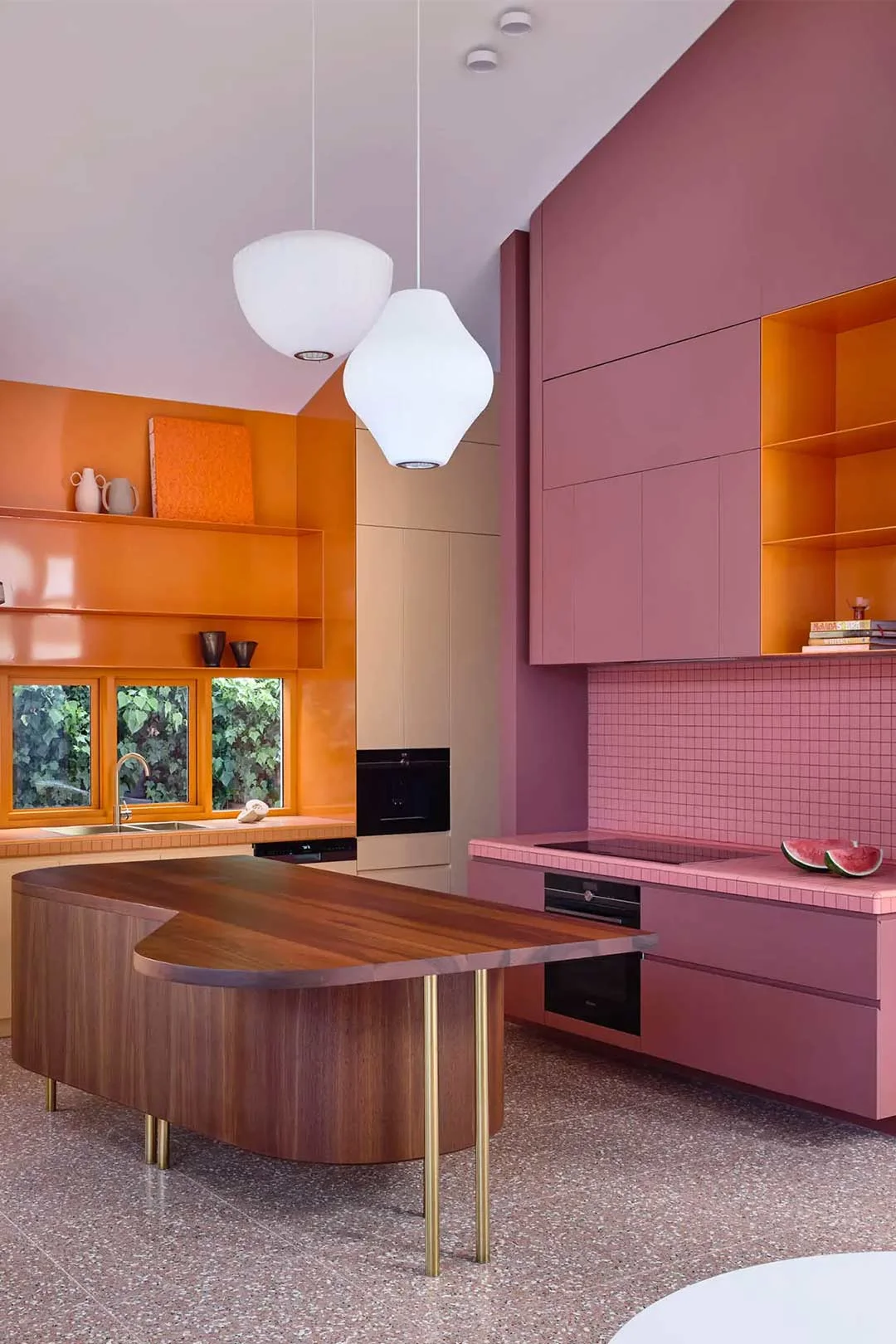 Greta Gerwig's highly-anticipated adaptation of Barbie has rapidly saturated the zeitgeist, and, although Aqua's certified 90's hit remains in the nostalgic playlist of yesteryear, the high-octane colours and playful designs of the Barbiecore aesthetic are officially back, showing no signs of loosening its silicone grip anytime soon.
Whether you're an OG Barbie fanatic or have experienced the full height of Barbie-mania, join us as we explore the plas-tastic world of Barbiecore and show you how to achieve your own personal DreamHouse through a few simple steps.
What Is Barbiecore?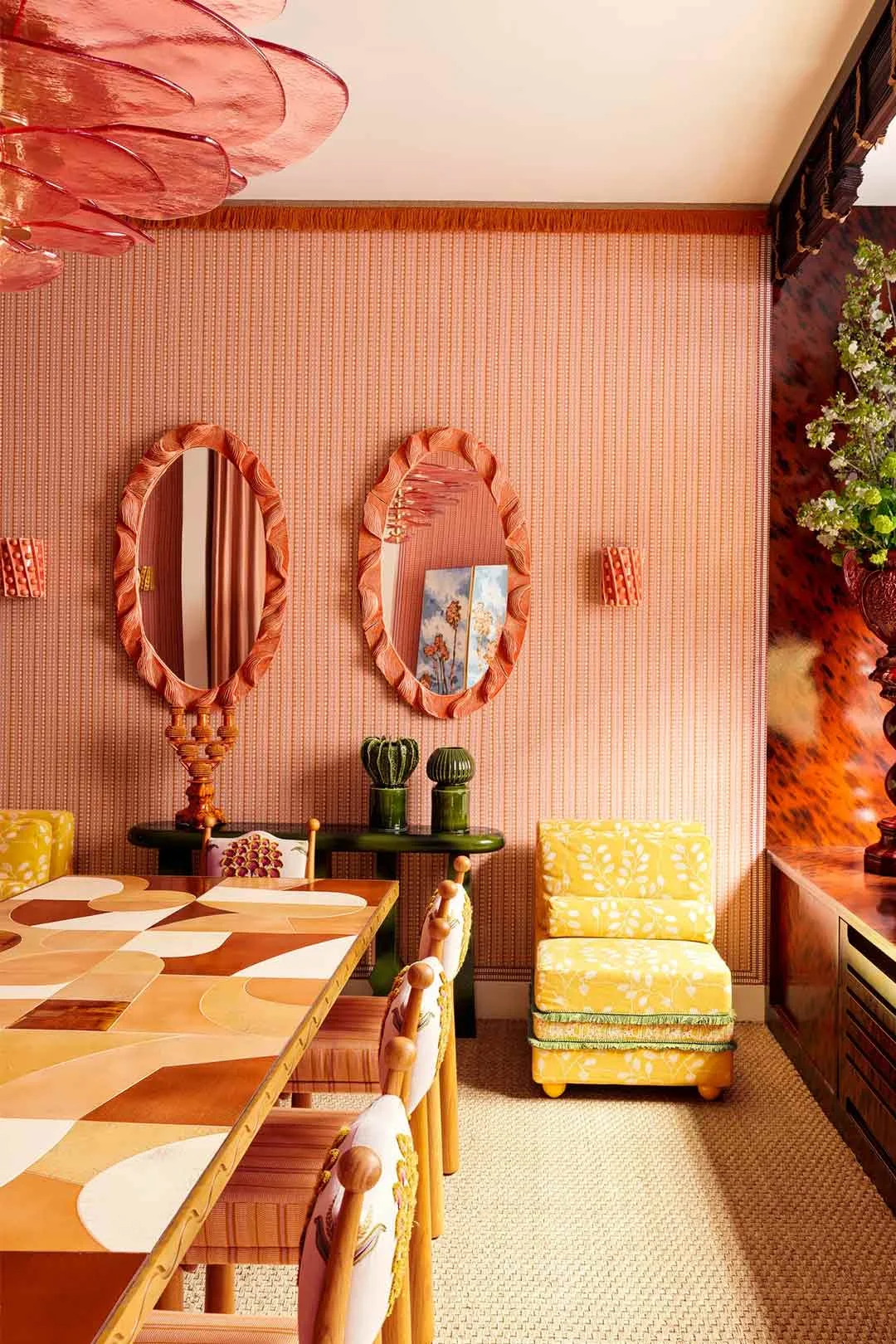 "Barbiecore" refers to a fashion and aesthetic trend inspired by Mattel's ultimate 'it girl', Barbie. Since her 1950's inception, Barbie has embodied playful and unapologetically-feminine aesthetics, highlighted in her iconically glamorous and 'camp' wardrobe. Originally finding ground as a sartorial ode, Barbiecore celebrates and artfully encapsulates the essence of Barbie's character with vibrant colours, statement accessories, and retro-infused motifs. Her quintessential, unwavering optimism — the same that has led her to over 200 successful career changes — is symbolised through a kaleidoscope of patterns and textures, emphasising the brand's slogan that not only can you be anything but you can style your home with anything too.
"Barbiecore interiors inspire us to embrace our unique style and not take design too seriously," says Brad Smith, the CEO and Lead Interior Designer at Omni Home Ideas. "It's a refreshing and fun design trend that celebrates individuality, nostalgia, and, most importantly, the joy of being bold and glamorous, just like Barbie herself."
How To Barbiecore
When incorporating Barbiecore interior design into your own home, it's important to remember five design principles: embrace colour, include statement pieces, accessorise with fixtures, mix patterns and textures, and, finally, incorporate some fun.
1. Embrace Colour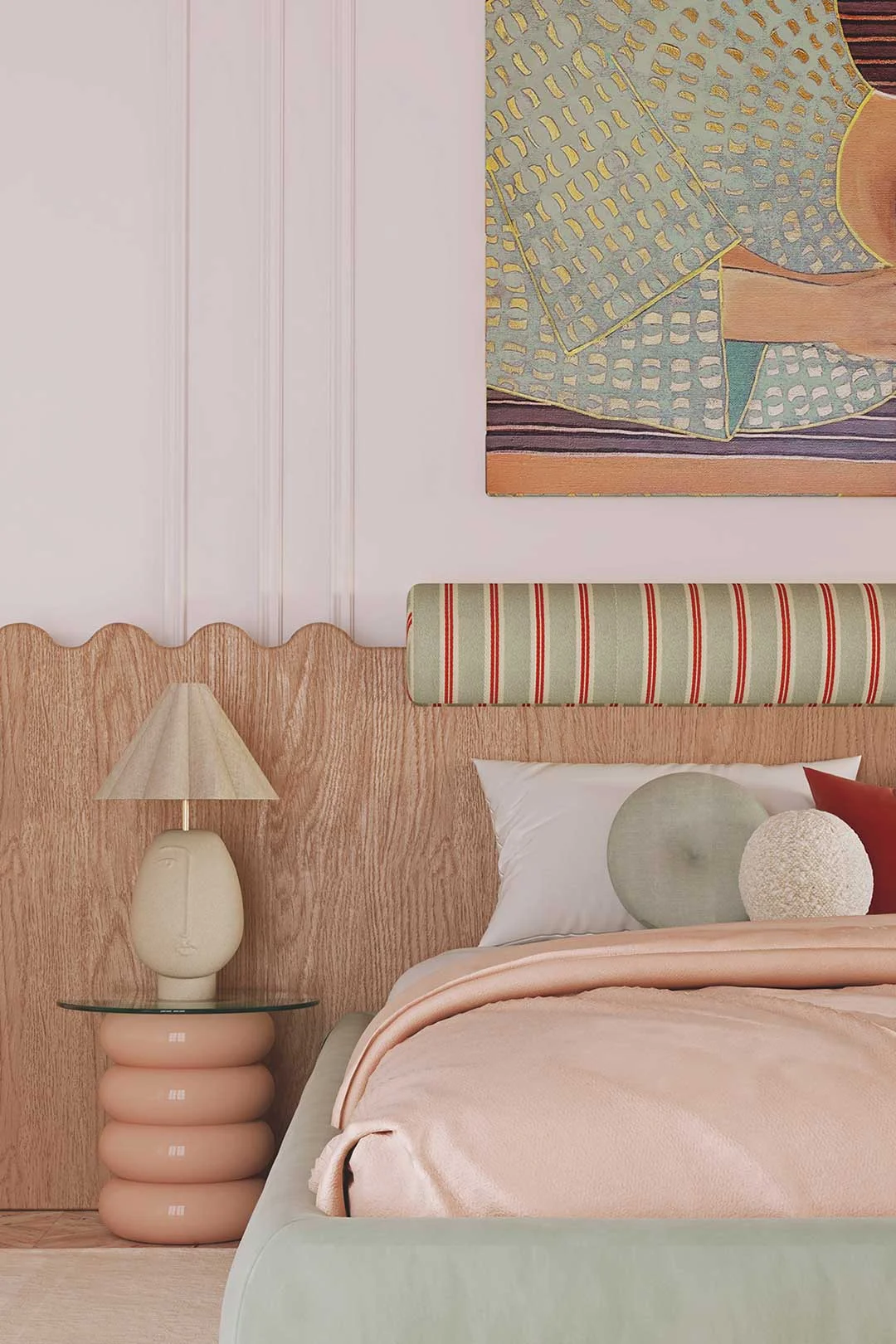 Pink is just as synonymous with Barbie as blue is with the sky. In fact, the filming of Gerwig's Barbie famously caused a worldwide shortage of pink paint in order to curate a set design befitting the doll's legendary status.
However, adopting a Barbiecore aesthetic into your space doesn't entail an obligatory infusion of pink throughout; it does, however, encourage the embrace of colour — and lots of it.
To ease into Barbiecore interiors, start by swapping out your towels or bedding with vibrant alternatives, or introduce small touches of colour with glass-blown candleholders and vases amidst your display shelves.
For a more impactful transformation, lean into the essence of dopamine design by opting for walls adorning vibrant yellows or blues, making your space an emotionally stimulating sanctuary. Elevate the effect by incorporating contrasting pops of colour through wall art or area rugs inspired by Barbie's diverse wardrobe and various residencies.
For those after a Barbie-style space that will stand the test of time, opting for pastel or muted colours can make for a more mature feel while still maintaining a playful softness.
2. Include Statement Pieces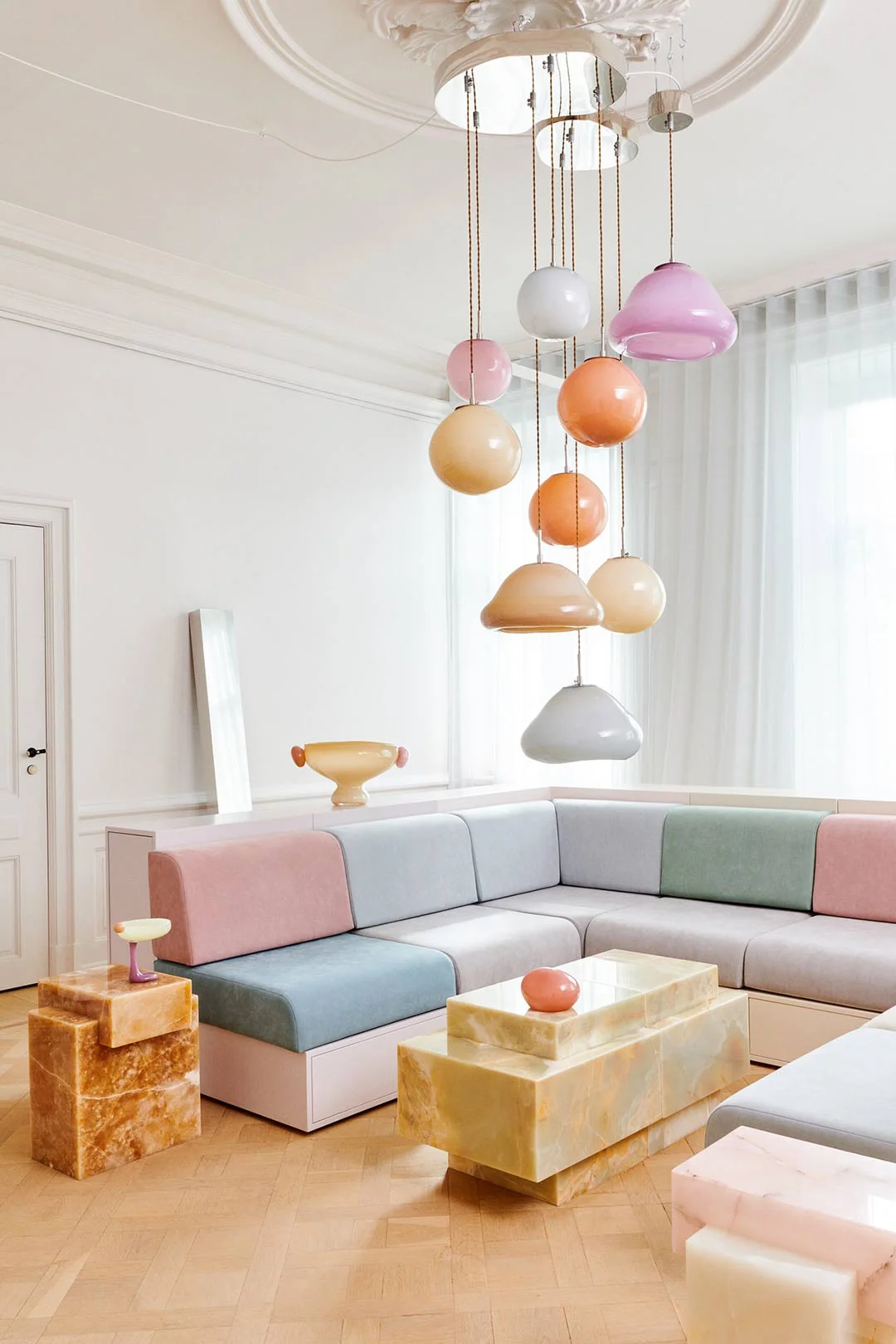 Incorporating statement pieces into your space is an essential part of the Barbiecore aesthetic as it celebrates individuality and boldness and serves as a focal point in what can sometimes be a very stimulating environment. It's also reminiscent of sourcing inventory for your own Barbie DreamHouse, where each toy store had a different aesthetic to choose from, and designing was as easy as picking out options that you liked, not ones that necessarily matched.
To infuse your space with quintessential Barbiecore drama, swap out an overhead light for a dazzling chandelier, replace kitchen appliances with pastel-coloured alternatives, or add a statement couch boasting a bright colour or edgy design. You can also elevate your shower space with a bold drop-in shower head in a brushed brass or copper finish or by choosing a decadent freestanding bath. Opting for statement pieces that exude personality will significantly transform your space into a Barbiecore haven.
3. Accessorise With Fixtures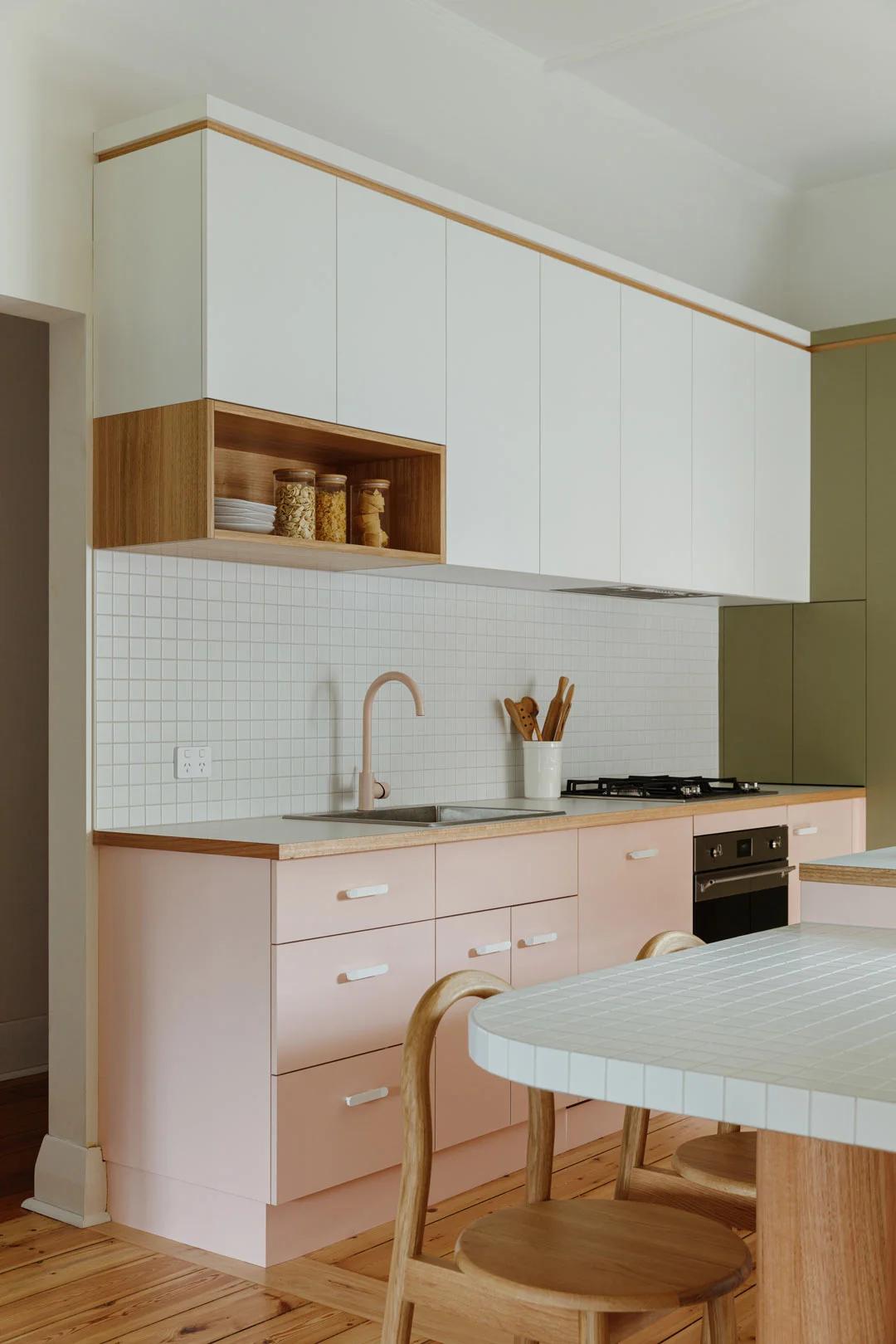 From leg warmers to disco ball handbags, Barbie encompassed an array of accessories that encapsulated the era's style whilst embodying the essence of her own — glitz and glamour.
When accessorising your home, decor may be your first thought, and although thoughtfully placed indoor plants, curved mirrors, and shaped ceramics in Barbie-esque colours will elevate your space, when it comes to Barbiecore, it pays to focus on the details, such as the finish and style of your home's fixtures and tapware.
Lean into nostalgic interior design and embrace styles reminiscent of bygone Barbies. For a bathroom aesthetic inspired by the 1952 debut doll, incorporate brushed brass accessories and door and glass hardware to mirror her gold-hooped earrings while infusing the space with her renowned gilded glamour. Channel her 1950s style by paying homage to her iconic cat-eyed sunglasses through matte white tapware and cabinetry handles.
For a kitchen inspired by her 1961 iconic fit, 'Barbie Solo In The Spotlight', opt for a black granite sink amidst white countertops. Inject a pop of colour like Barbie's soft pink tulle scarf with ABI Interiors' Elysian Kitchen Mixer in Posy, continuing the pink through elements such as cocktail glasses and tea towels.
4. Mix Styles and Patterns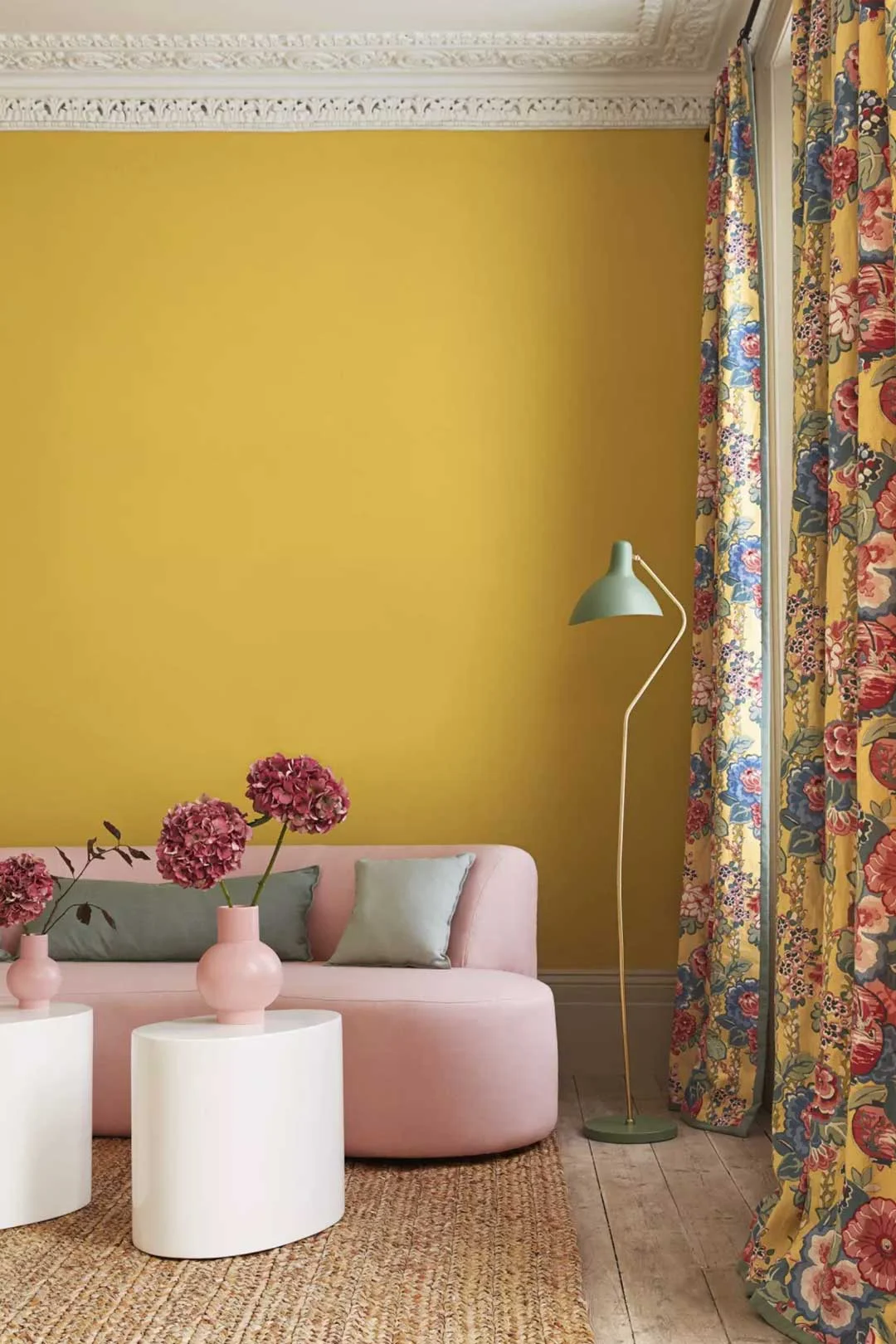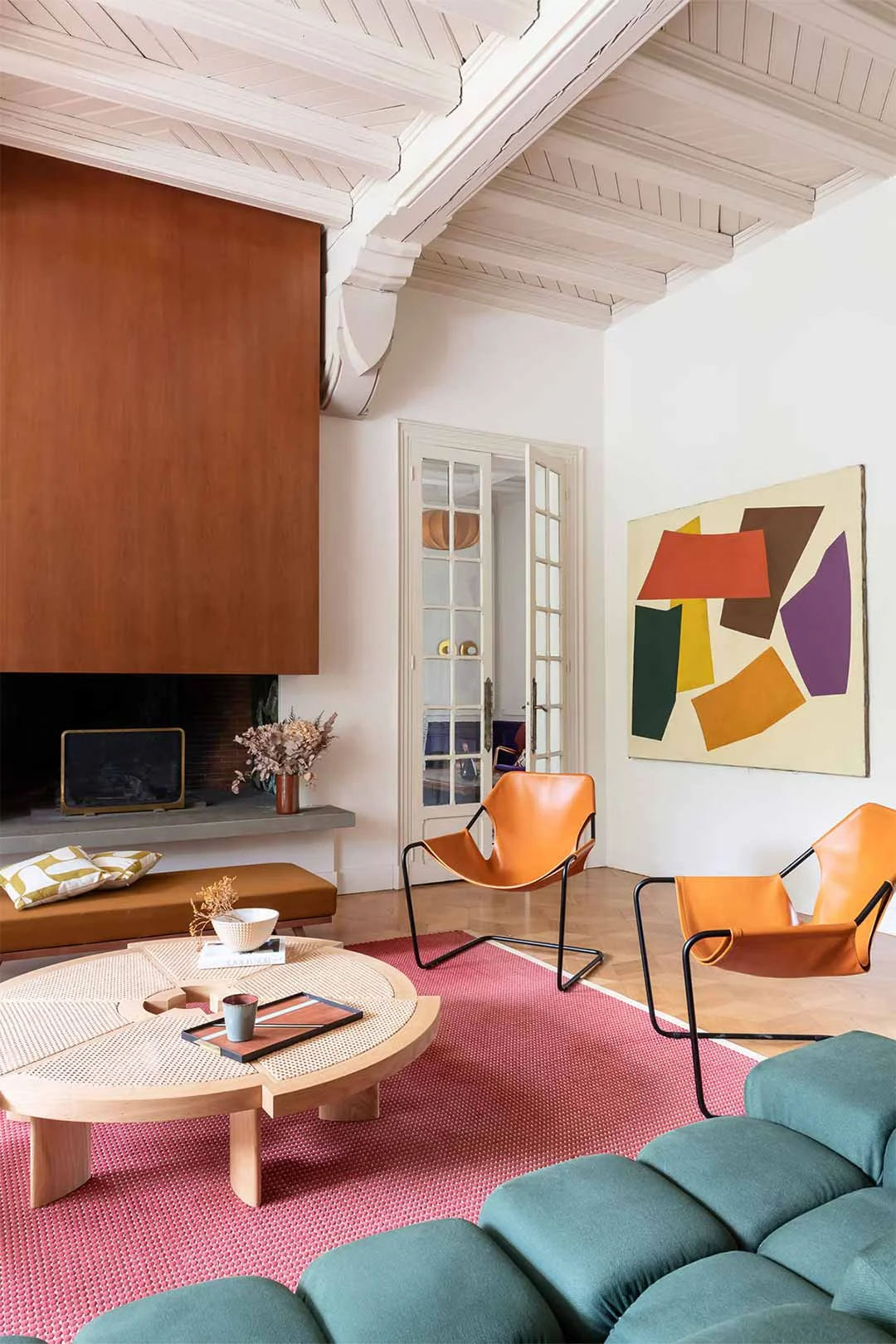 Since emerging onto the scene amidst post-war prosperity, with her chevron print swimsuit in tow, Barbie has traversed through numerous eras and witnessed the rise and fall of countless fads. In 1962, Barbie bought her first DreamHouse — a vibrant portrayal of mid-century modern design infused with colourful statement pieces and lively prints and patterns. Walls were adorned in cheerful yellow, rugs boasted vibrant orange hues, and a couch sat neatly checkered with bold pinks and blues, matching the window drapes above. Somehow, this eclectic mix worked harmoniously.
When mixing styles and patterns to achieve a Barbiecore look, it's important to establish a unified theme and promote balance where possible. To achieve a harmonious design, maximise cohesion by anchoring your room's entire colour scheme around an artwork, wallpaper, or area rug, infusing those colours in daring and unexpected ways throughout the space. Additionally, ensure that any large or angular statement furniture is balanced with smaller decor and organic shapes to create a visually pleasing composition.
Just as Barbie acknowledges her own evolution with fashion by including touches of vintage charm in each outfit, Hovia Art Director Lauren Kavanagh suggests starting with what you already have over buying brand new: "If you want to join in on the Barbiecore trend in a more sustainable way, then why not try up-cycling some old furniture pieces with paint or self-adhesive wallpaper? Old bookcases are perfect for this kind of project!"
5. Incorporate Some Fun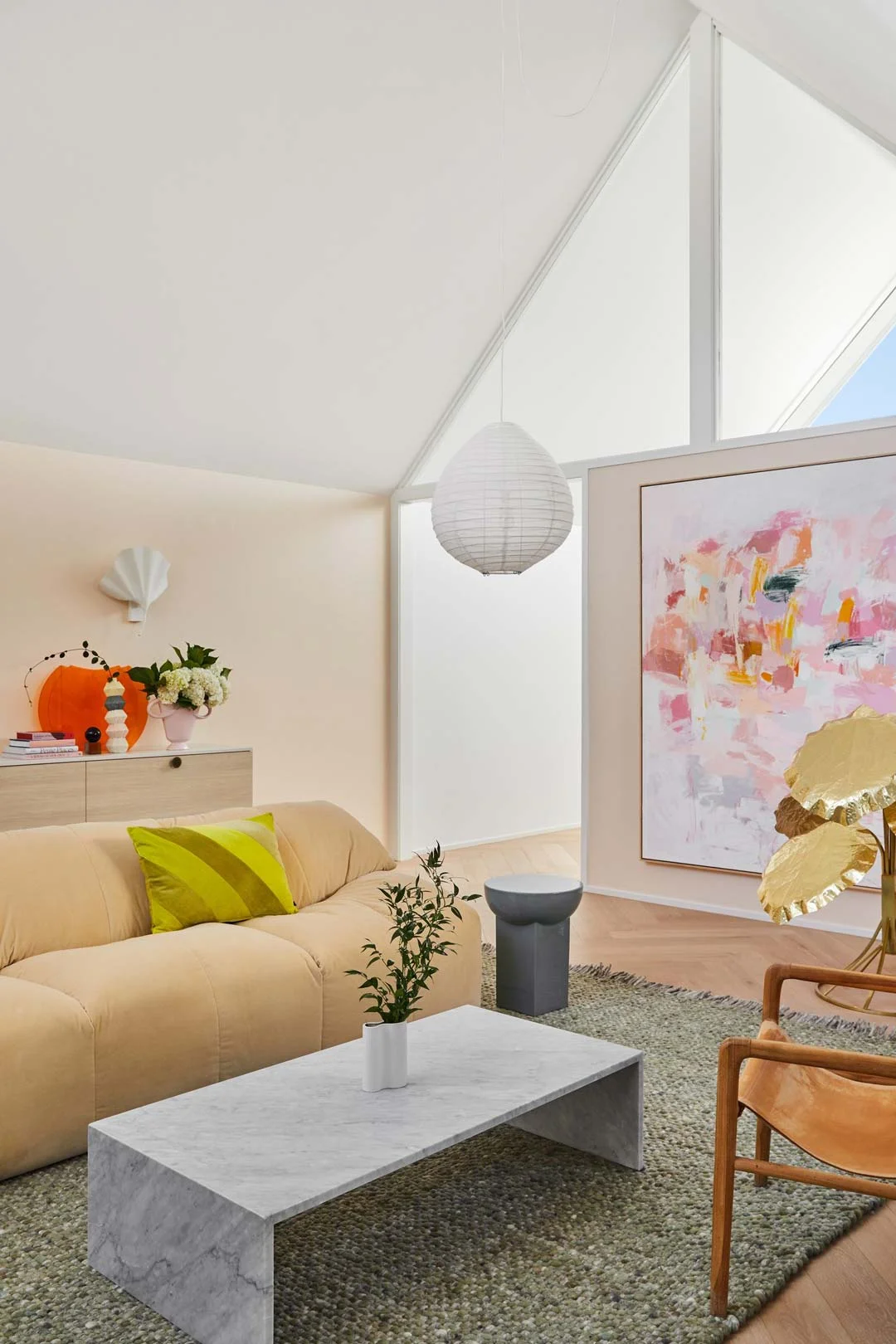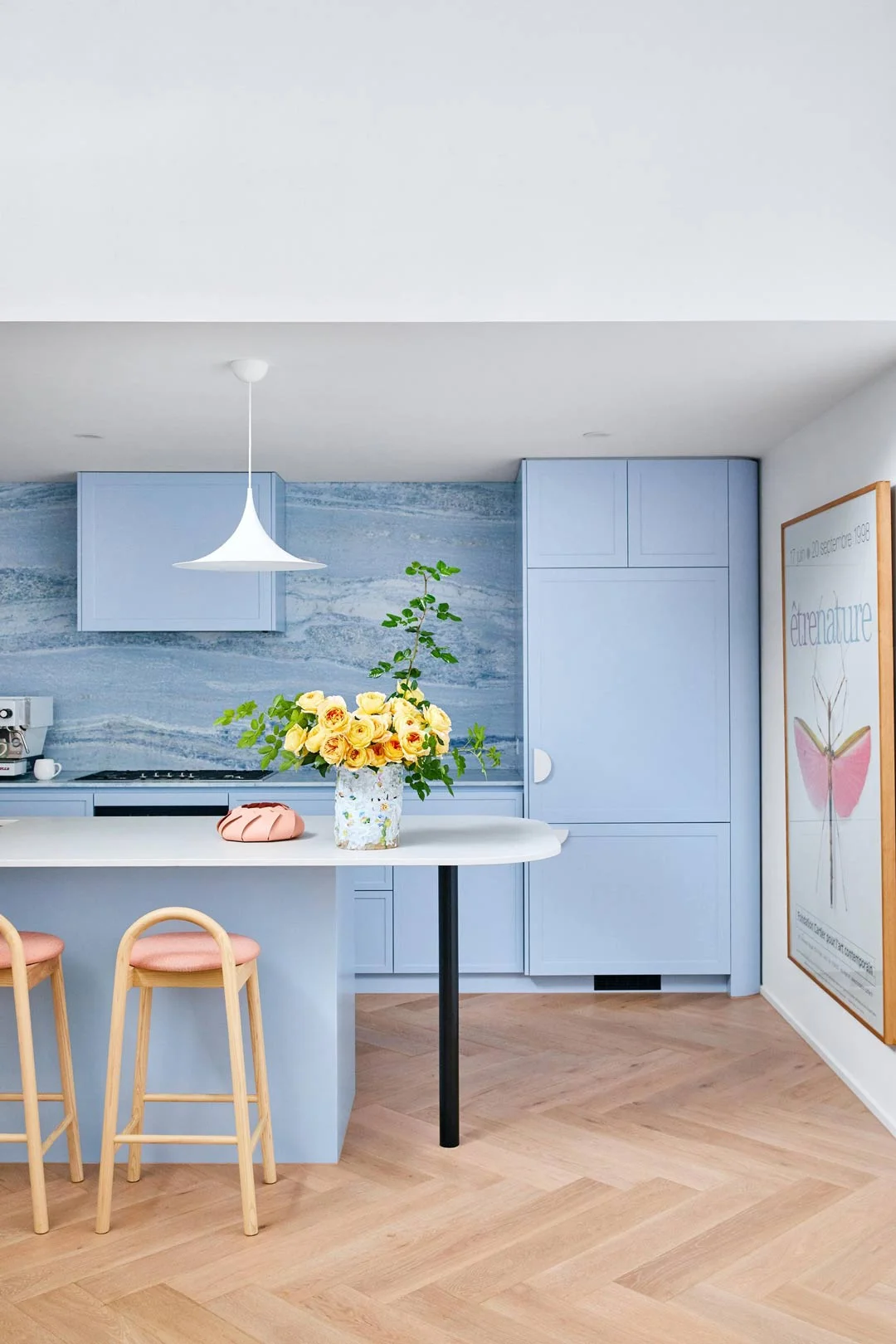 Ultimately, Barbiecore represents the essence of imagination and playfulness. Infuse your own home with that same spirit and push conventional practicality to the side by incorporating elements that elicit a sense of wonder and fun.
Introduce quirky features such as indoor swings or giant bean bags as alternative seating arrangements, or install a slide connecting one level to the next. Creating 'secret' rooms or passages can further enhance the sense of adventure and bring an element of surprise to your living space.
Just as we've recently seen in Barbie's Malibu DreamHouse with Ken's designated disco room, create spaces within your home that encourage active engagement. Designate a games room, an arts and crafts room, or even a Barbie-themed cinema, where imagination can thrive and enjoyment is the focus. Extend the same idea to the outside, crafting a well-designed entertaining area embodying Barbie's love for hosting with a trampoline, pool, or even a fire pit.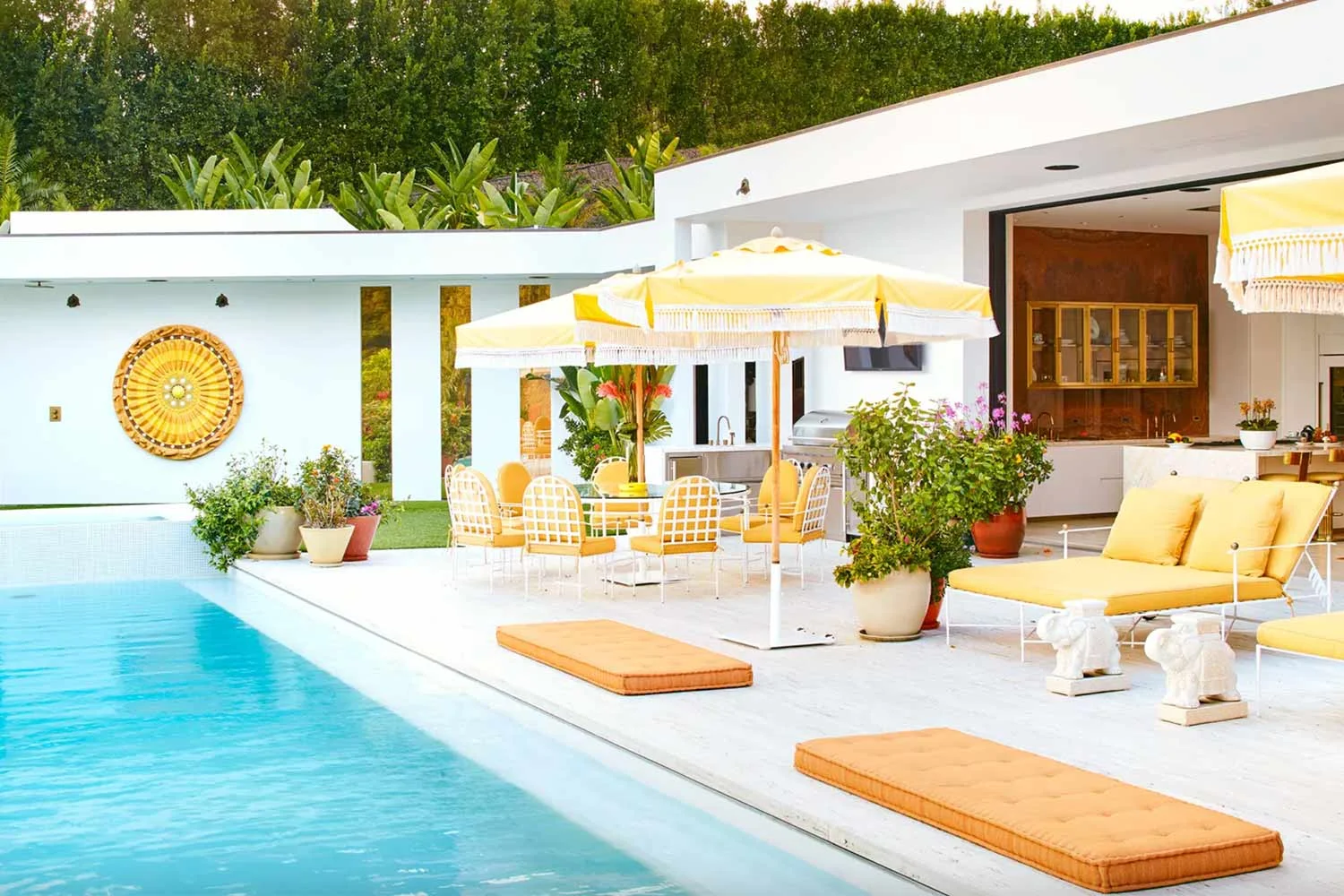 Embracing the Barbiecore aesthetic is all about unleashing your creativity and infusing your home with elements that ignite joy. It's a celebration of Barbie's bold and positive character, blended seamlessly with your own unique personality and stylistic flair. By focusing on incorporating vibrant colours, eye-catching statement pieces, visually pleasing fixtures, daring patterns, and unexpected whimsical touches throughout your home, you will undoubtedly master the Barbiecore style in no time and may just realise that life in plastic really can be pretty fantastic.
Inspired to see more aesthetic designs? Read 6 Beautiful Cafe Interior Designs in London‍.