Everything You Need to Know About Coastal Cottage Style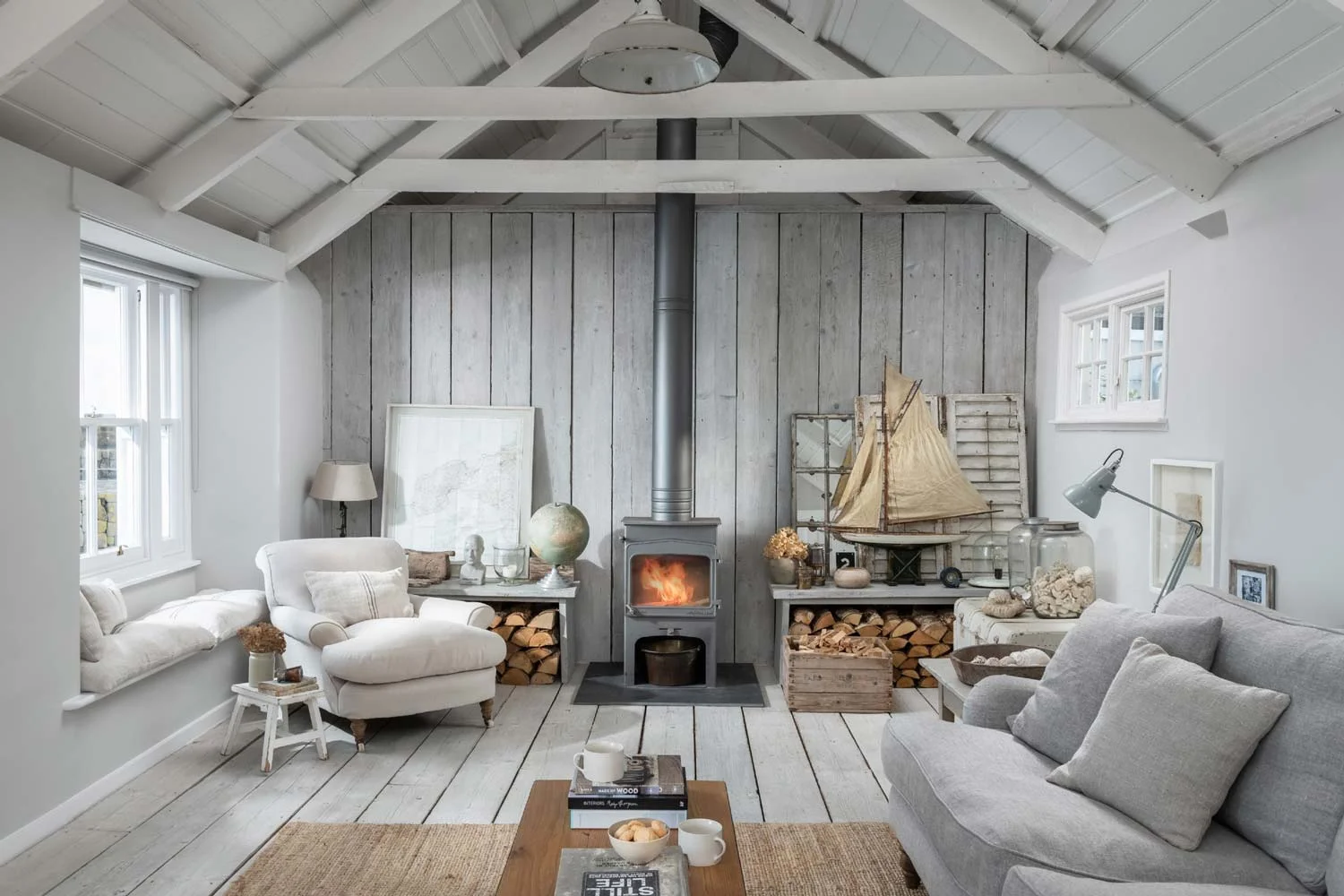 Thanks to its rich maritime history, the UK's rugged coastal regions are peppered with charming cottages that have been a part of the landscape for centuries. Over the years, the soft colourings and natural decor quintessential to coastal cottage interiors have migrated beyond the coastline for those seeking respite from the hustle of regular life, not to mention the appeal of embracing the seaside within the comfort of your own home during unruly bouts of rain.
To evoke perpetual vacation bliss all year round, here's everything you need to know about coastal cottage style and how to implement it into your home — wherever that may be — before this seasonal warmth bids us farewell yet again.
What is coastal cottage style?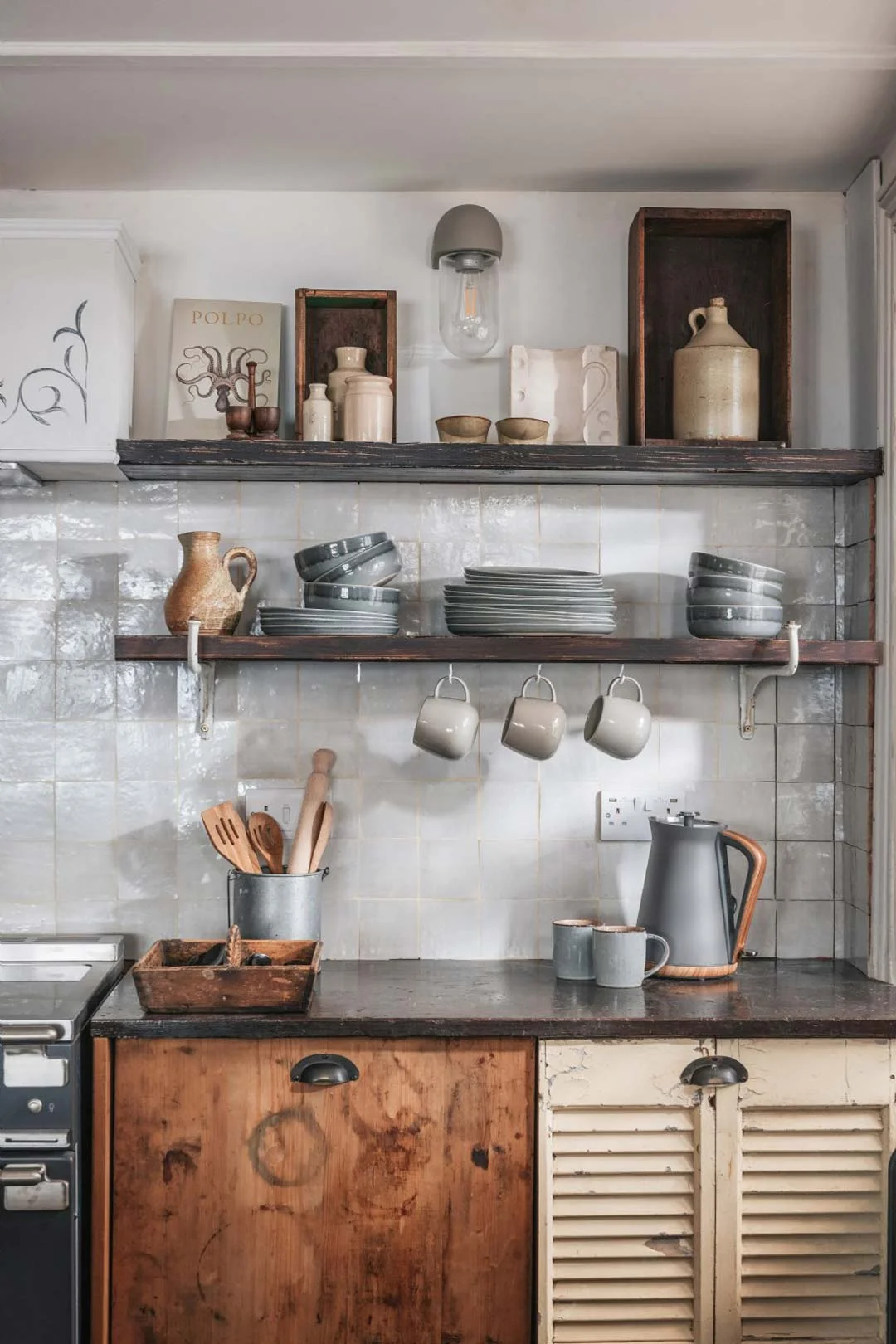 While coastal interior design is a broader concept reflecting more tropical-inspired living worldwide, the coastal cottage style is a design aesthetic that takes inspiration from coastal living and integrates it with the quaint charm of traditional cottages, embodying a relaxed atmosphere and emphasising comfortability. The style often incorporates elements like soft, neutral colour palettes, natural materials, and nautical motifs.
To implement the homeliness of coastal cottage interior design in your home, read on to learn our five simple steps.
Shades Of The Sea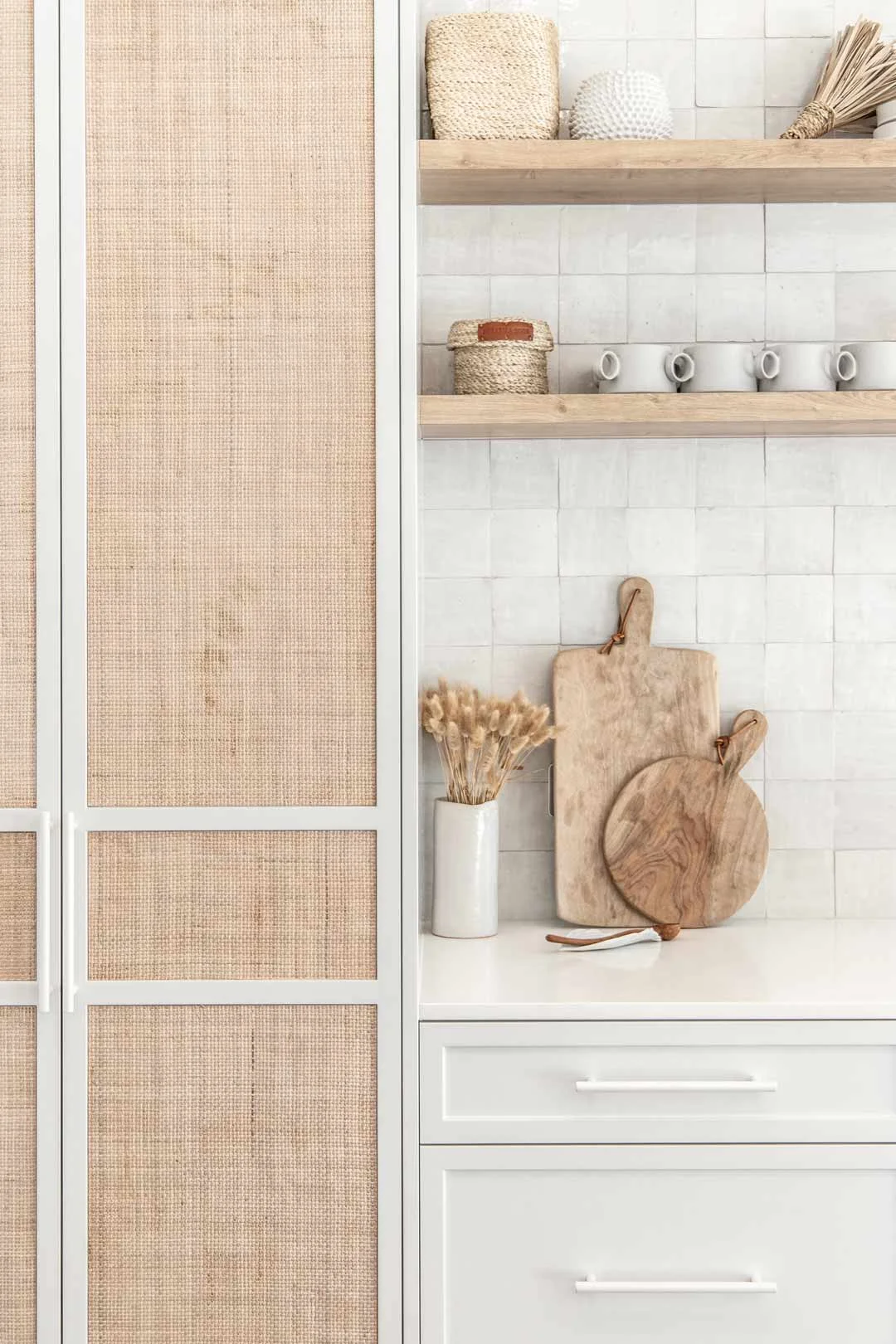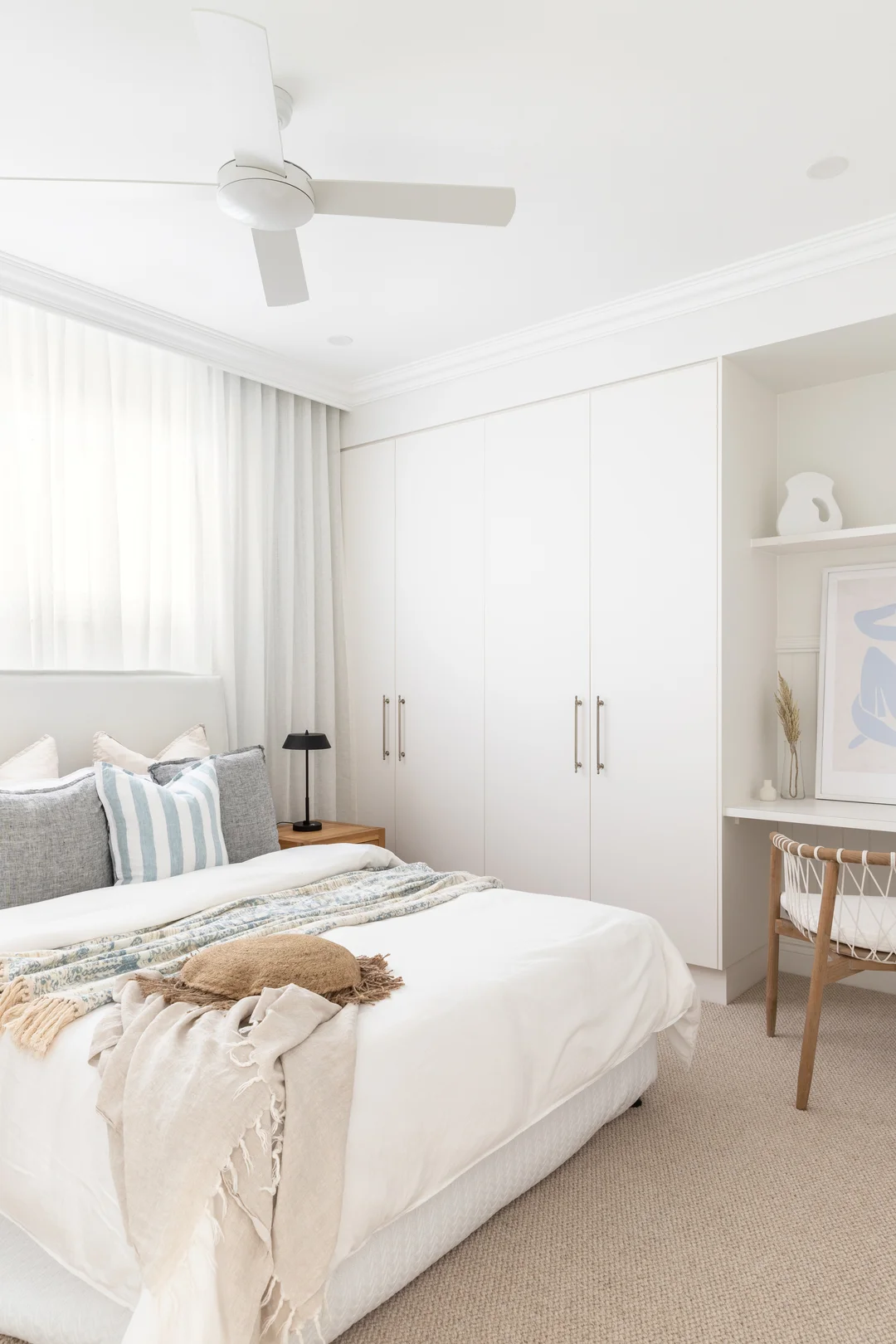 Choosing the right colour scheme in coastal cottage interior design is crucial to creating a space that exudes seaside serenity. Ocean hues are at the heart of this palette, encompassing a spectrum of blues that celebrate the vast tonal range and nuances of the sea and its surroundings. From the crisp azures mirroring the pristine beaches of Kynance Cove to the dark greying of distant horizons, there are many options to choose from when it comes to the diverse shades of the sea surrounding the UK.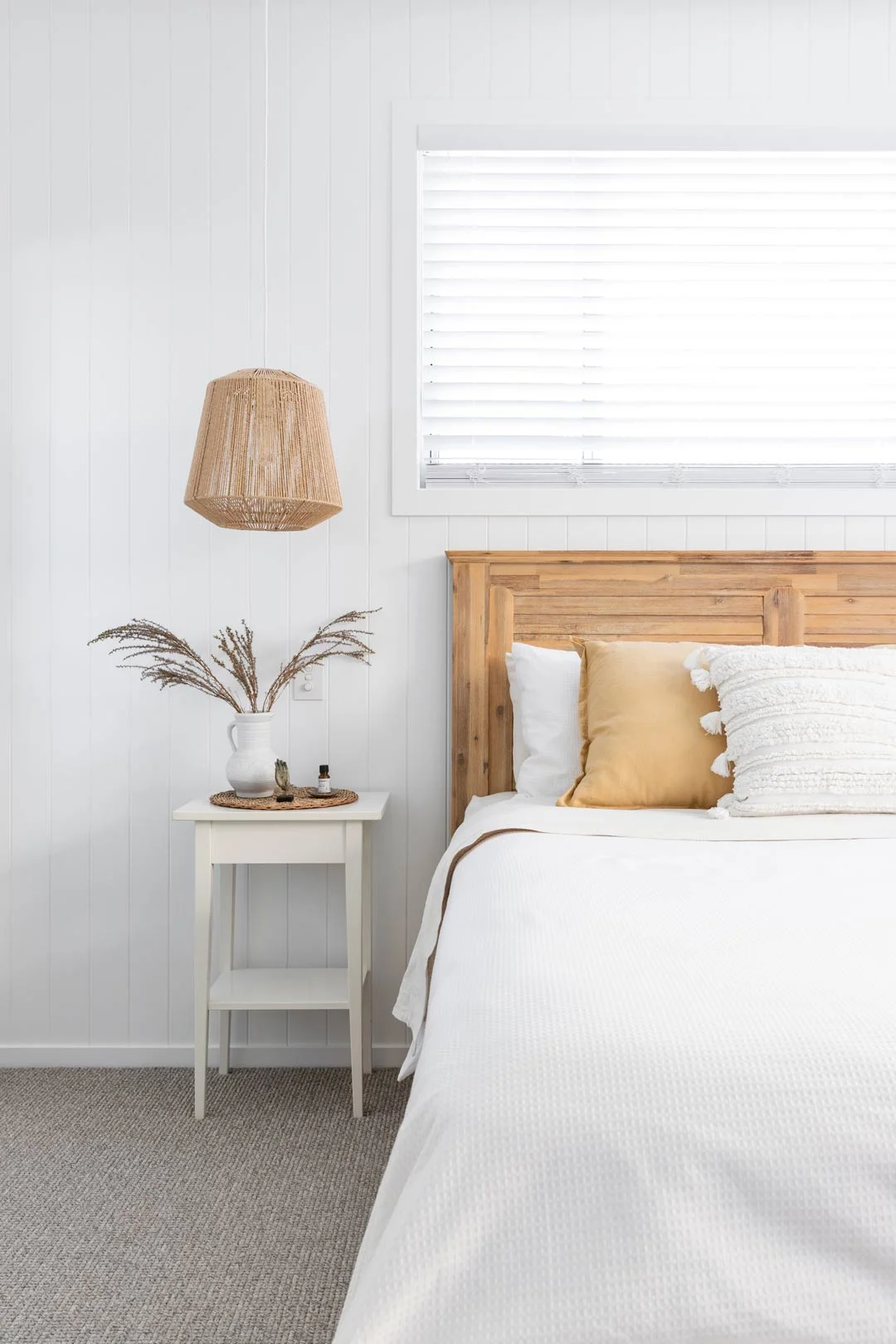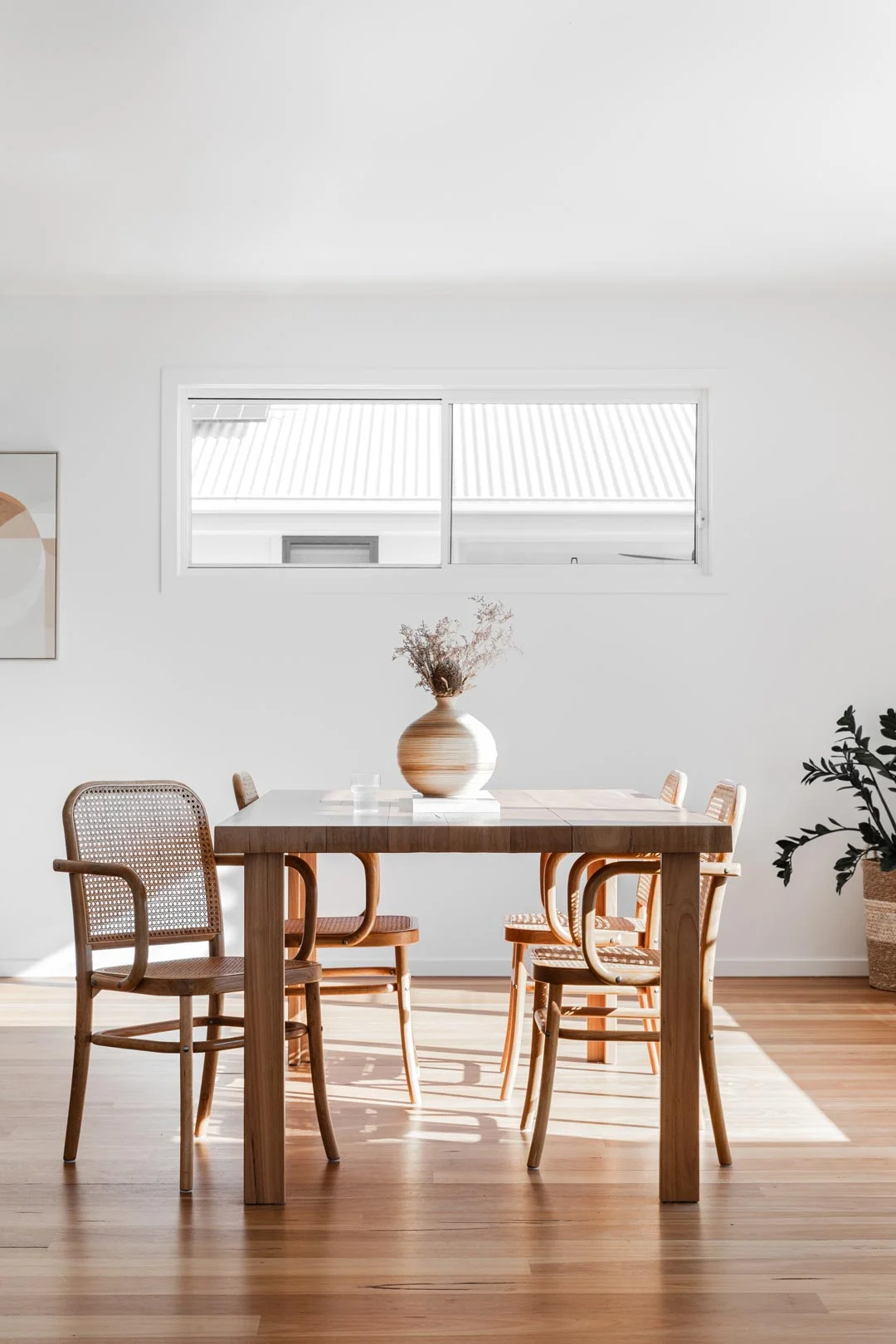 In pursuit of a calming, natural, coastal ambience, choose off-whites and sandy beiges for your neutrals, which are a welcoming contrast to the oceanic hues. Infuse the space with pops of vibrancy through fresh vegetation and add playful warmth through coral-based accents. For a scheme with a touch of Mediterranean-inspired interiors, incorporating pale shades of yellow and orange in textiles and art nod to summer abroad while maintaining a cohesive and harmonious palette that encapsulates the essence of coastal living in the UK.
Coastal Motifs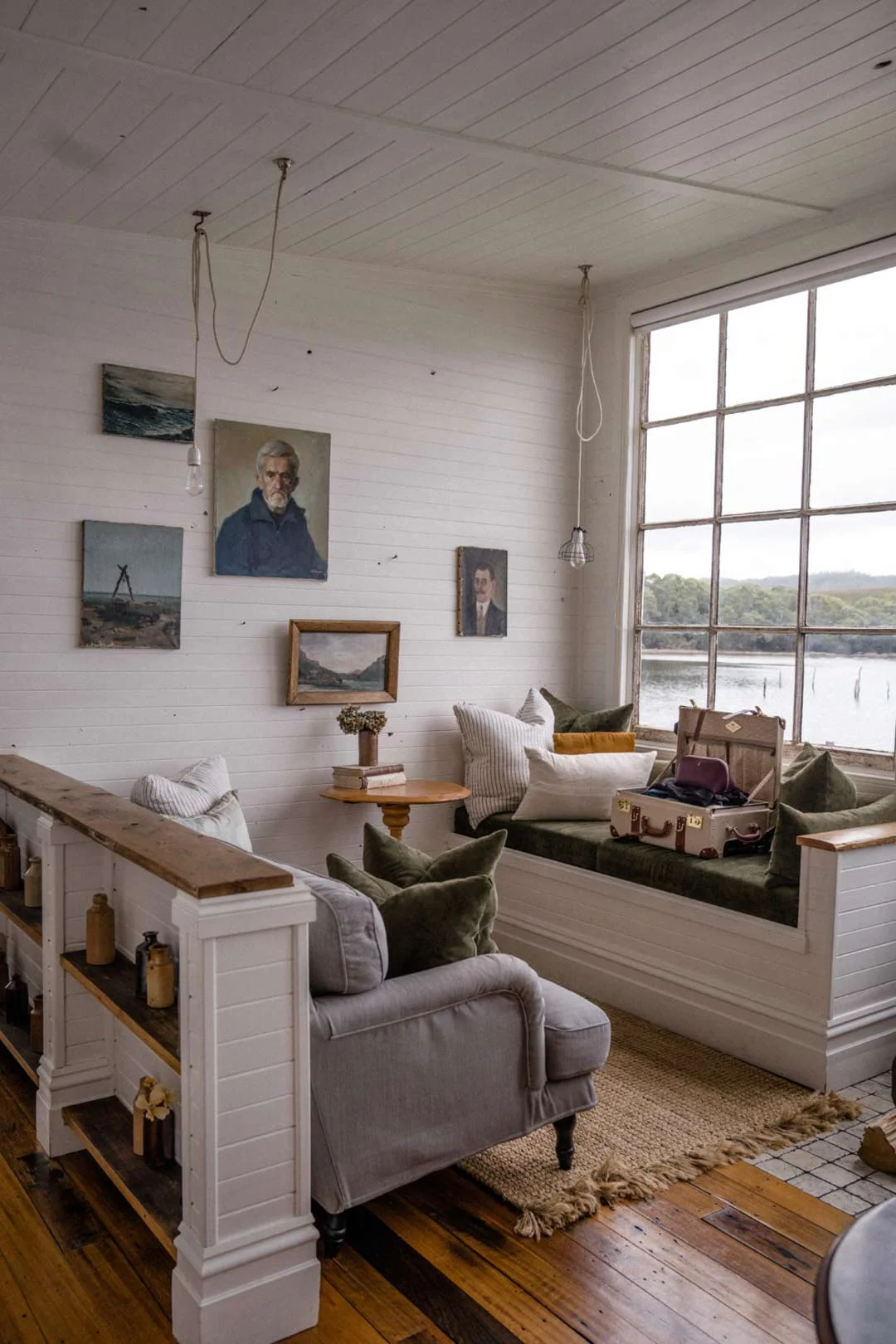 In coastal cottage interior design, infusing the space with motifs inspired by the seaside can add a unique touch and distinctive charm. For those enchanted by maritime adventures, incorporating sailboats and lighthouses through the clever use of ropes, anchors, and driftwood can imbue the decor with a rustic and nostalgic touch. For a warmer beachside aesthetic, pay homage to the traditional coastal cottages of yesteryears with classic VJ panelling contrasted against statement pieces like a rattan headboard or accent chair. Elevate plain walls with artwork or textured wallpaper depicting underwater biodiversity or the curvature of waves for a sense of dynamic movement that reflects the various landscapes and textures reminiscent of coastal living.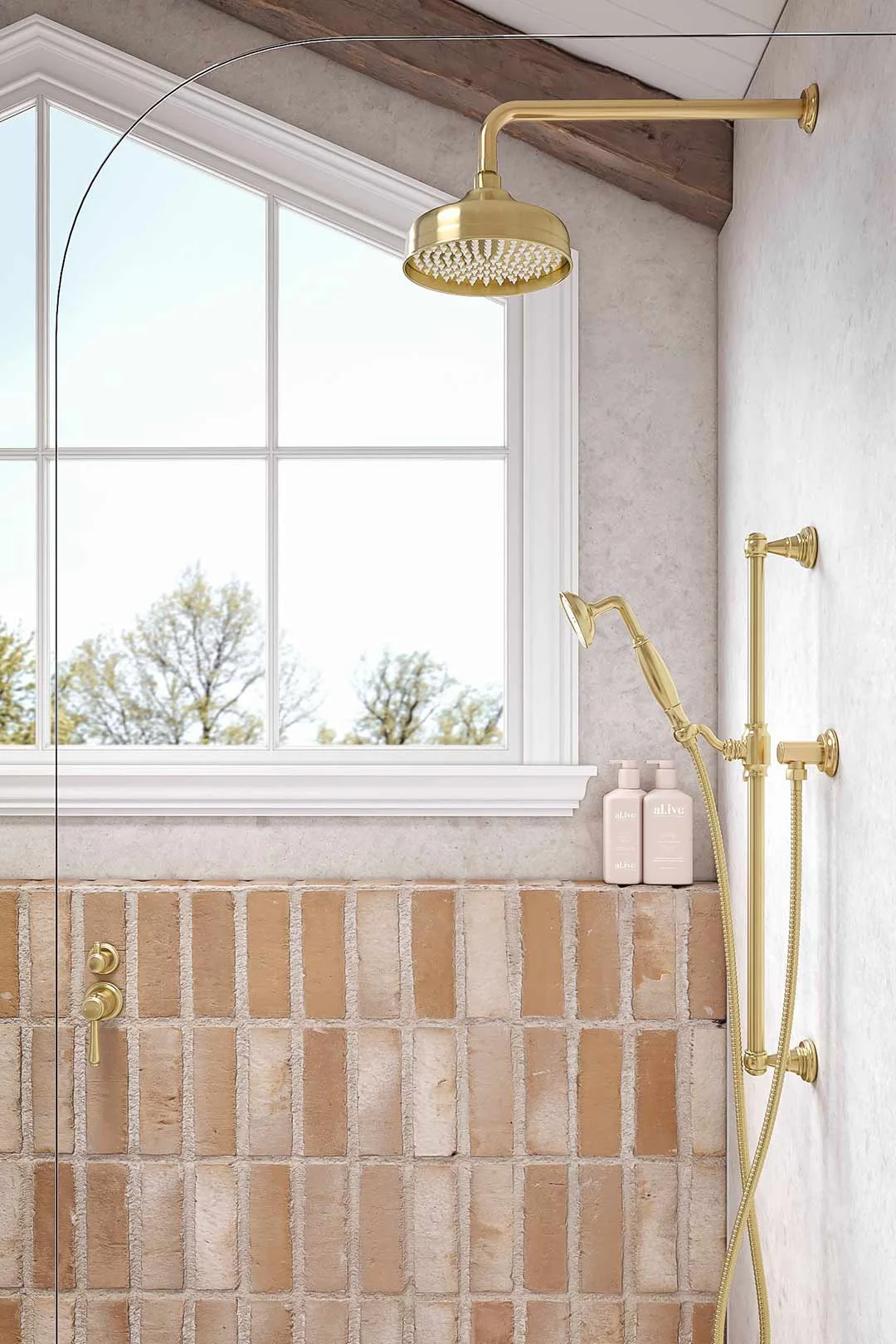 House Exteriors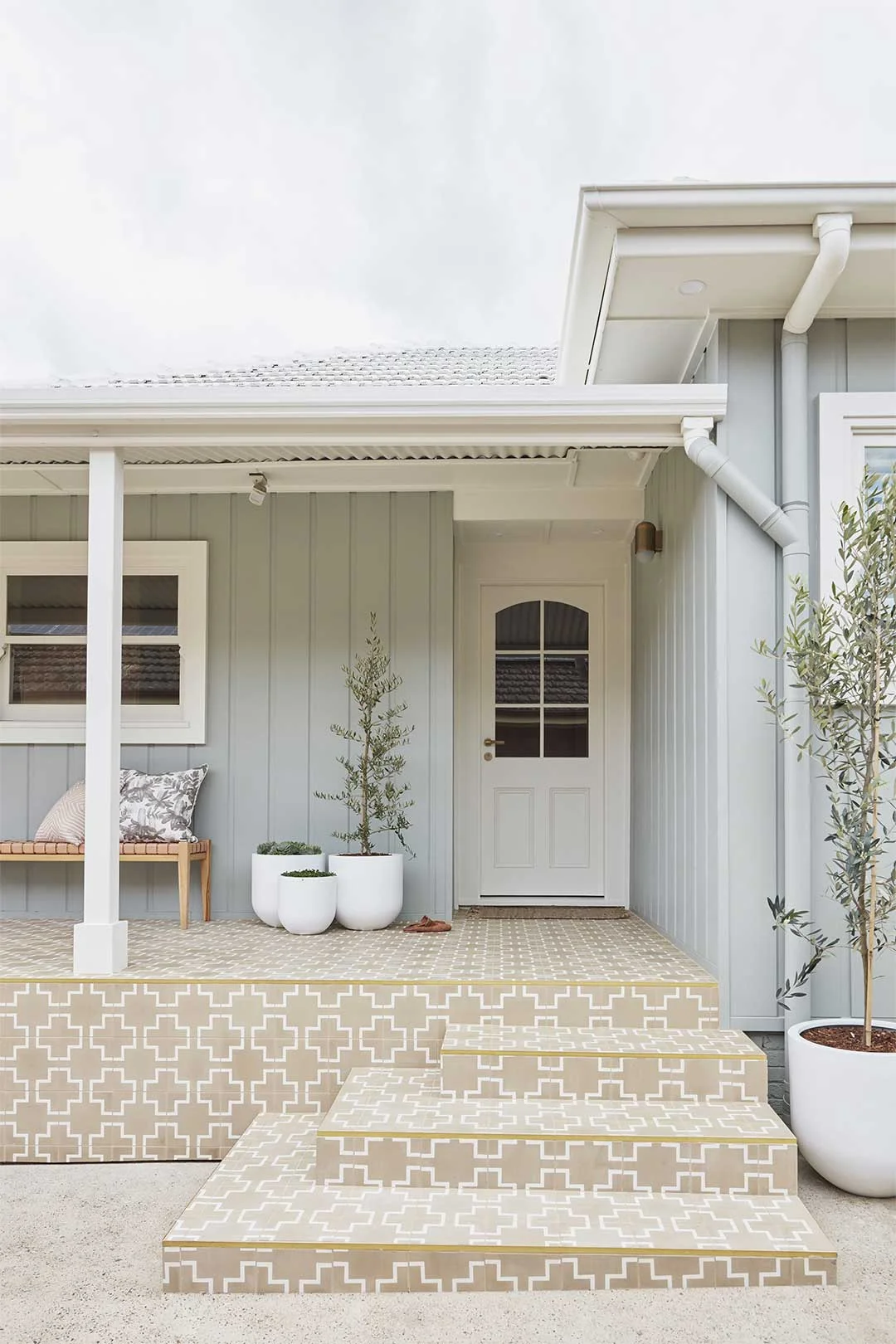 Quintessential coastal cottage-style house exteriors generally feature weathered wood siding, soft pastel colours, dormer windows, and a welcoming front porch. Coastal accents like nautical light fixtures and rope details add to the theme, while window boxes and shutters enhance the charm. The sloped roof, landscaped yard with native coastal plants, and architectural elements emblematic of coastal cliffs create a timeless and inviting ambience, capturing the essence of coastal living even on the home's exteriors. Preserve any lasting original features, striving to maintain their authenticity as closely as possible, as these elements contribute to the cottages' distinctive character and allure.
Indoor-Outdoor Living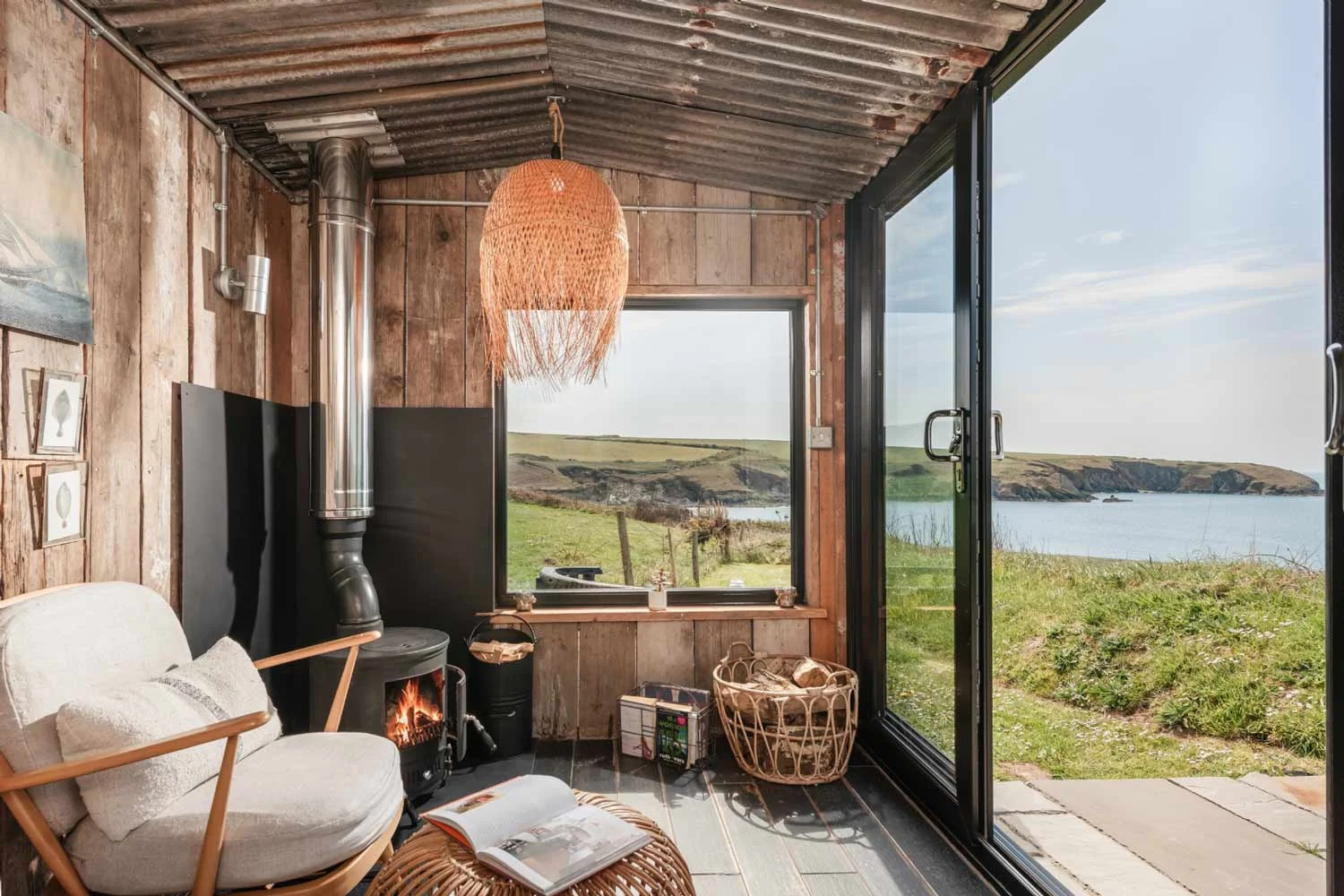 Blurring the boundaries between indoor and outdoor living is essential in coastal cottage interior design. By incorporating biophilic design, an open-plan layout, and a plethora of windows, the space welcomes the serenity of the outdoors, offering a vacation-like ambience day or night, even during cold or wet seasons. Beyond enhancing entertaining possibilities with versatile spaces for gatherings, this design fosters relaxation with a seamless, uninterrupted flow — arguably the most coveted aspect of coastal living. The result is a harmonious coastal sanctuary that embraces the charm of the sea and creates a serene and inviting living experience that can be enjoyed year-round.
Layered Textures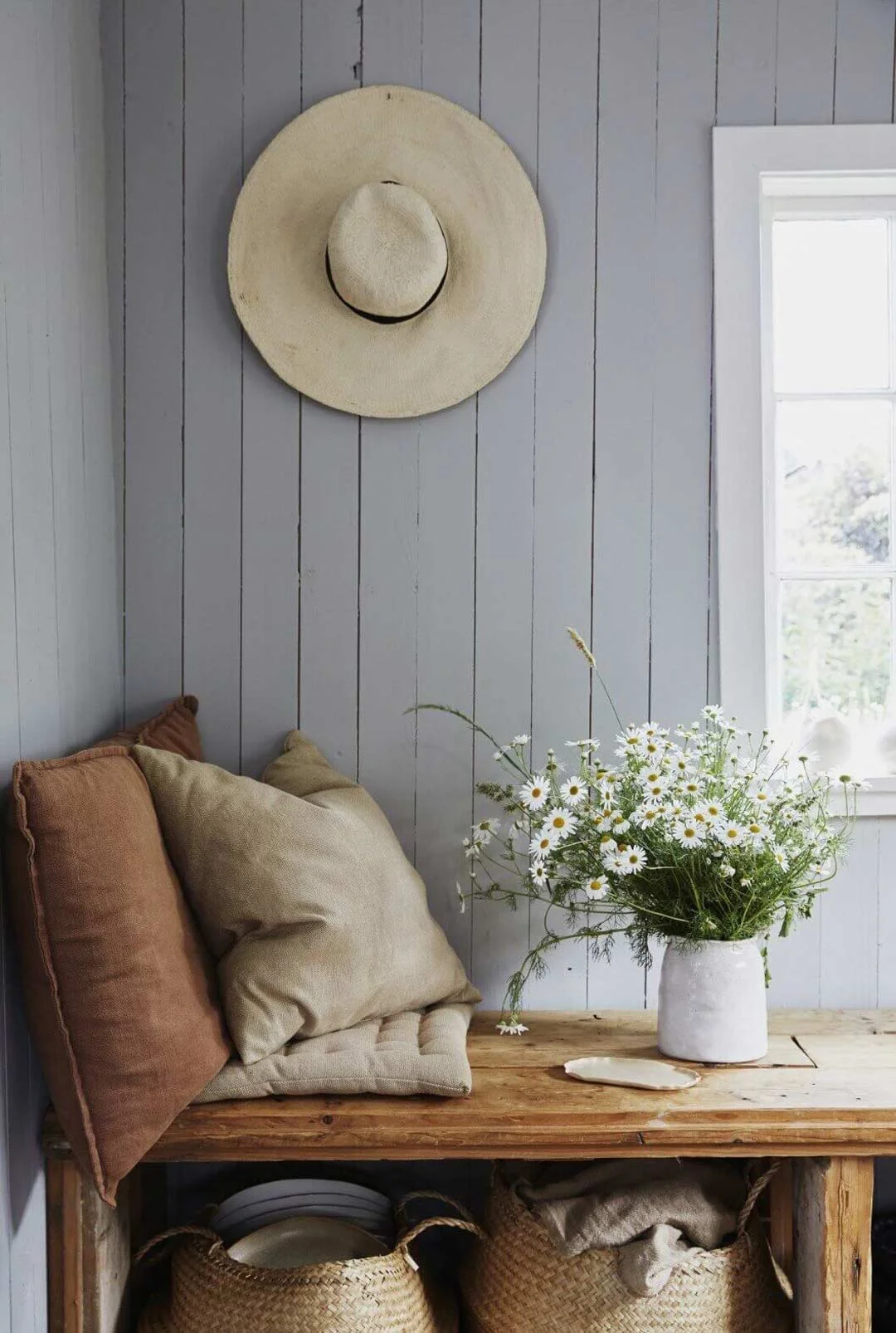 Fostering a rich and comforting atmosphere is crucial to capturing the essence of coastal cottage design. Mimicking textures along the coastline, such as weathered wood, jute, and uneven stone, can bring texture, depth, and visual intrigue into your decor and create a tactile experience that evokes beachside memories. The key, however, is to enhance comfort and warmth by layering materials for added dimension and character. Contrasting the cool blue hues and clean lines of VJ panelling with soft furnishings, woven rugs, and abundant textiles, alongside open-shelving and ambient lighting through candles or fireplaces, elevates the living experience and imparts a lived-in aesthetic akin to a cherished rustic countryside retreat, emblematic of the traditional cottage style.
Coastal cottage interior design embodies a timeless charm and inviting atmosphere, evoking year-round relaxation and a seamless connection with the outdoors. Inspired by the soothing colours of the ocean and complemented by weathered textures reminiscent of the coastline's rugged beauty, every aspect of coastal cottage living exudes a feeling of comfort, tranquillity, and warmth. By incorporating these simple yet effective styling tips into your home, you can effortlessly create your own coastal cottage haven in no time.
Want more heat for your interiors? Go Behind The Design with a mid-century modern, Palm Springs-inspired home on the Gold Coast.