Barlow Building
Sam Barlow from Barlow Building has expertly integrated secret spaces into a penthouse like no other.
I think one of the most exciting parts about this sort of project is when you're looking from the outside, it doesn't feel like an overly large apartment at first.
Almost every single wall in the apartment has a hidden door that will push open into another room.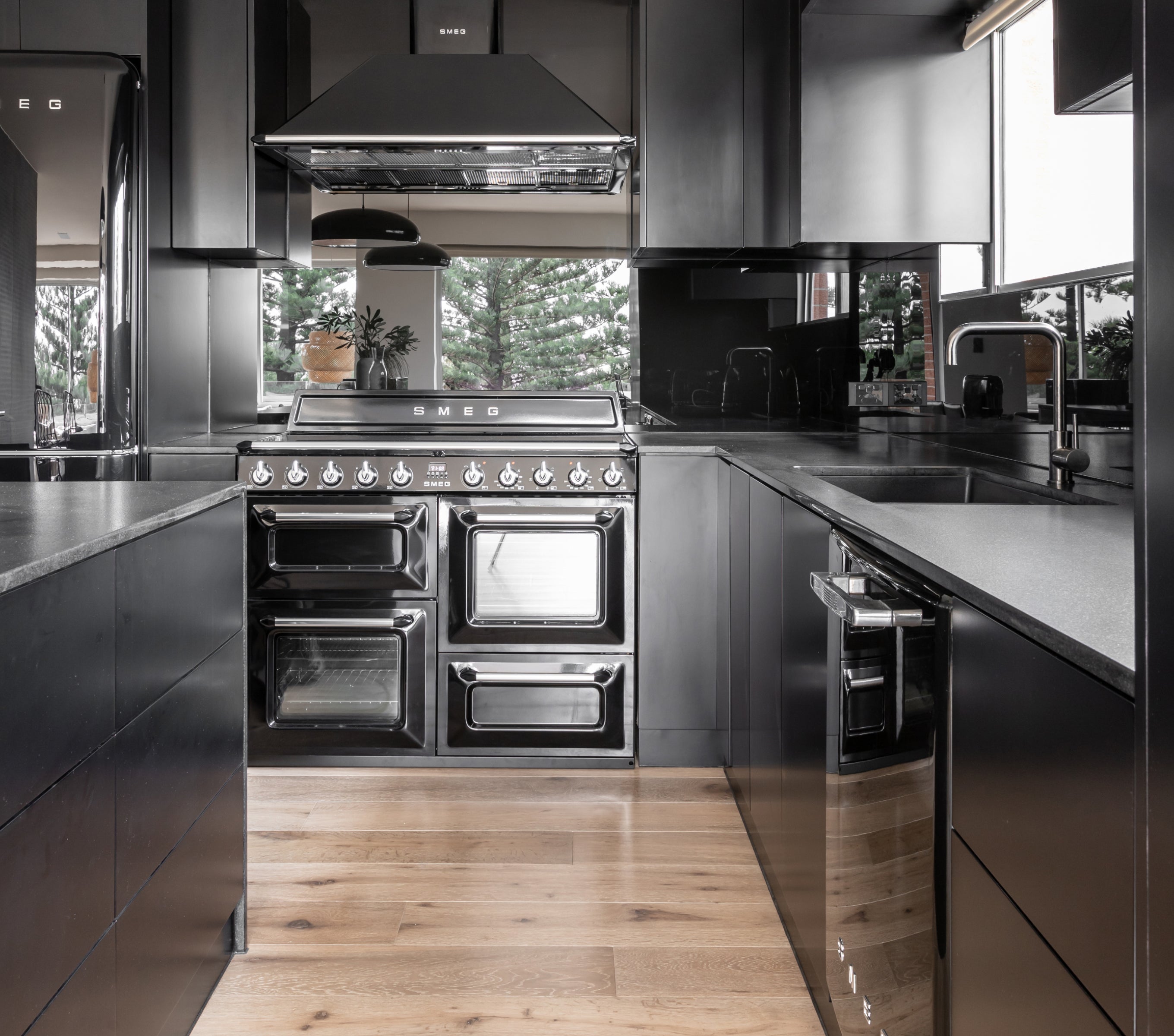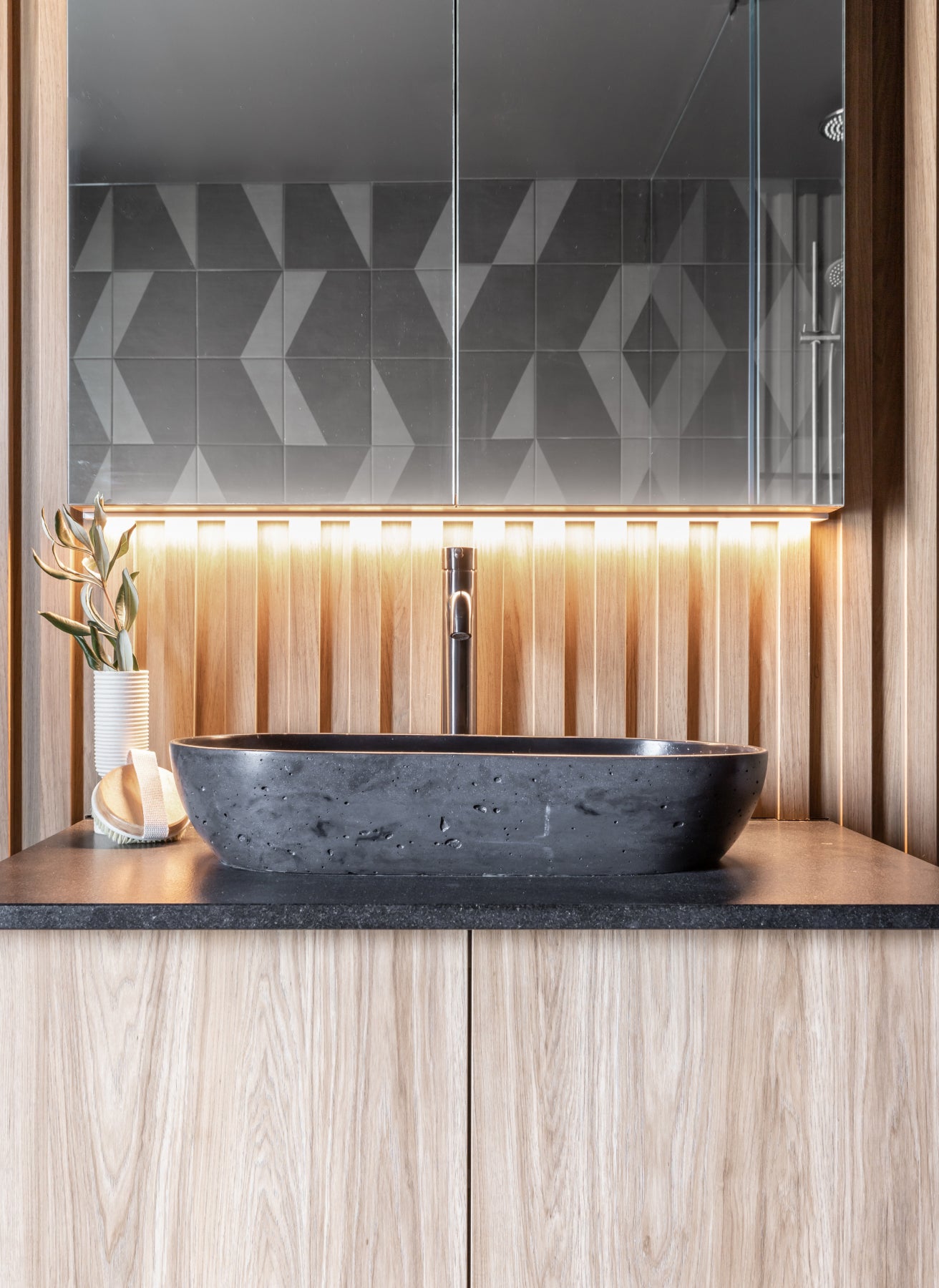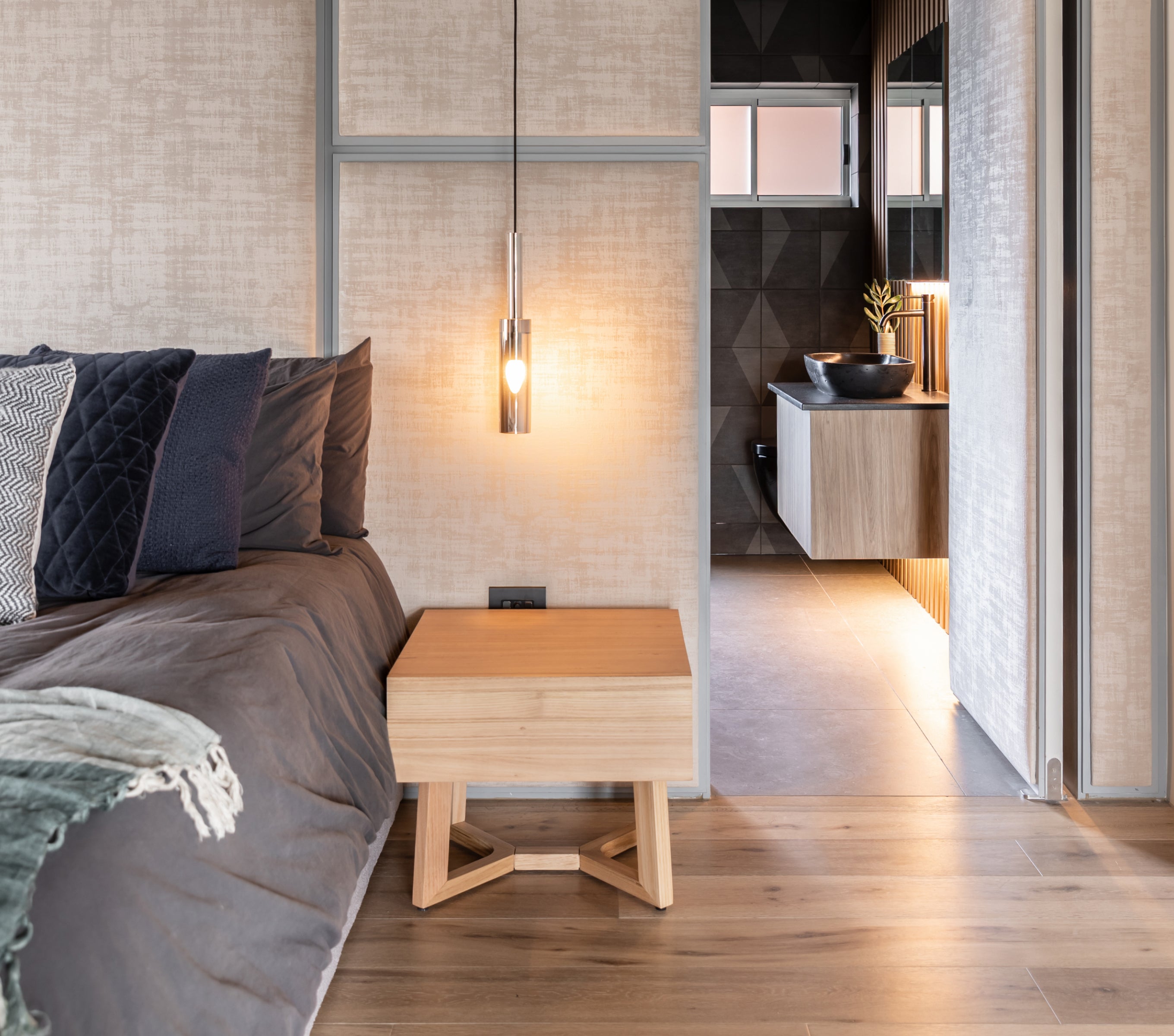 So when you walk into the master, there's a very unique linen-padded wall that runs directly behind the bedhead.

The panels are all evenly spaced and the same sort of thing where you can't actually really tell what panel is the secret door.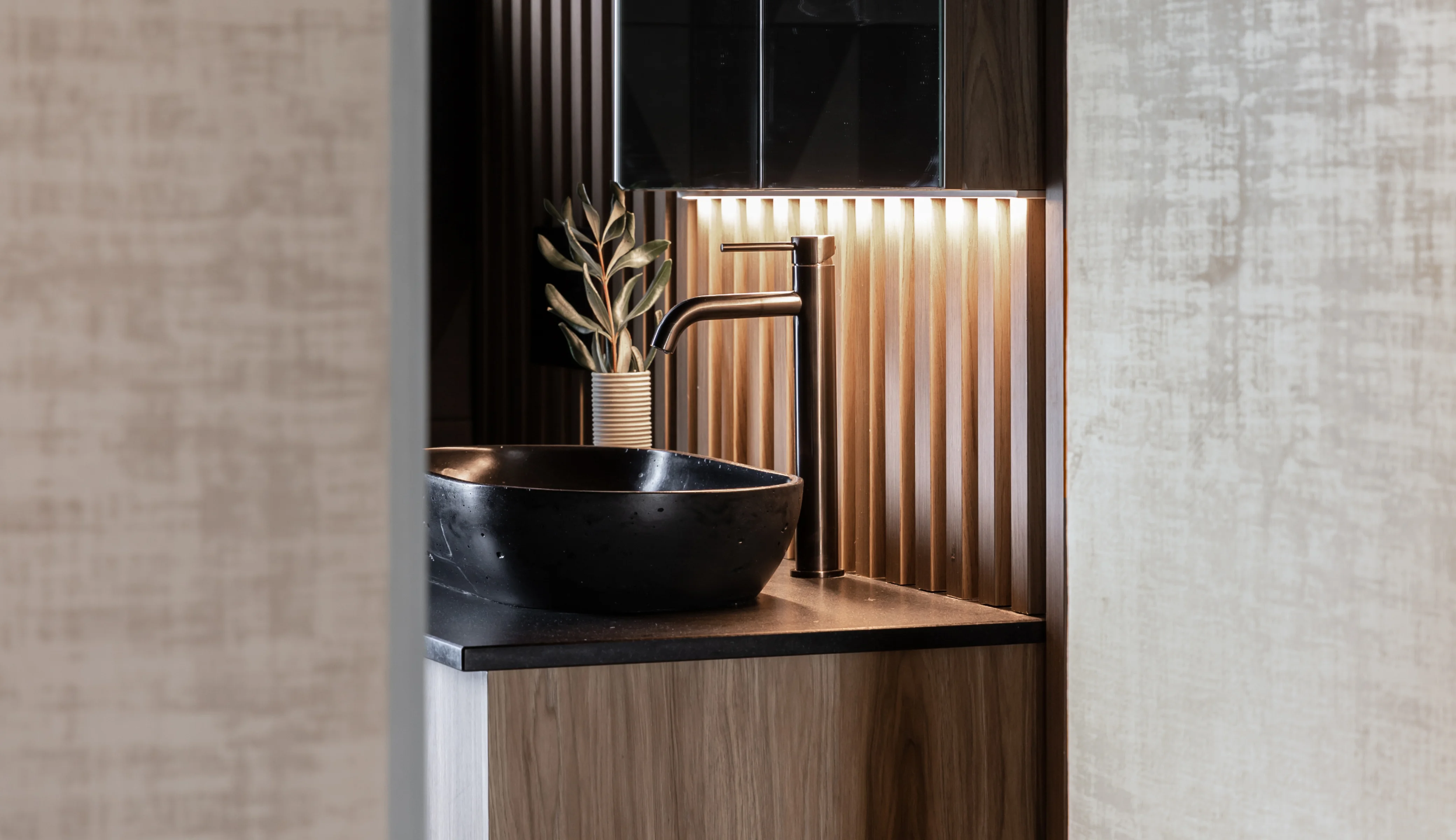 "You push through, and you're accompanied by a beautiful dark vibe bathroom in there."
One of the main areas that we thought we could bring the bathrooms all together was through the tapware and through the accessories.
So, we decided to just get a few samples put together, and we thought that the gunmetal really paired with all of the bathrooms and all the different styles.
I feel like this design has brought quite a lot of Melbourne architecture up with it, which you don't see a lot on the Gold Coast at all.
You've got the black kitchen, which is accompanied by old dark appliances.
For me, as a builder, I'd never really built a house where we're using so many different elements.
I think one of my favourite parts of the build was doing something that's very unique, using different materials and pushing the boundaries.