Carmelina
from KEMSI
The London-base brainchild of Australian-born Carmelina Dalton, KEMSI is a boutique interior architecture and design practice, which realises commercial to residential spaces for high-end clients.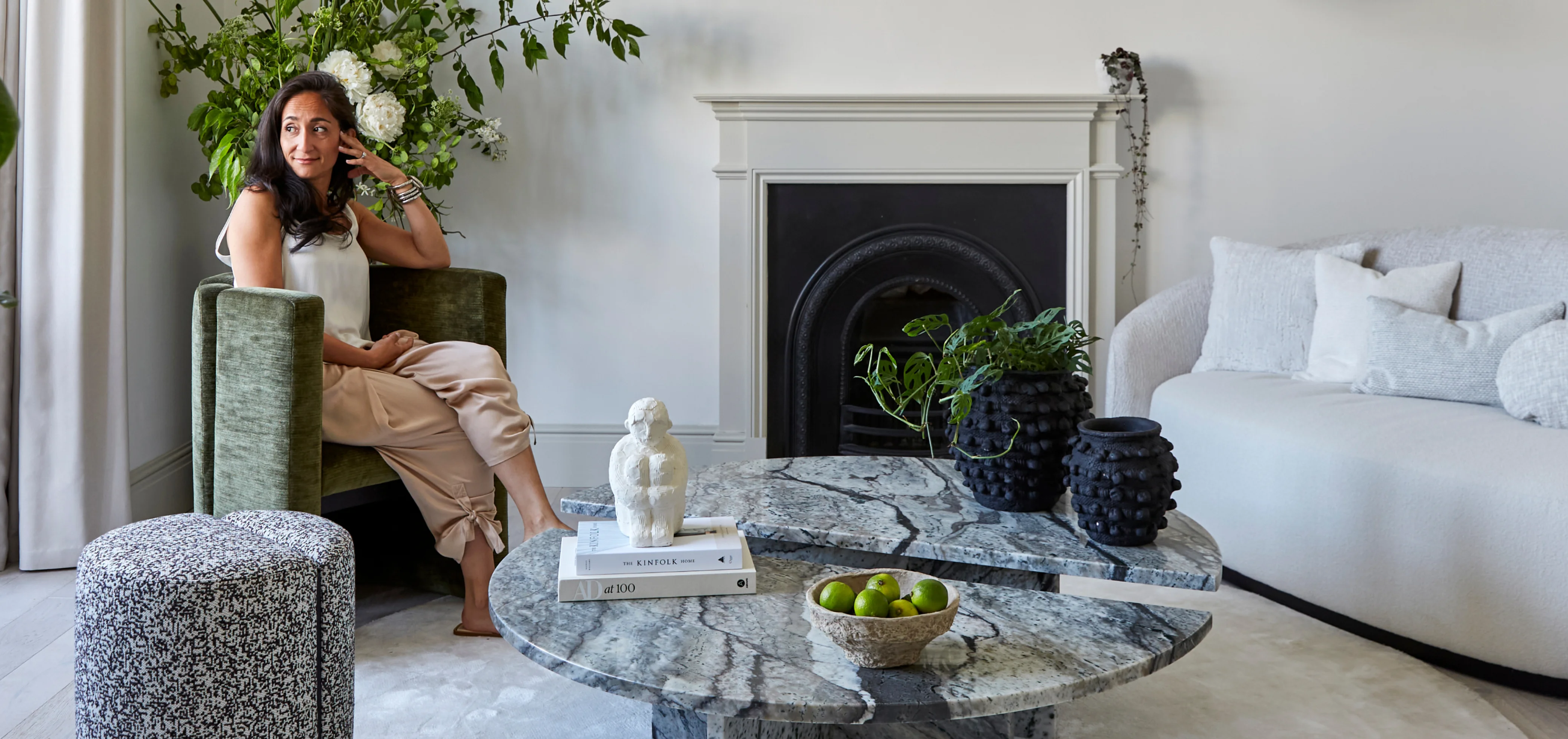 Their unique point of difference is how they approach interior design from an intuitive perspective instead of a purely aesthetic one — ensuring clients achieve a more personalised sanctuary.
"When we design our spaces, whether it be residential or commercial, we believe that people should feel perfectly at home within their space," says Carmelina. "So we designed a show home — a home-from-home for people to experience a kitchen, a bathroom, and/or a lounge room."

Establishing a specific ambience was necessary for the interior design director and founder, who nostalgically drew on her Aussie roots for inspiration.
"It's a very calming space and much of our inspiration has been taken from Australian living, which has a unique affinity with openness, airiness, and simplicity. Being Australian and used to open-plan living, I wanted a welcoming and calm space for clients to experience. What drives me is our passion for design, my team, and seeing our clients happy at the end of a project."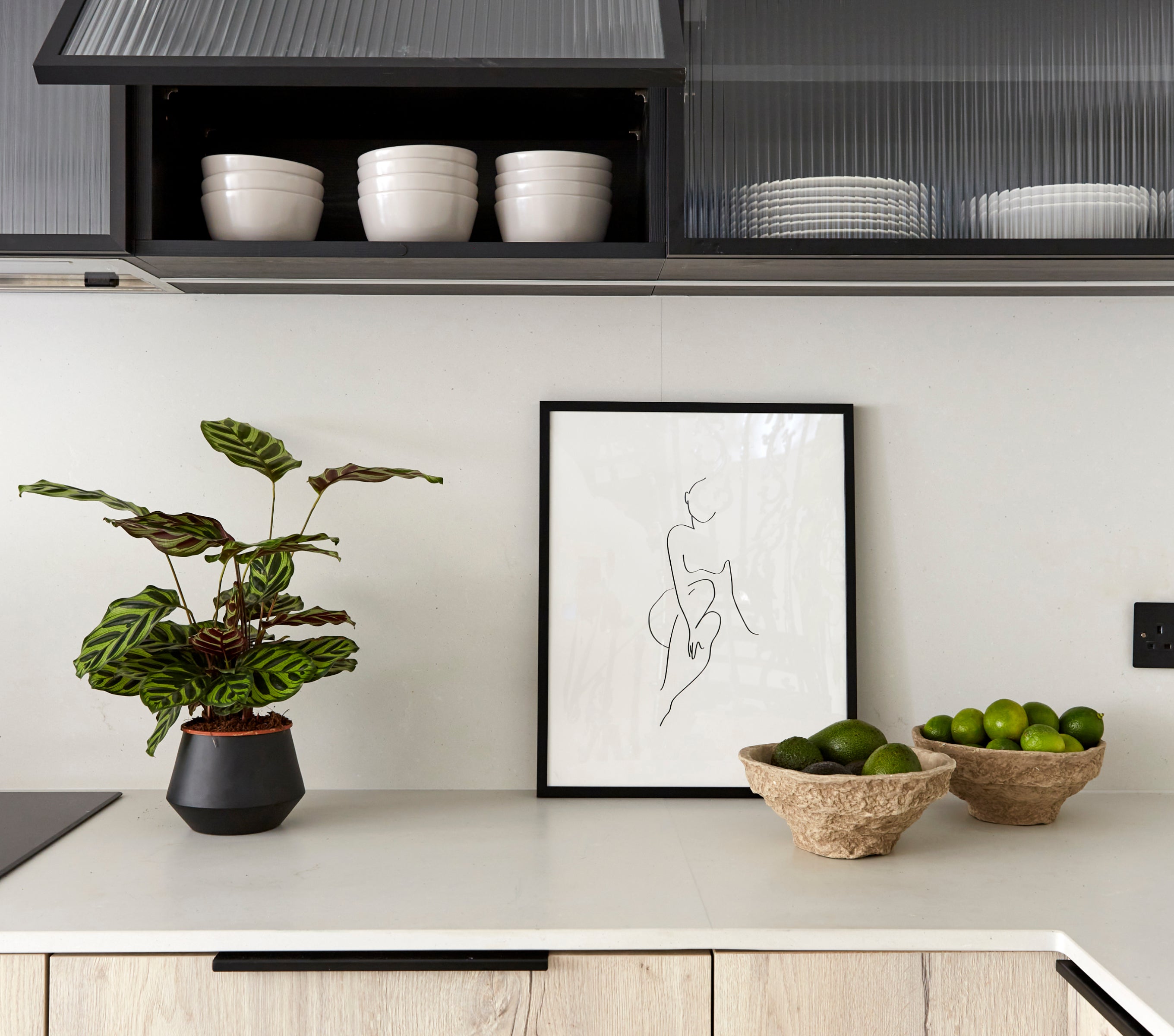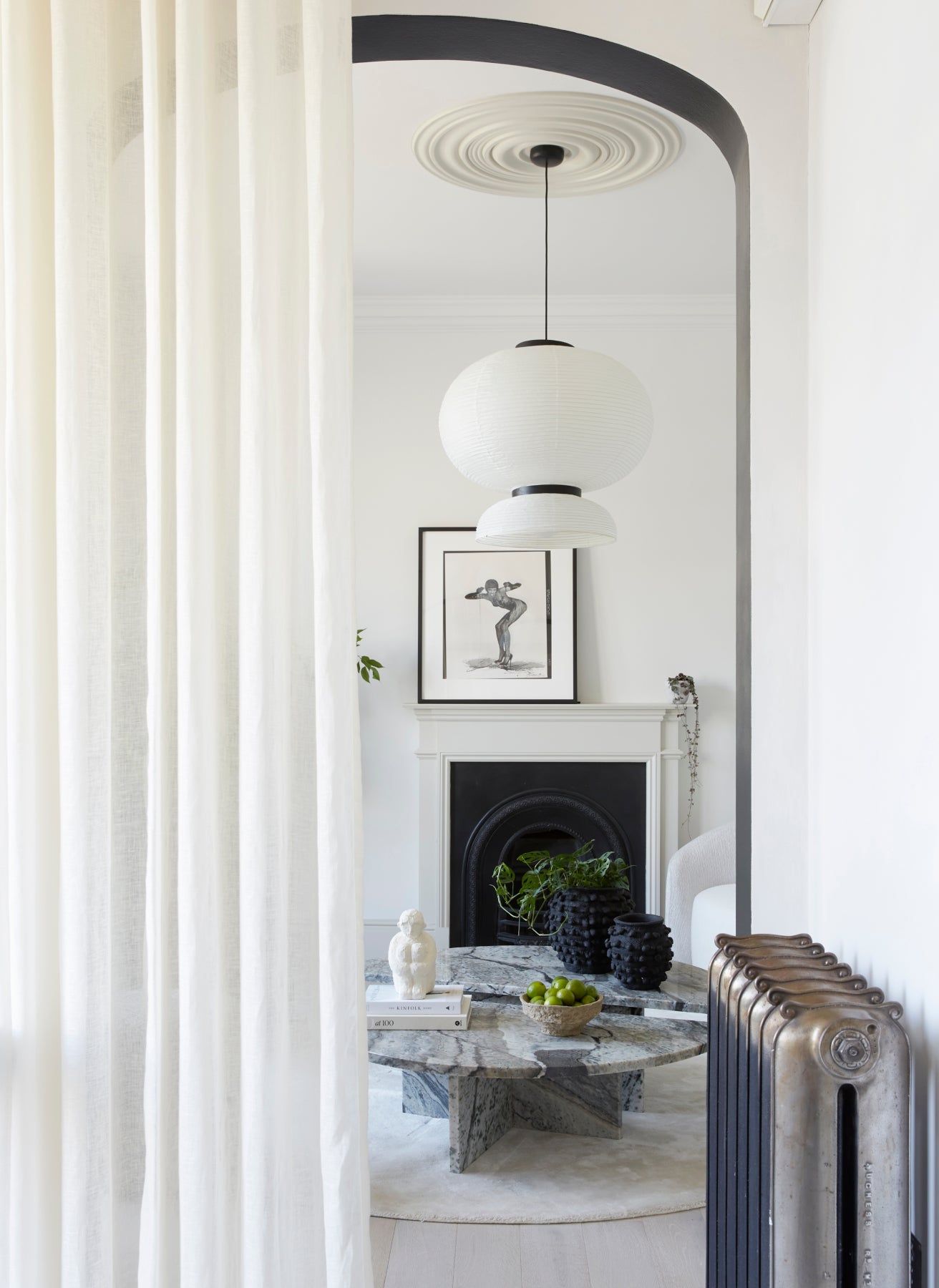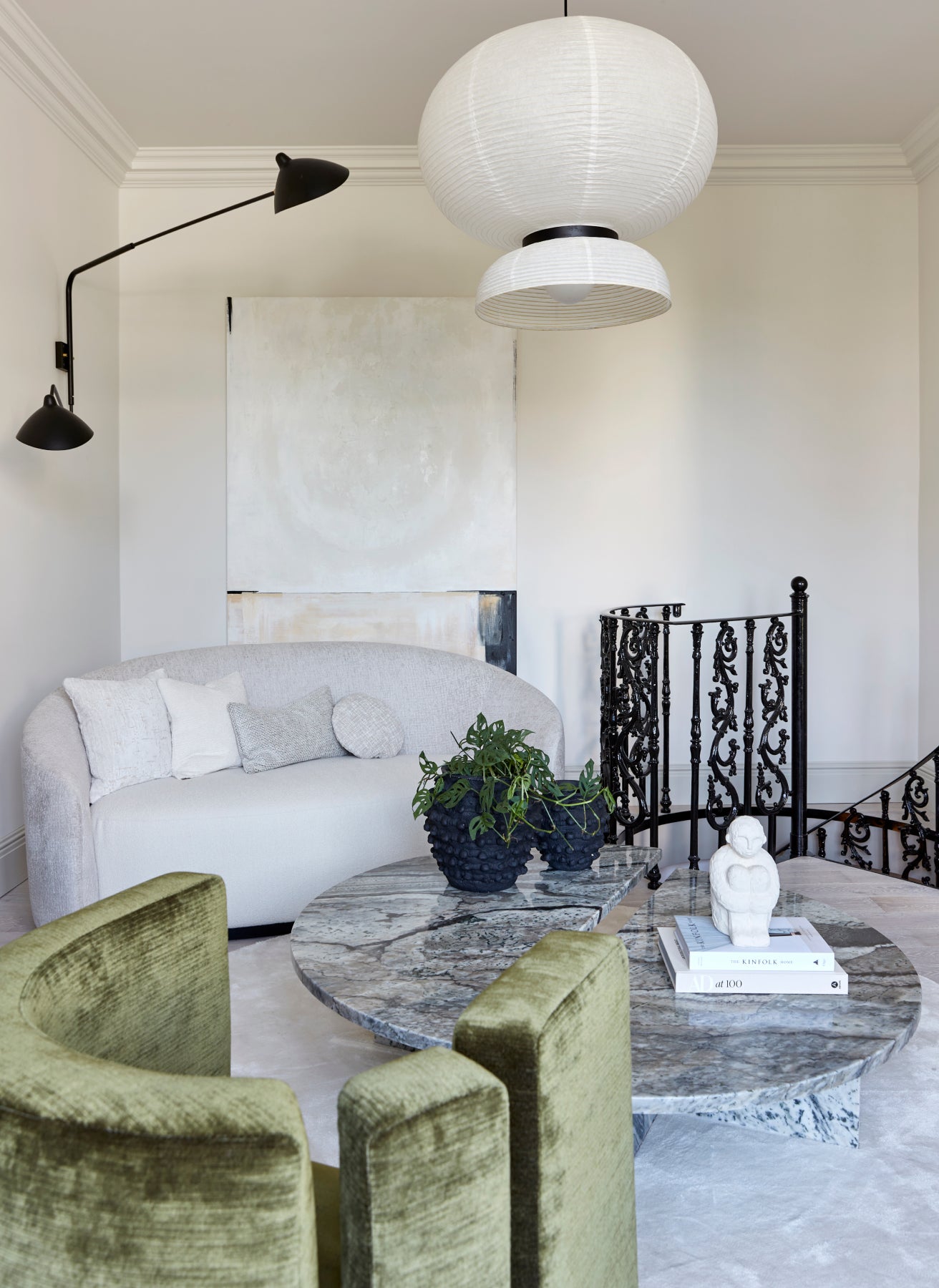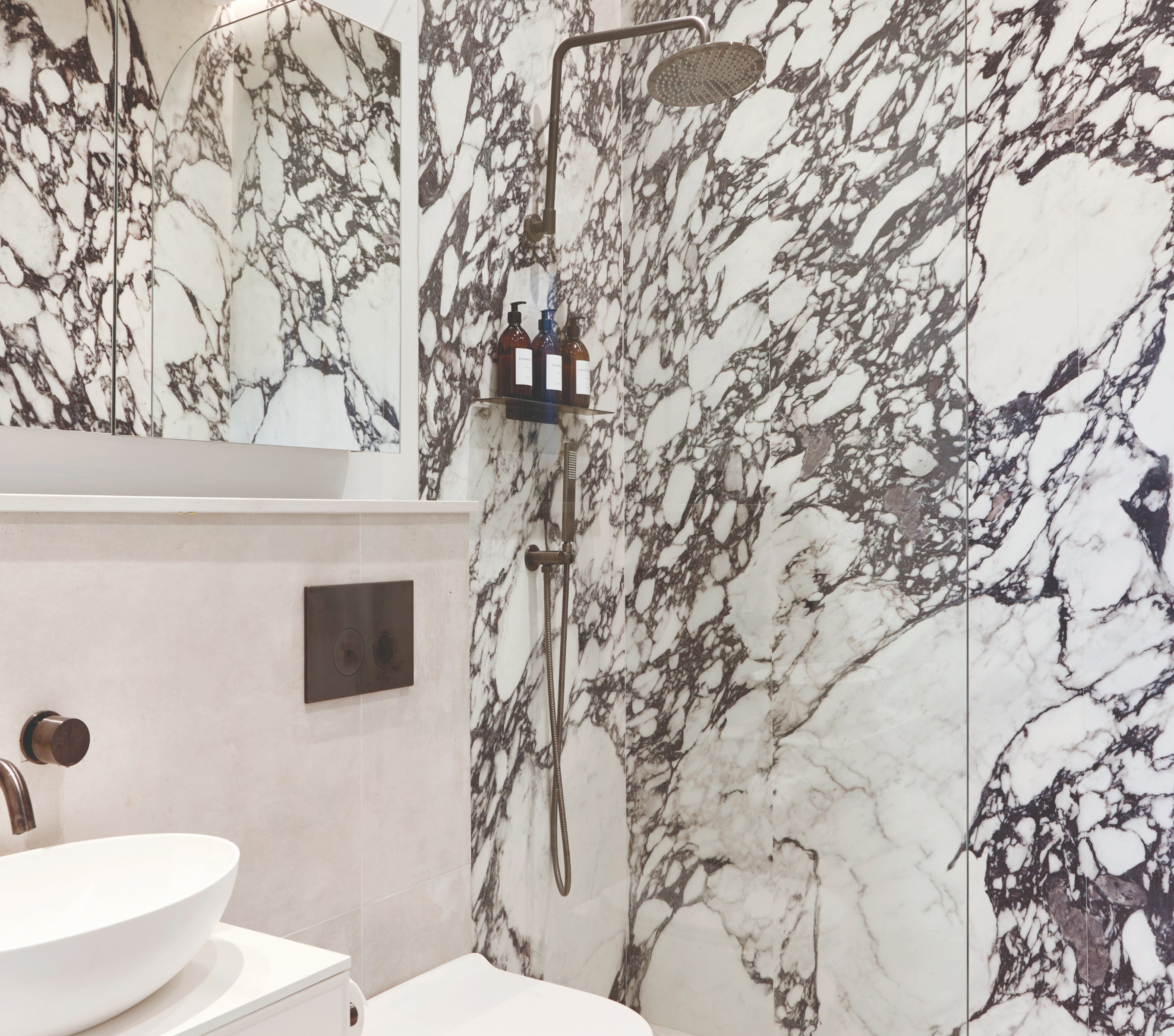 Consequently, ABI Interiors became the ideal fit for Carmelina's creative aspirations — helping conceptualise a beautiful bathroom for KEMSI's studios distinguished by oversized marble and refined tapware, while an old cast iron staircase leads down into the quintessentially British basement kitchen.

"And then when you go into the main lounge room area, there's a lot of pieces that are designed by KEMSI," continues Carmelina. "We design a lot of bespoke pieces, and there's a beautiful asymmetrical coffee table with different levels, a lovely sofa, chair, and poufs to soften the space."
"The inspiration came from ABI Interiors. I was looking at their blog and many of their social feeds, and I found their taps just minimalistic and Scandi-inspired. The consultation was very informative — it introduced me to ABI Interiors' products, which were a seamless match for our look."
Carmelina chose ABI Interiors' enigmatic brushed gunmetal for the tapware to break from convention and move away from bronze.

"We felt that it was a better match for what we were working on at the time and to mix things up a bit. The best part about my job is the design creation part and actually seeing those thoughts come to life."
Photography by Kasia Fiszer www.kasiafiszer.com
Need help designing your dream space?
Book a complimentary consultation with one of our design experts today – we offer face-to-face and online appointments to suit your schedule!