6 Simple Vanity Storage Ideas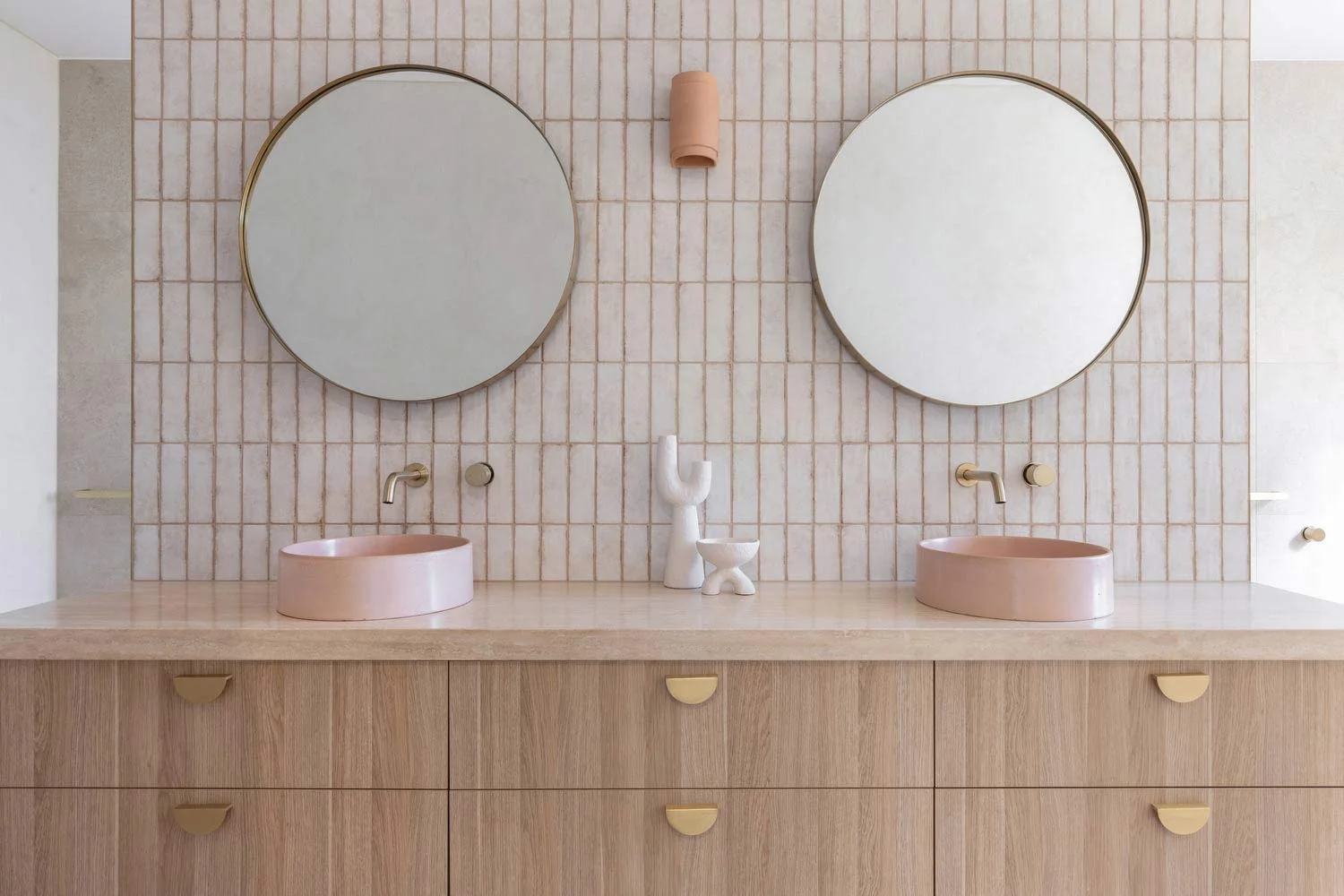 A dysfunctional space can quickly elicit feelings of instability and distress. At the same time, organisation and order can promote a sense of peace — after all, they say, 'A clear space makes for a clear mind'.
As most of our days begin in the bathroom, your vanity could very well be the first point of contact, so we've detailed some of the most effective bathroom storage ideas and vanity organisational tips that should help foster a space of vitality, enhancing productivity for the day ahead.
1. Bathroom Drawer Organisers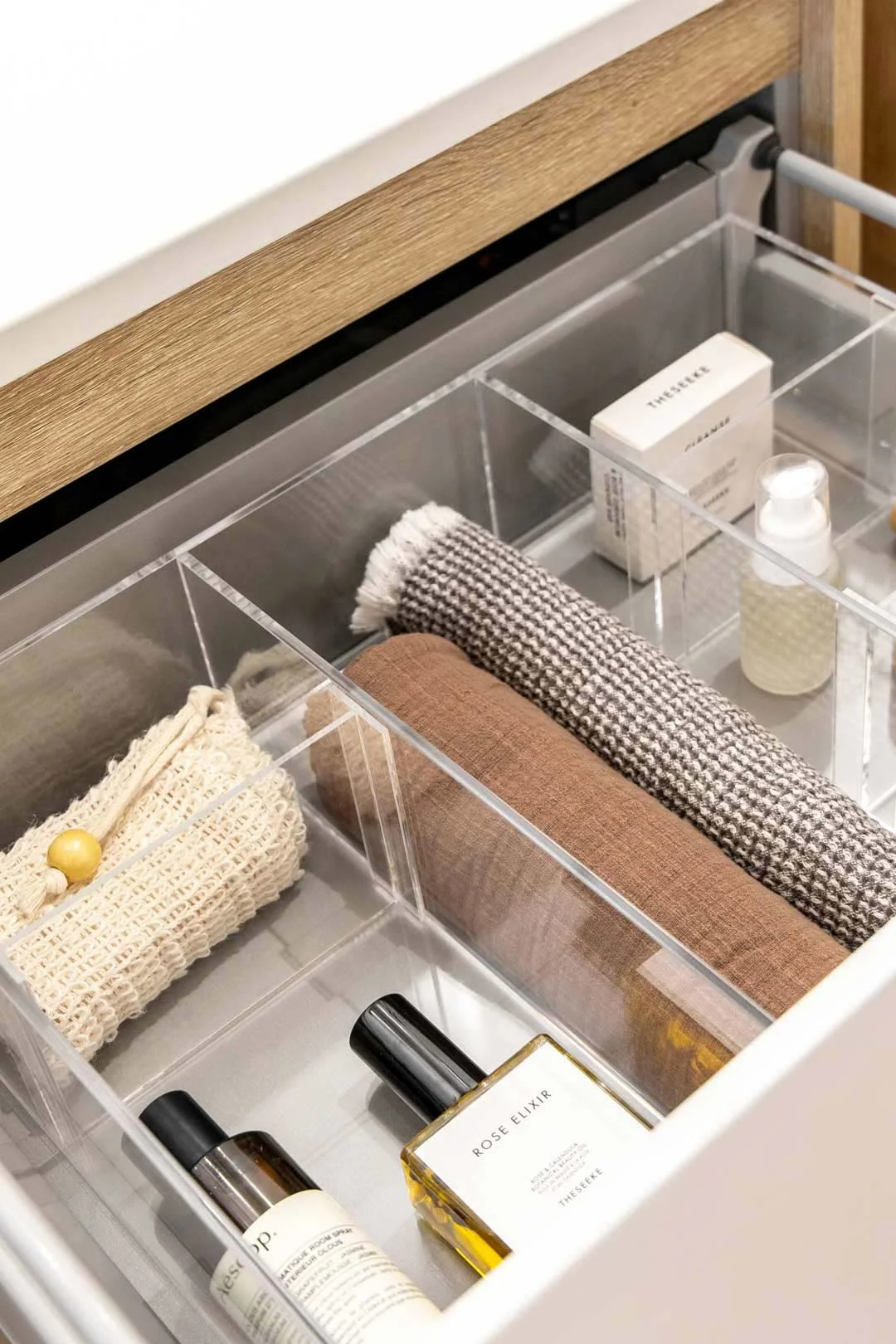 Amidst busy mornings and sleepy night routines, vanity drawers often end up in disarray. Installing a clear acrylic bathroom drawer organiser is a quick and easy tip for instant satisfaction. Having an unobscured view of all your items will allow you to find what you need while reminding you what needs to be restocked. It's also a great makeup organiser, allowing you to section off eye, face, and lip products respectively.
However, it's crucial to limit the contents of these drawers to essentials only. Overcrowding them can lead to organised chaos, defeating the purpose. Reserve excess products or rarely used items in a separate cupboard so you can replenish them as needed, ensuring your routines flow smoothly without extensive searching.
TIP: When it comes to how to organise a bathroom vanity drawer, place your most used items towards the front when considering drawer organisation so you can immediately access your staple products.
2. Utilise Your Cabinet Doors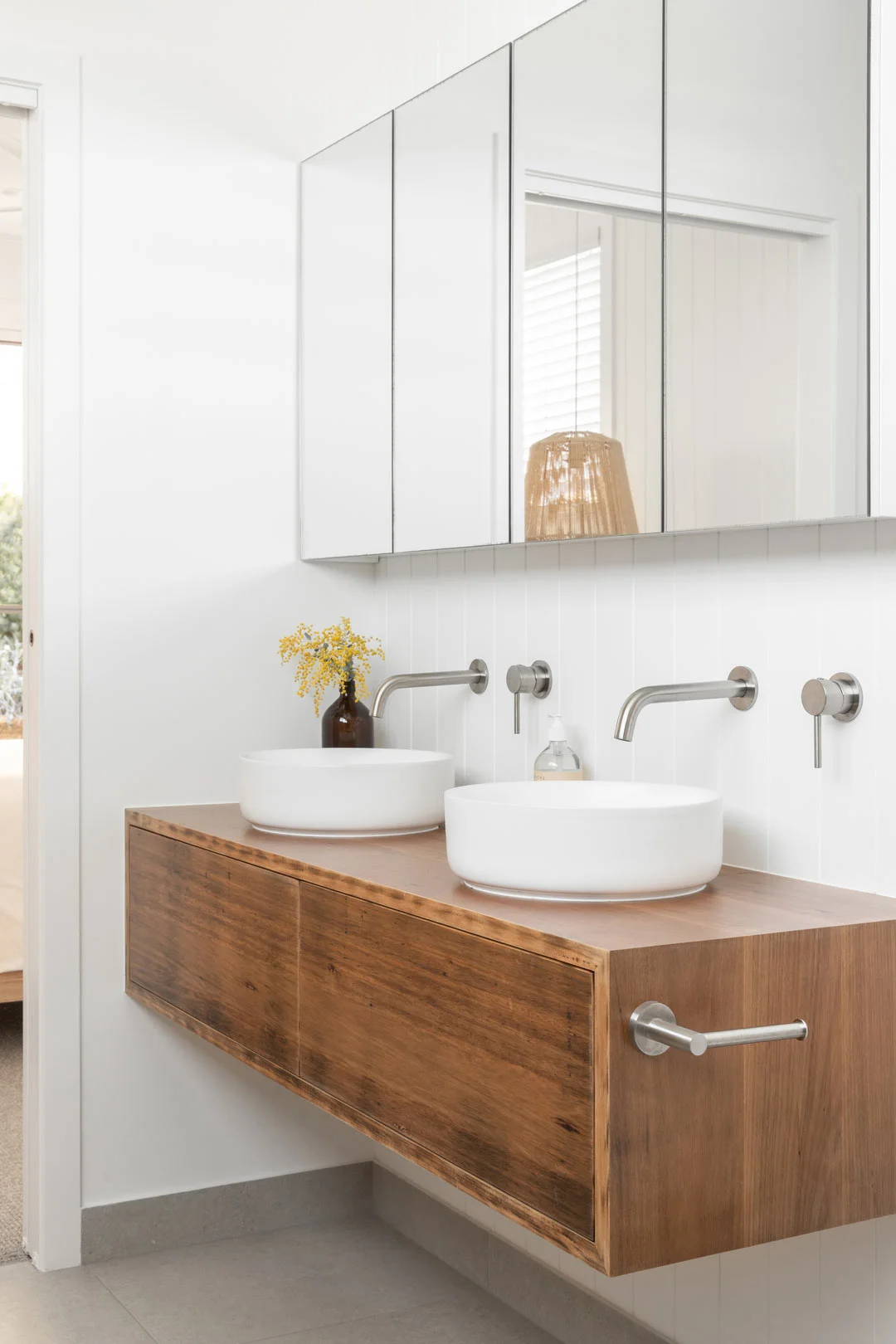 For bathroom cabinet storage, consider hanging an over-the-door organiser to house your heat styling tools or mount wire baskets for your skincare products.
You can also apply hooks underneath cabinetry to hang items that are often misplaced, such as scissors, nail trimmers, or hairbrushes.
3. Mirrored Cabinets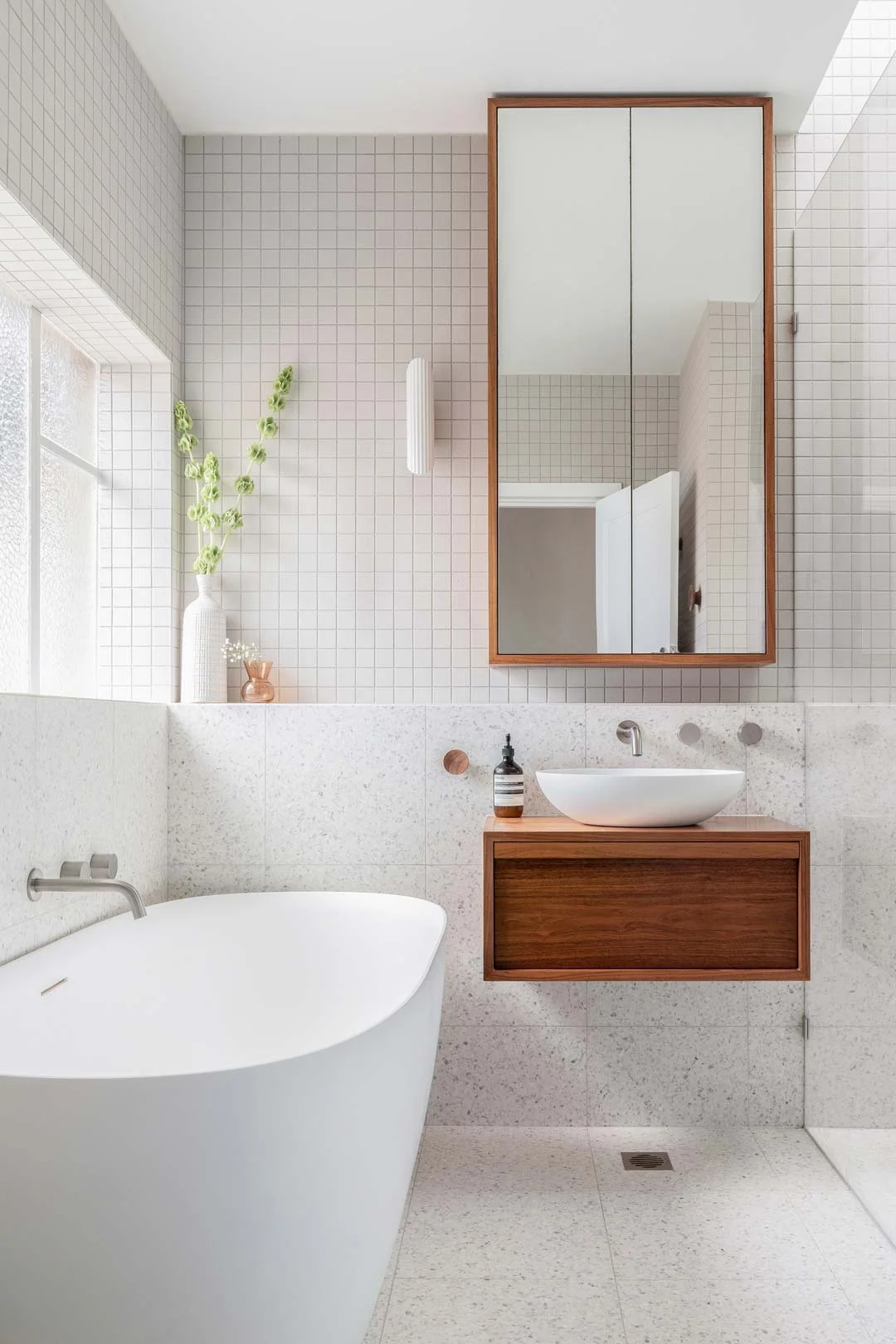 If you're low on space and need extra storage, mirrored cabinets are multi-functional, providing a place to freshen up for the day and store your essential items. A recessed mirrored cabinet with adjustable shelves adds contemporary elegance to any bathroom and will keep your vanity clutter-free.
4. Open Shelving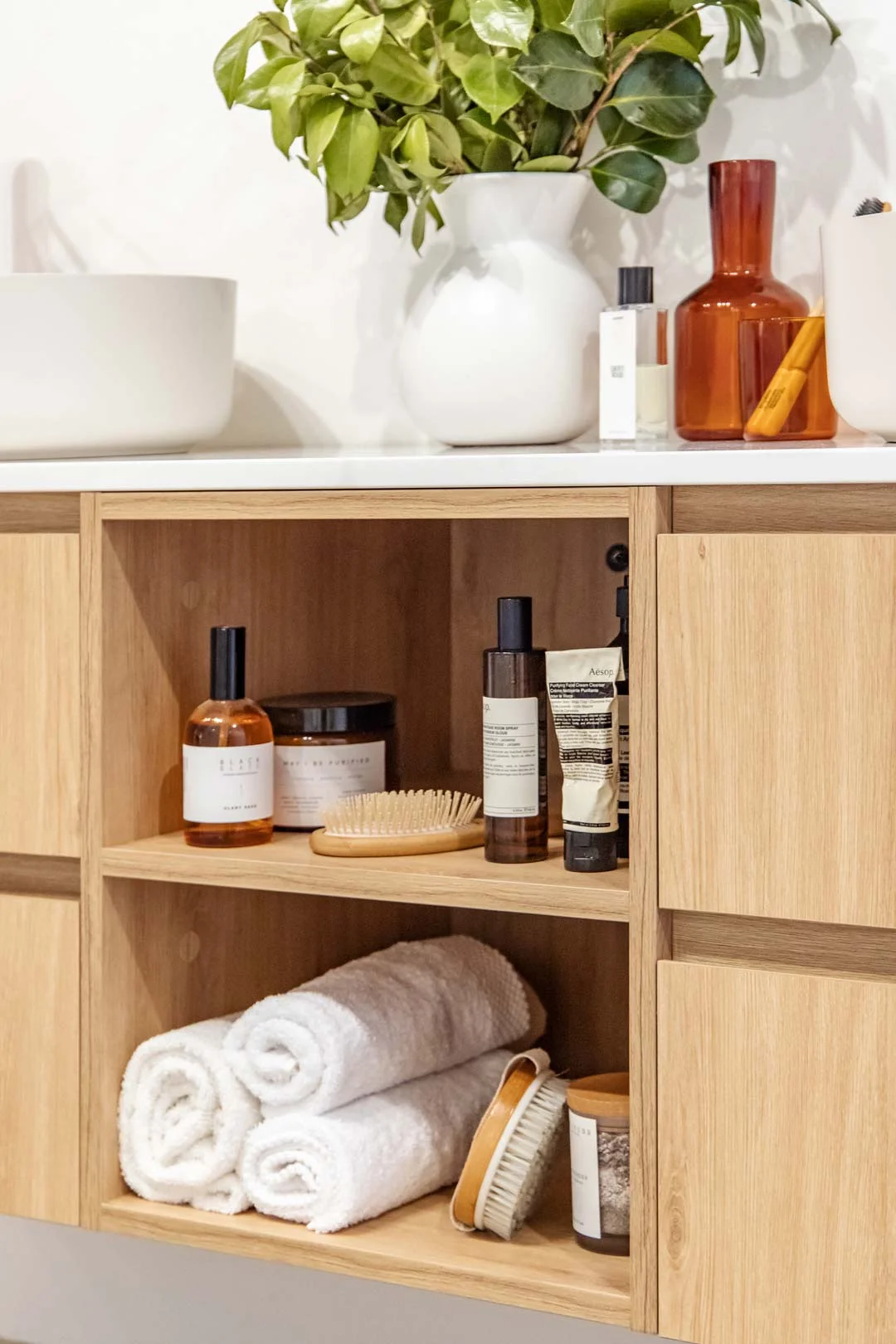 For bathroom vanities that feature open shelving, bulkier items or decorative pieces can be placed within the shelving to alleviate space within the drawers. You can utilise this space by stacking rolled towels uniformly within the shelf or complement a coastal bathroom style with woven baskets for storing toilet paper or toiletries.
Alternatively, if you want to make the most of unused space, consider open shelving on your walls — it's a practical and aesthetically pleasing way to display your products, much like cosmetic stores.
5. Towel Ladder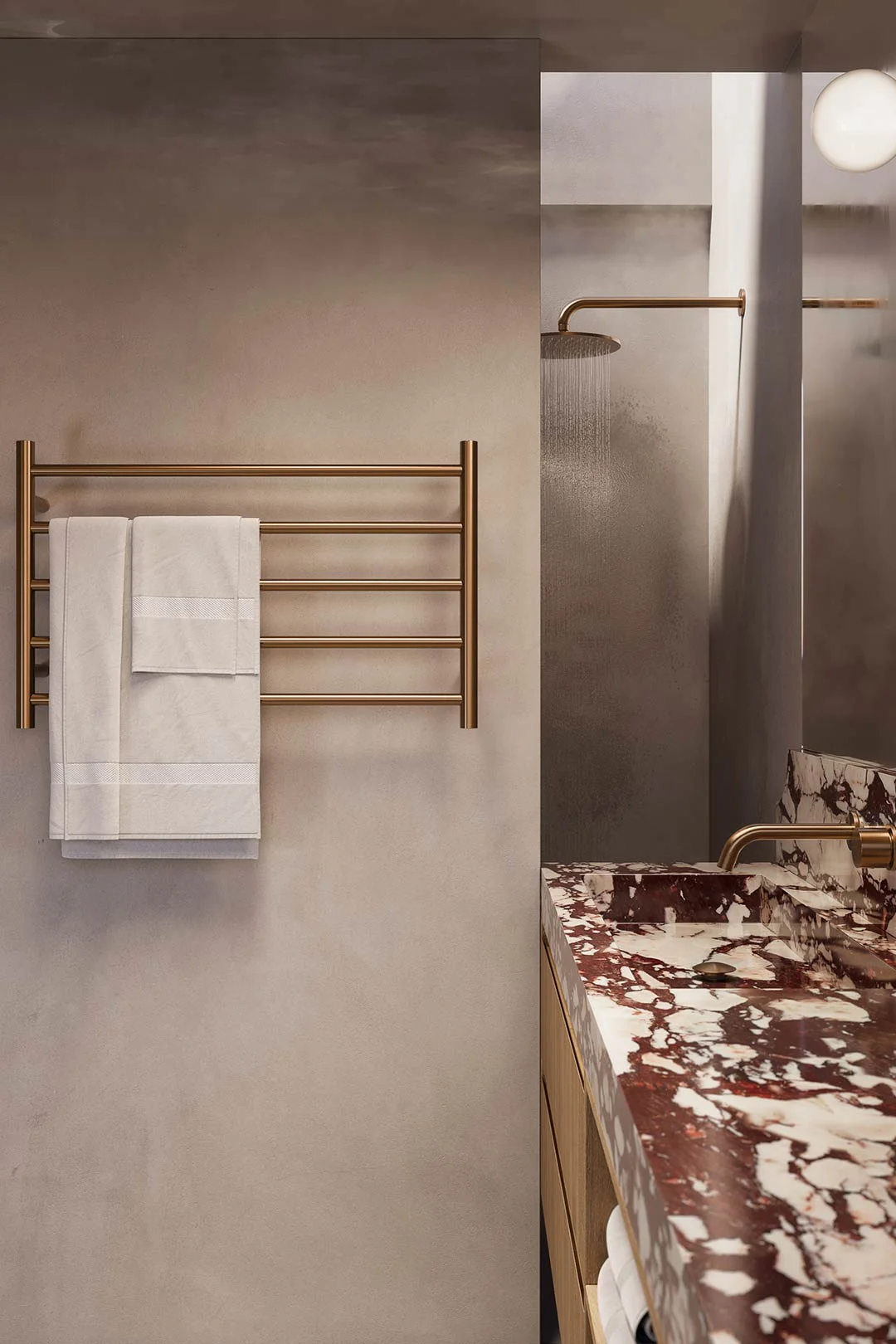 Towels can quickly take up room in linen cupboards or drawers — but where else do you store them? A timber ladder invites an aesthetic and functional solution for organising bath towels without wasting valuable space within cupboards.
Simply lean a ladder against your bathroom wall and hang your towels neatly from the rungs. This bathroom organisation idea is instantaneous, affordable, and a great use of awkward nooks.
For a more permanent solution, install a towel ladder or rail on your wall to hang up clean towels and hooks near the shower for towels you are currently using.
6. Countertop Organisation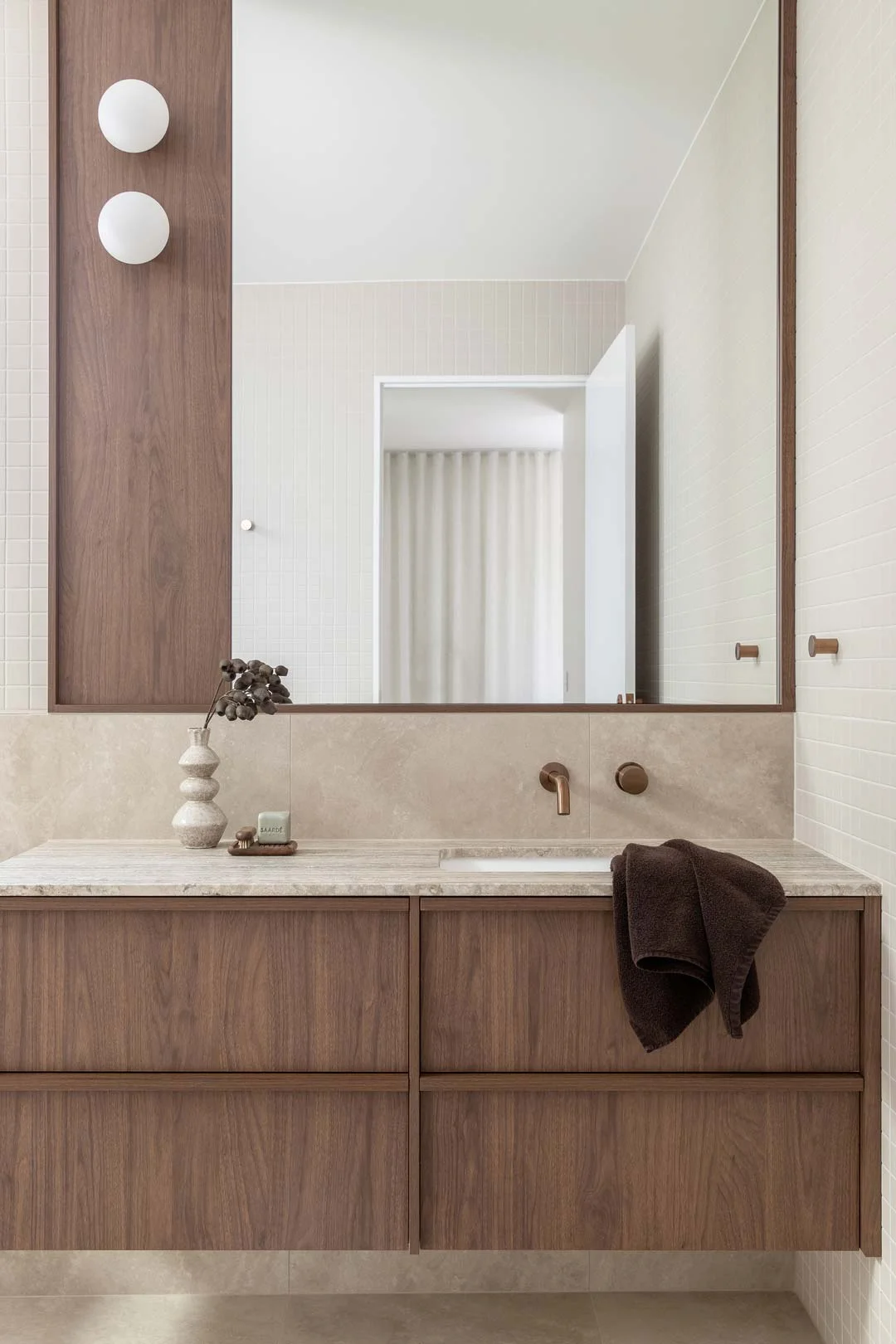 Arranging your countertop is the most rewarding part of organising your bathroom, as it can quickly alter the feel of your space. Take advantage of decorative jars for disposable items such as cotton tips, hair accessories, or makeup wipes. Clear glass jars have an undeniably timeless appeal and will allow you to view their contents for re-stocking purposes, whereas coloured blown-glass or hand-painted ceramics can act as a decorative element whilst hiding storage inside.
Consider a ceramic plate to keep hand soap and moisturiser bottles in place, or install them into the wall, such as with our Lira collection, to keep them off the vanity altogether. Decorative plates are also great for holding jewellery while bathing and keeping track of small items such as bobby pins and hair ties.
For a non-permanent solution that is ideal for renters, consider placing a Lazy Susan designed specifically for holding cosmetics on top of your vanity. Just ensure to keep in mind the same principles stated for the shelves — only display what you need to keep it clean and organised.
When renovating your bathroom or building your new home, always consider your bathroom drawer organisation and vanity storage. Be aware of how many drawers and shelves you will need to meet your storage needs, both now and as your household potentially grows in the years to come.
Need some ideas for above the vanity? Here's all you need to know about the The Pros and Cons of Above-Counter Basins.