The Great Debate: Undermount vs Overmount Sinks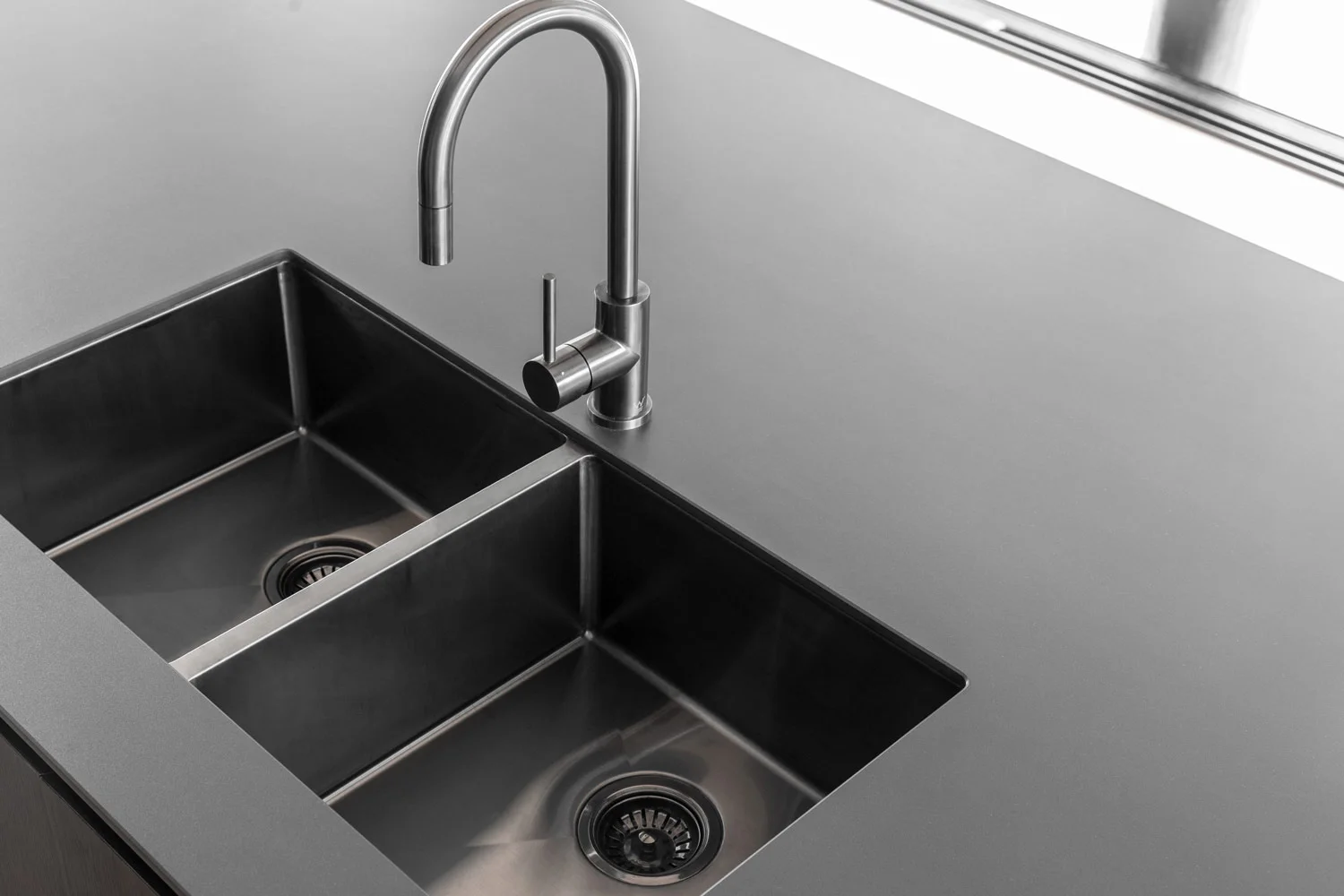 The debate for many new builds and renovations is whether to go with an undermount or overmount sink, particularly within your kitchen and laundry space. While the variances between the two configurations are minor, these distinctions could be the difference between the perfect fit and a long-running headache.
But first, to avoid any confusion, let's clarify exactly what each sink is.
What Is An Undermount Sink?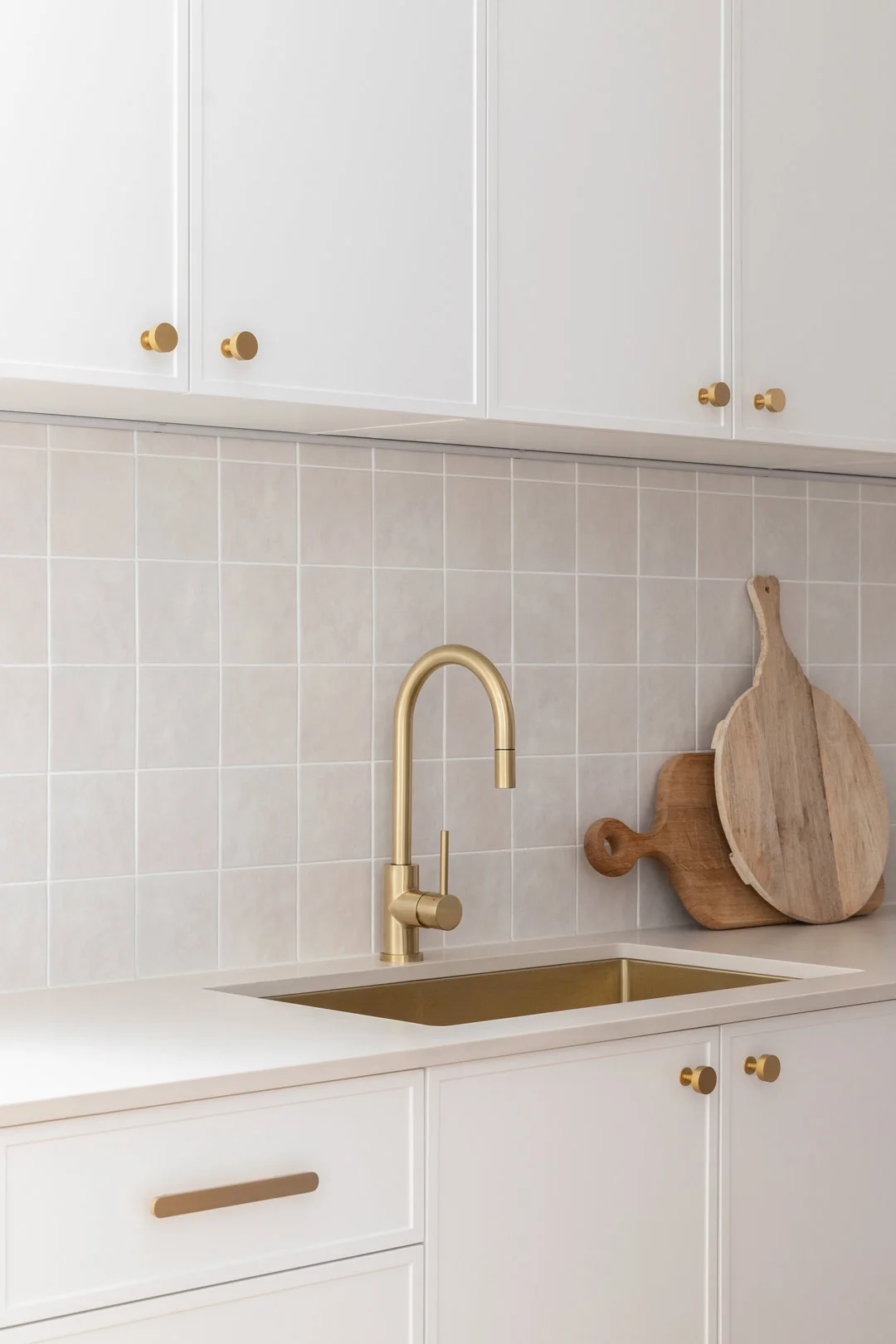 Undermount sinks — commonly referred to as 'drop-in' or 'inset' — are installed underneath the bench, with no exposed lip, allowing for a seamless transition from the countertop into the basin. They are generally attached to the underside of the bench-top by brackets or an adhesive and are widely popular due to their minimalist appearance.
What Is An Overmount Sink?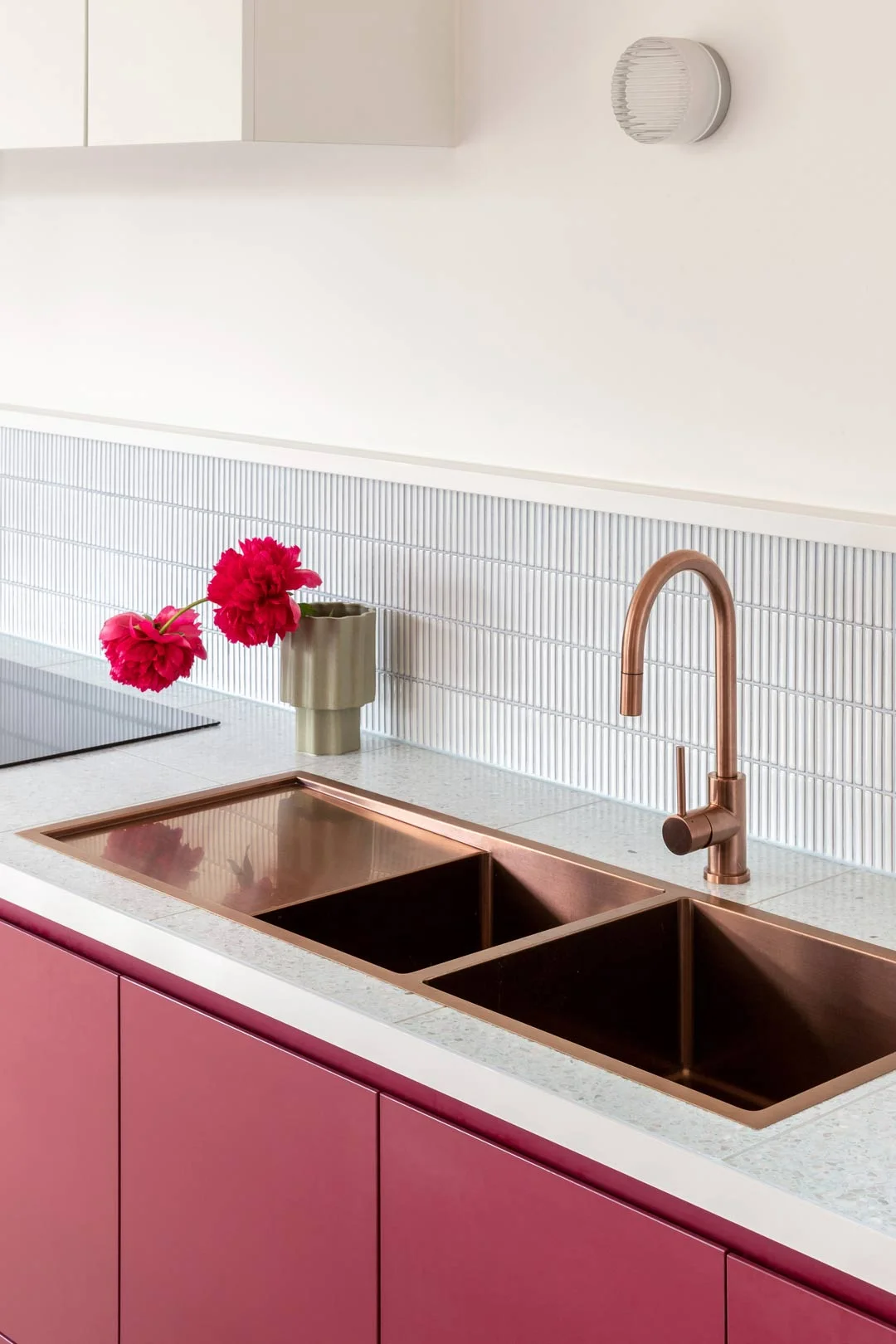 An overmount sink, commonly called a top-mount sink, is installed into a cutout or hole made within a surface. The lip or rim of the sink extends beyond the cutout and rests on top of the vanity or bench, with the weight of the sink fully supported by the countertop itself. Installing an overmount sink is relatively straightforward; the rim is sealed to the countertop with caulk or adhesive to create a watertight seal, and the plumbing connections are then attached to the sink as usual.
Undermount vs Overmount Sink: Which Option Is Best?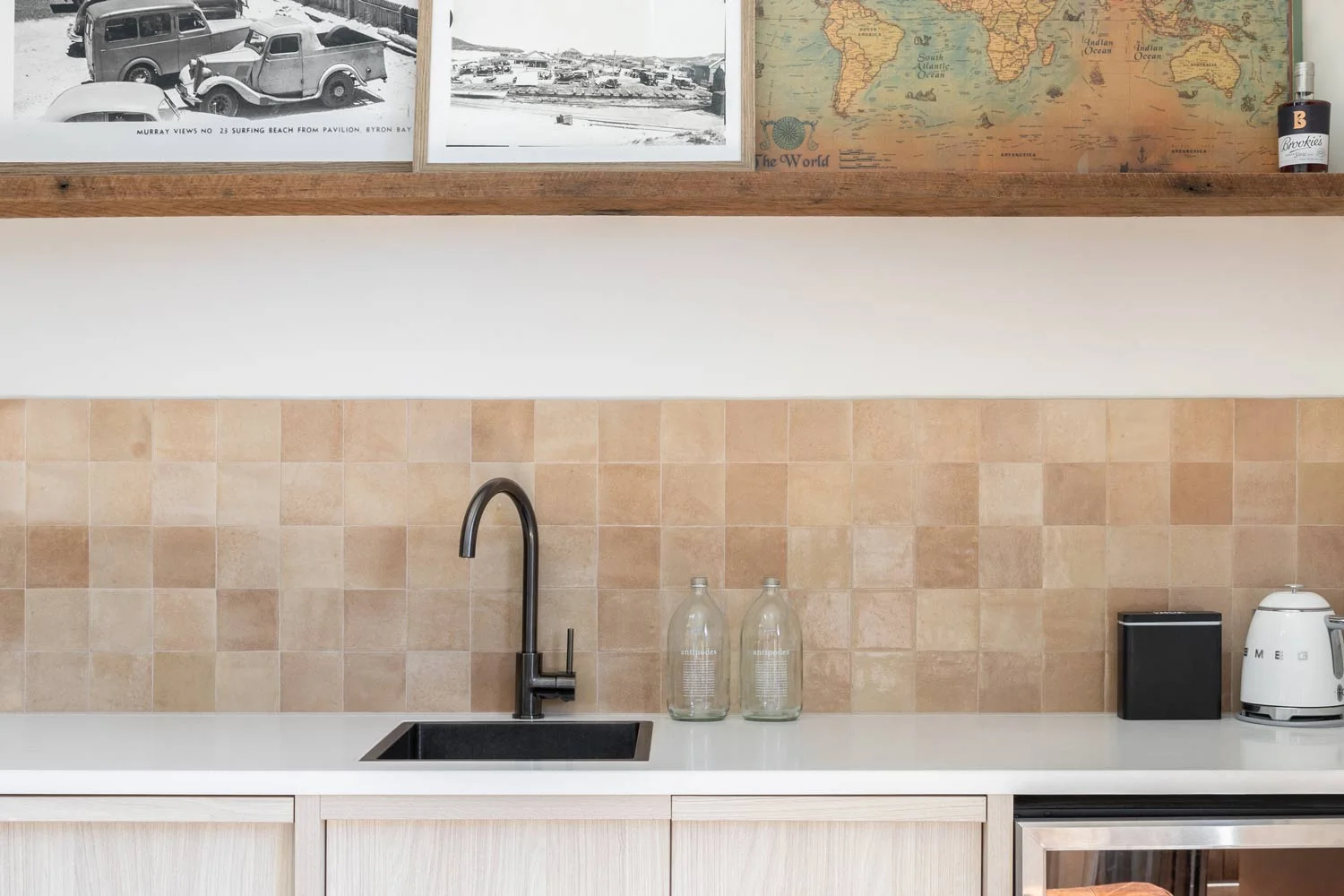 When deciding whether to go with an overmount or undermount sink, focus first on what you need the sink for and consider your lifestyle.
Some helpful points to consider include:
– Cost
– Cleanliness
– Durability
– Space
– Style
Cost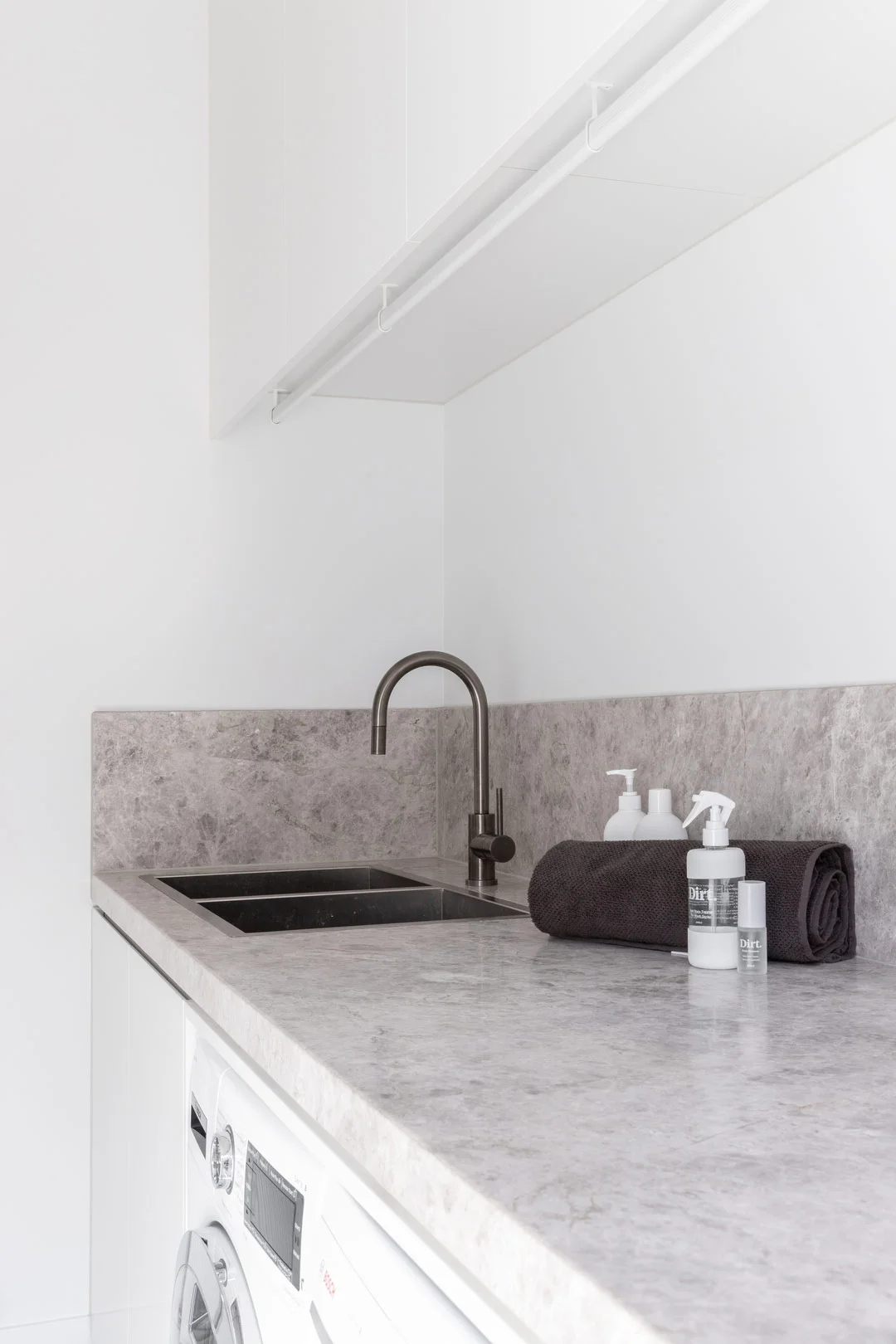 Winner: Overmount
When it comes to interior design, miscalculating expenses can make or break a project, and sinks are not immune to the woes of reno's-gone-wrong. For a cost-effective option, we recommend an overmount sink and here's why:
Firstly, the installation process for undermount sinks involves securely connecting the sink to the cut-out countertop, which can be time-consuming and will involve a professional installer. An overmount sink simply needs to rest on top of a countertop and does not need any extra brackets for support — albeit you may still need a professional for plumbing purposes.
Additionally, overmount sinks don't require specific installation materials, whereas undermount sinks are typically paired with solid surface countertops, such as granite or quartz, to withstand the sink's weight. The initial price of these materials and any additional costs for specialised cutting can quickly equate to a hefty bill; however, sourcing pre-cut or second-hand surfaces may help reduce these expenses.
Finally, installing beneath the countertop means that undermount sinks can be more challenging to access if any repair issues arise or you wish to change your sink to a different option. In contrast, overmount sinks are a relatively risk-free option as they are much easier to remove and replace if necessary, providing peace of mind for future maintenance costs or renovations.
Cleanliness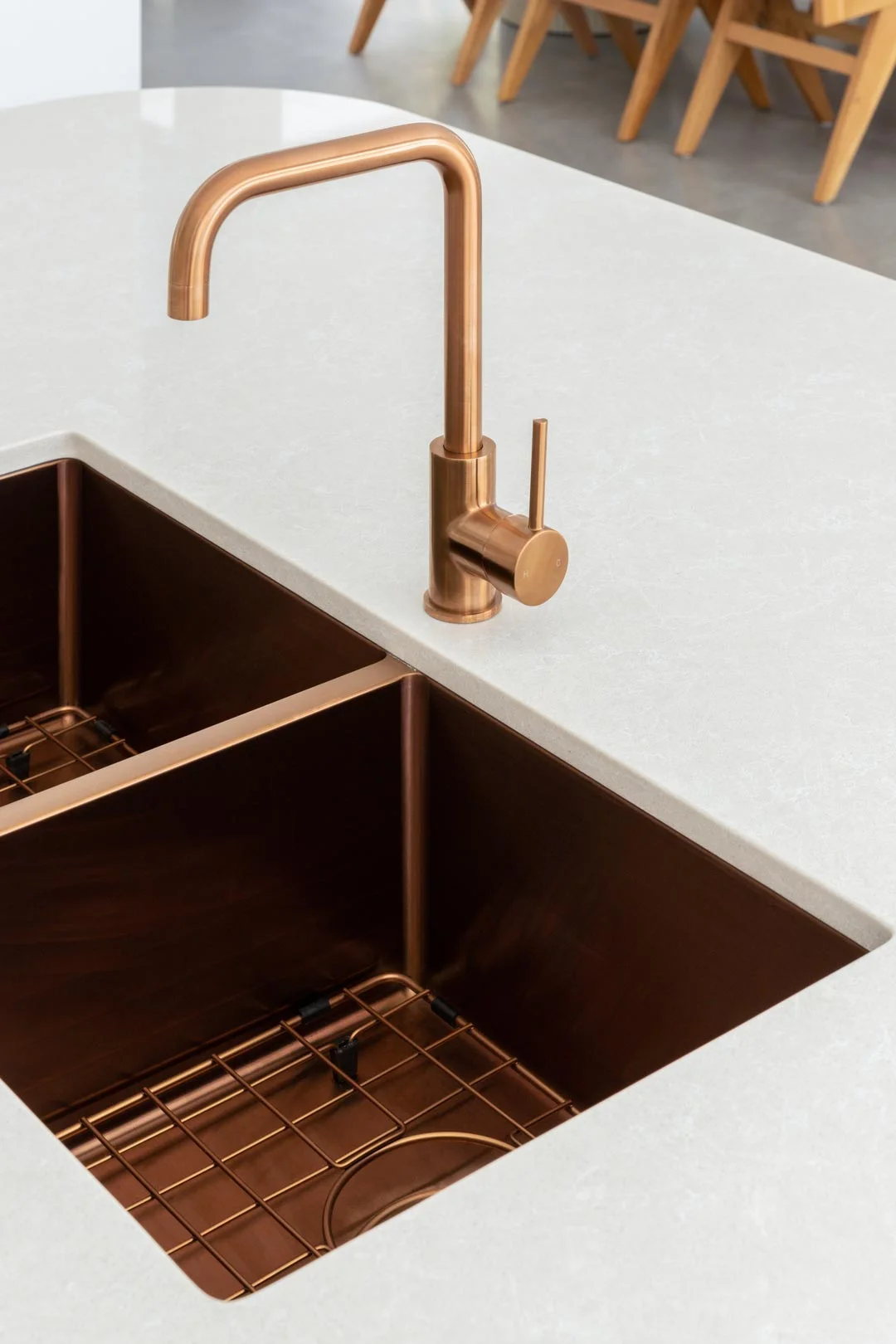 Winner: Undermount
Regarding cleanliness, both sinks have their advantages and disadvantages; however, overall, undermount sinks are the easiest to keep clean.
As overmount sinks have raised edges, food and grime can easily get caught in the seals when wiping down the surrounding bench. In contrast, undermount sinks are seamlessly integrated into the benchtop, making cleaning the sink and the surrounding surfaces much easier as there is no raised lip to navigate.
However, just as an overmount's exposed rims may require more attention to prevent the buildup of grime or mildew, an undermount sink's 'hidden' seals and connections will also need periodic maintenance to ensure that there is no moisture damage, which has the potential to warp the countertop material.
Durability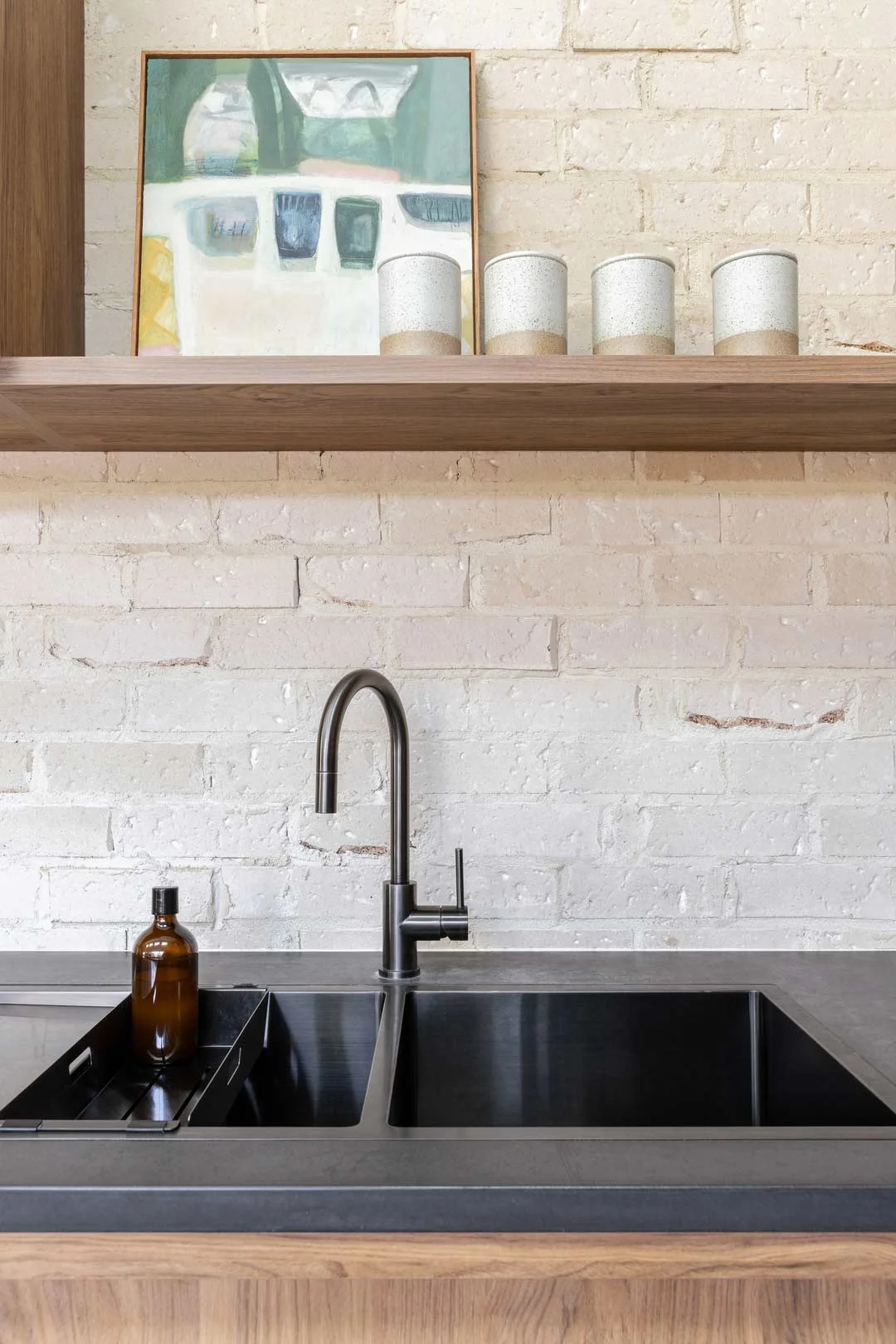 Winner: Overmount
As we stated previously, when installing an undermount sink, the benchtop must be made of durable materials, such as quartz, granite, or marble, to ensure that it can support the weight of the sink's installation. While these materials are hardwearing, they can be more susceptible to cracking or chipping if subjected to significant impact or stress. Since an undermount sink is installed beneath the countertop, any force or pressure applied to the countertop's exposed corners can potentially lead to damage. The lip of an overmount sink protects this issue from occurring, making it a more suitable option for those concerned about fragility.
If you're opting for an overmount kitchen sink, consider an extended lip or a draining tray, such as our Ontario Double Sink, for extra bench protection. These sinks help free the area from excess water and protect your counters from drying racks that can potentially scratch your countertop.
Space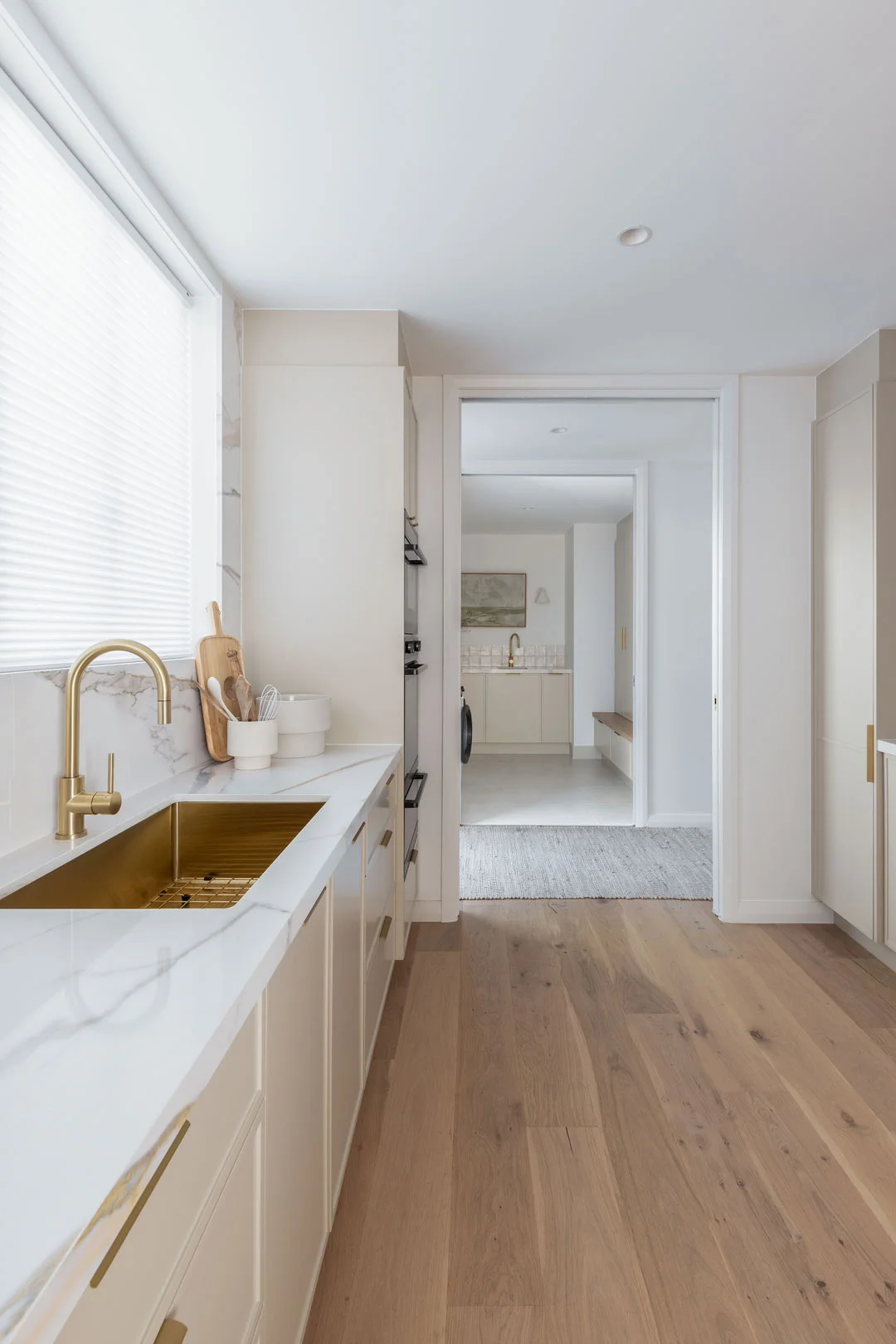 Winner: Undermount
For those looking to capitalise on space, undermount sinks are your best bet. Although both options require room underneath the bench for the basin and plumbing, installing an undermount sink within the cut-out allows for full use of the surrounding countertop. The space saved with undermount sinks also allows for design flexibility with tapware. However, if you're strapped for counter space, and the option is available, install a wall-mounted tap and mixer for a stylish, space-saving solution.
For more information and design inspo, explore our complete range of laundry and kitchen tapware styles here.
Style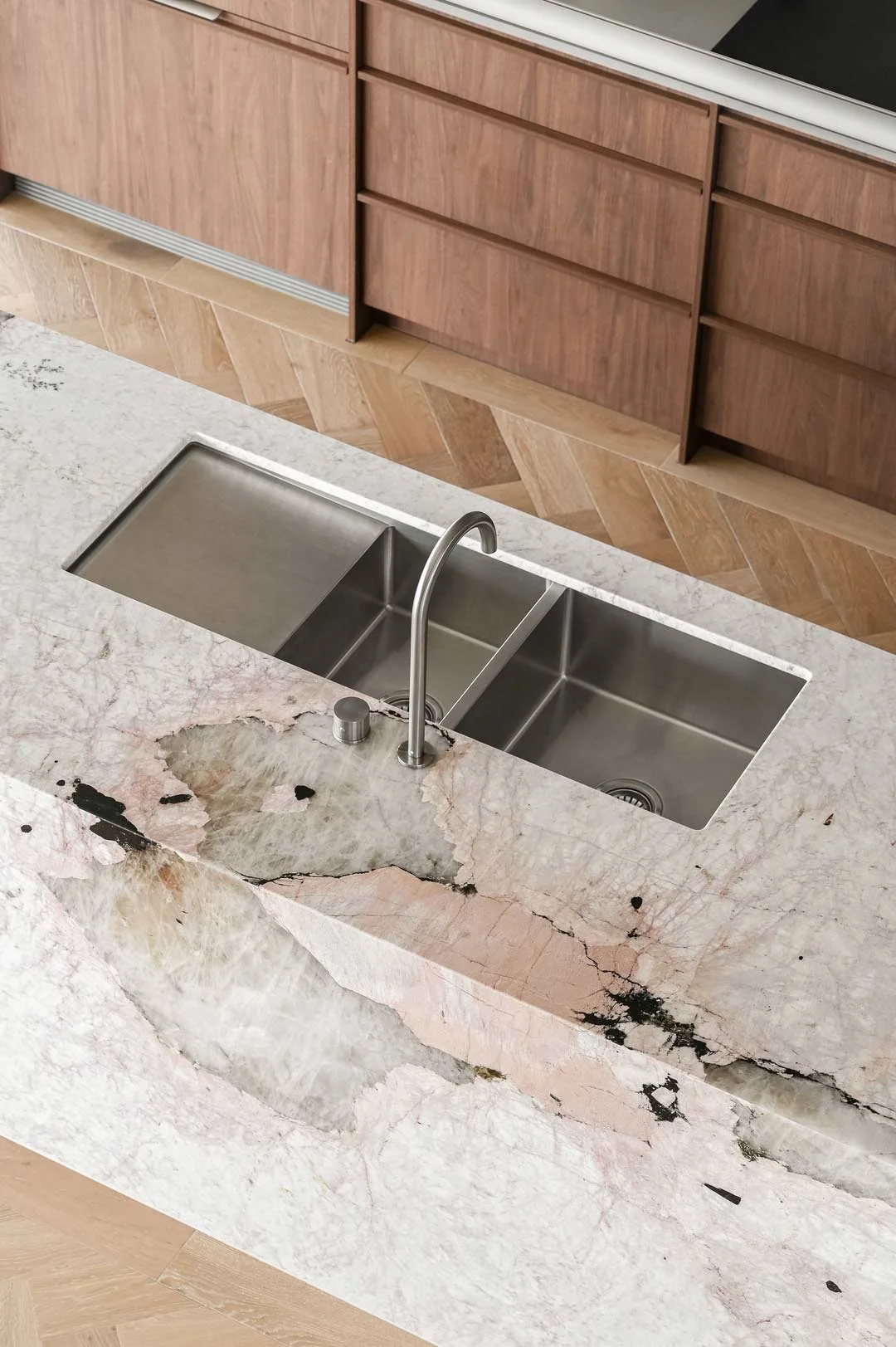 After choosing whether to go with an overmount or undermount sink for your kitchen or laundry, the next task lies: what style? From practical deep kitchen sinks to round and rectangle sinks, the options can feel endless.
When deciding what style to go for, consider whether or not you're after a single or double-basin sink. Single basin sinks offer simplicity, whereas double sinks are a great option for households who need flexibility. Next, consider what material you'd prefer, with popular choices including stainless steel, ceramic, or granite.
Thirdly, take into account the preferred size of your sink — this will ultimately depend on your lifestyle needs and available space. Kitchen and laundry sinks range from a small square, great for a butler's pantry, to a large, deep farmhouse style.
And, the final yet most exciting decision, consider the finish of your sink. Contrasting your sink to your scheme can add distinction and depth, whereas a complementary or matching finish can promote a calming cohesion to your space.
At ABI Interiors, we have a range of signature finishes for our kitchen and laundry sinks, including brushed brass, brushed copper, brushed gunmetal, and stainless steel, as well as options for granite in both white and black.
Need Help With Our Sink Range?
The debate of undermount vs overmount sinks can feel daunting, but it doesn't have to be. Following the steps outlined above can simplify the process and ensure a hassle-free experience during your construction or renovation project.
If you need further guidance on our wide range of sinks, styles and finishes, book a complimentary design consultation with one of our friendly staff either in our showroom or online — they'll gladly walk you through our extensive selection and answer any of your budding questions.

Need a sink for your bathroom? Check out The Pros and Cons of Above Counter Basins.