The Benefits of a Magnetic Knife Holder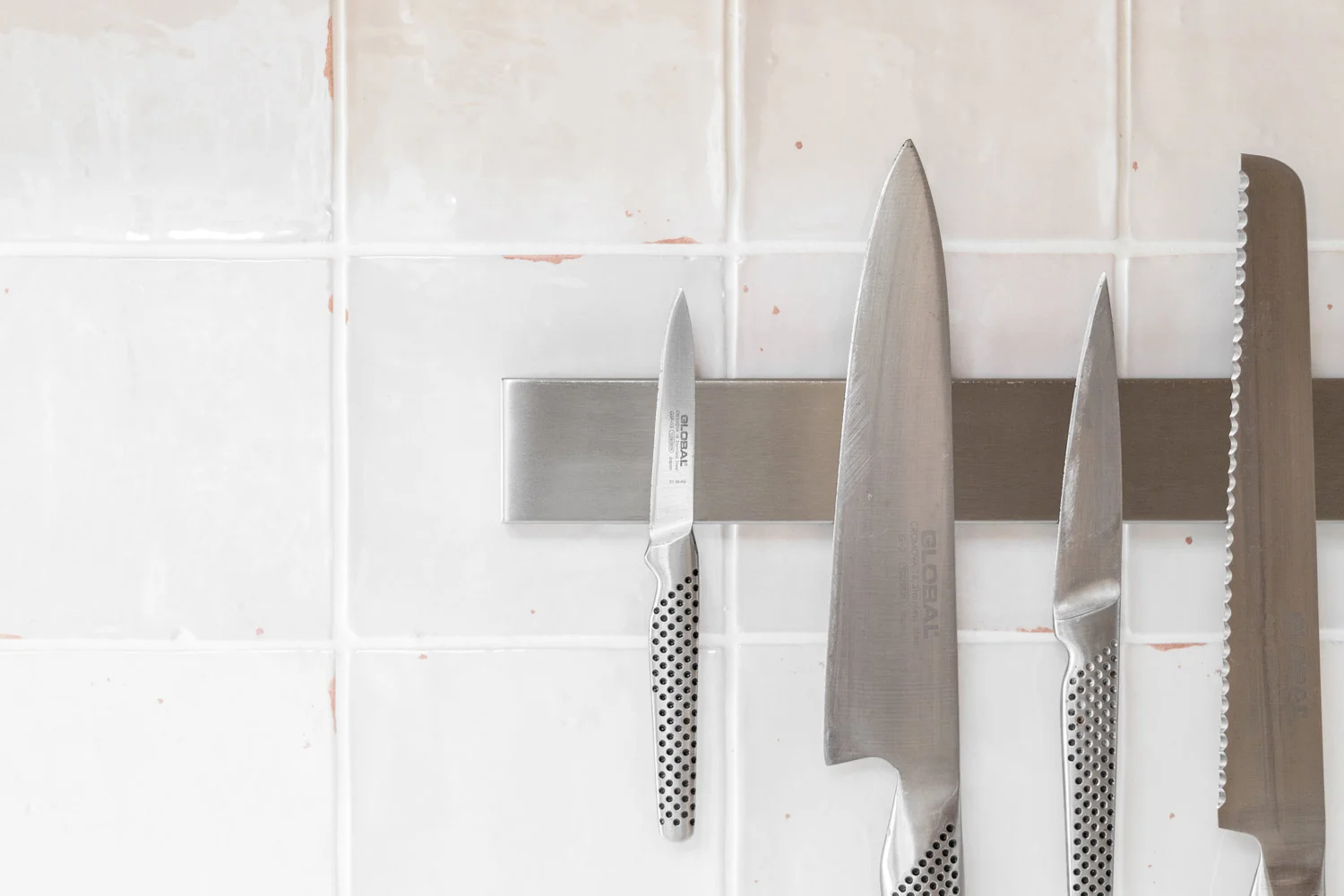 It's one of the contemporary kitchen conundrums — do you stick with tradition and purchase a trusty, time-honoured wooden knife block or modernise with a magnetic knife holder?

We consider the practical, functional, and styling possibilities of magnetic strips, along with addressing some often pondered questions, so you can confidently decide whether this fixture will instil confidence in your kitchen.
Consider the Practical Benefits of a Knife Block vs a Magnetic Strip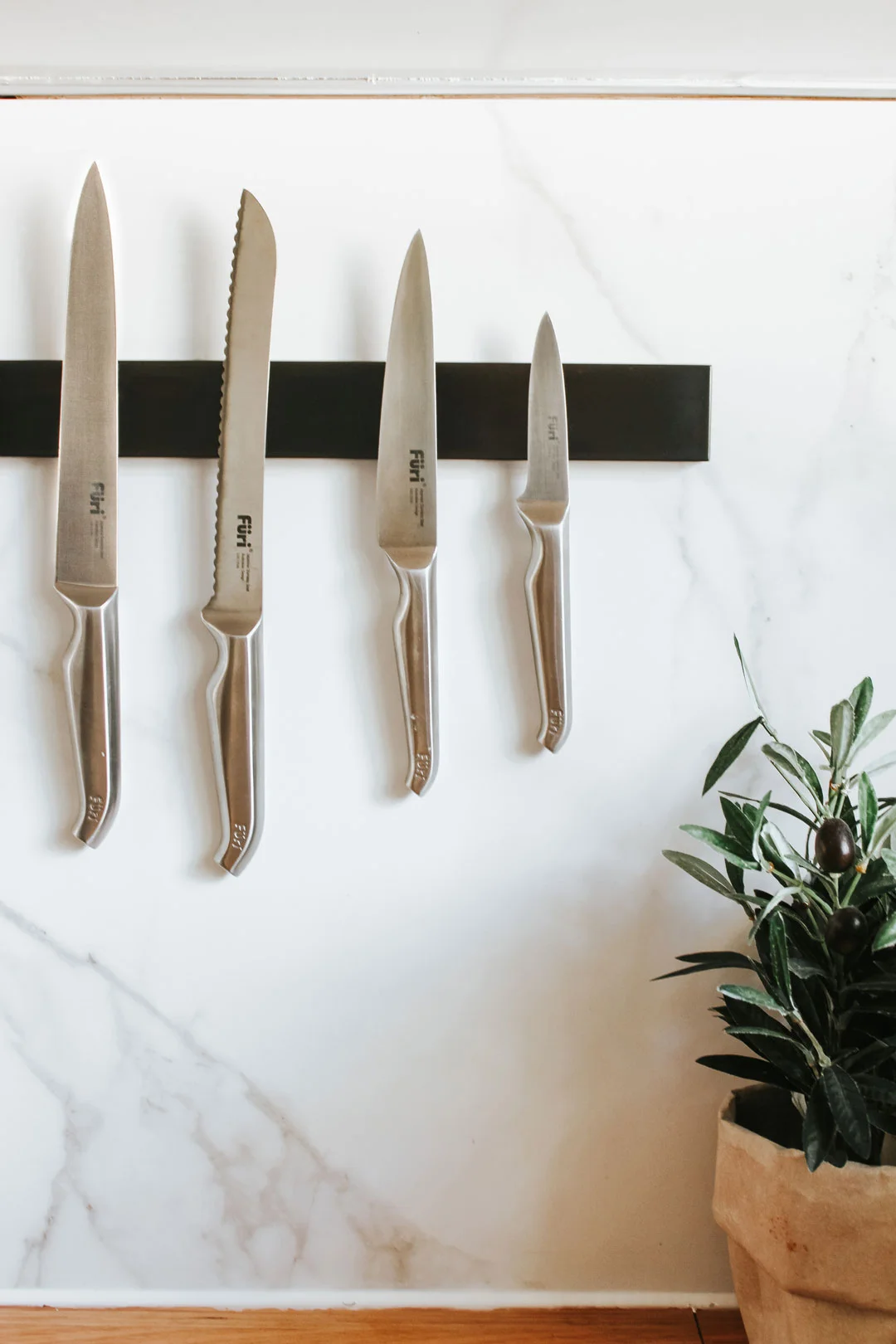 Providing a place to store your entire knife set within easy reach, magnetic knife holders offer a hygienic alternative to a conventional wooden knife block. A magnetic strip for knives also frees up precious kitchen bench space that would otherwise be taken up by placing a hefty knife block.

As opposed to knife blocks, magnetic knife holders help to keep knives sharp and stable by preventing contact with the blade. Knife magnetic strips are also easier to clean and more hygienic as they inhibit dust, germs, and household grime. Moreover, they ensure quicker drying time as the knives are exposed to the air.
The Styling Benefits of Magnetic Strips for Knives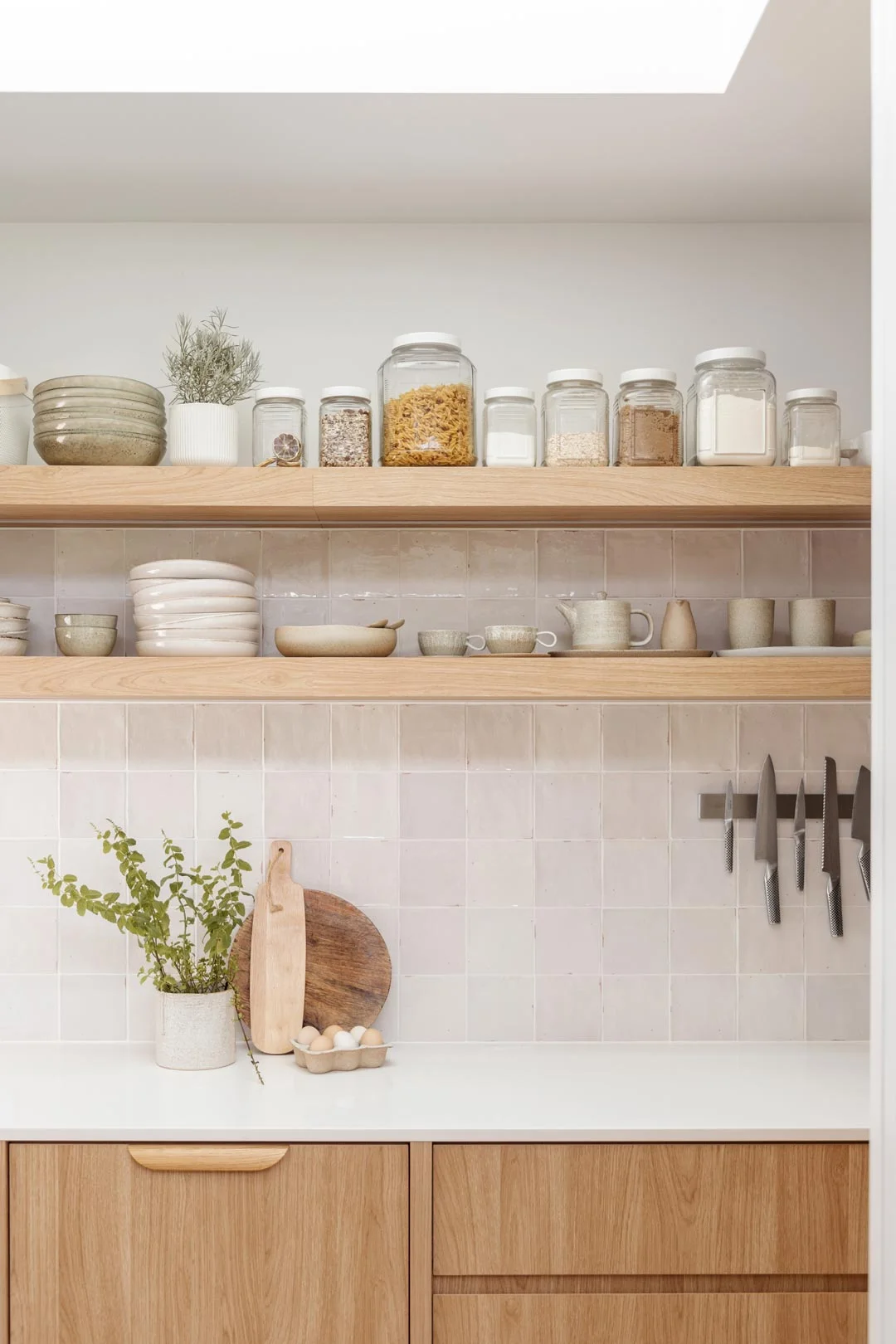 Due to their minimalistic appearance, knife magnetic strips also have an aesthetic advantage. In contrast, the visibility of your knife set enables you to easily extract the correct knife without having to memorise its position as you would with the slot of a knife block.

Their versatility means you can easily place other metallic utensils onto your magnetic knife holder if required. Magnetic knife holders are also convenient space savers that can be mounted practically anywhere in the kitchen.

As aesthetically pleasing fixtures in the kitchen, magnetic knife holders can be seamlessly incorporated into your space due to their minimal design. They are also usually available in several colours to suit your style. For instance, we range magnetic knife holders in four finishes, including brushed brass, brushed copper, brushed gunmetal, and stainless steel.
Safety with Magnetic Strips for Knives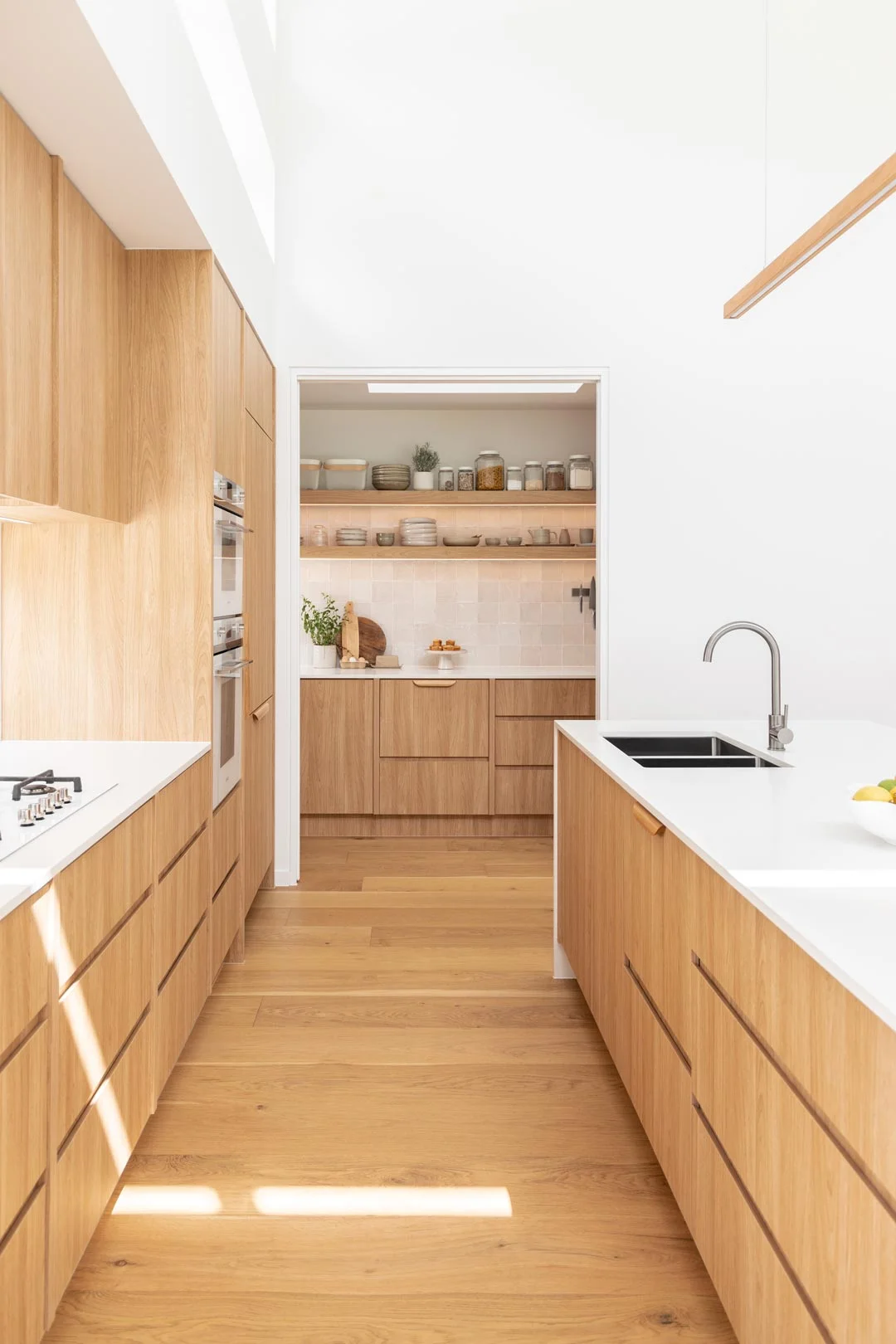 As a safety measure, we recommend installing your magnetic knife holder above the stove or counter in a place that isn't easily accessible to children. Please ensure your knives point upwards, with the handles facing down, for easy access and to prevent injury. The blades should be evenly spread, roughly an inch apart, across the magnetic knife strip for a tidy appearance.
Common Questions Concerning Magnetic Strips for Knives: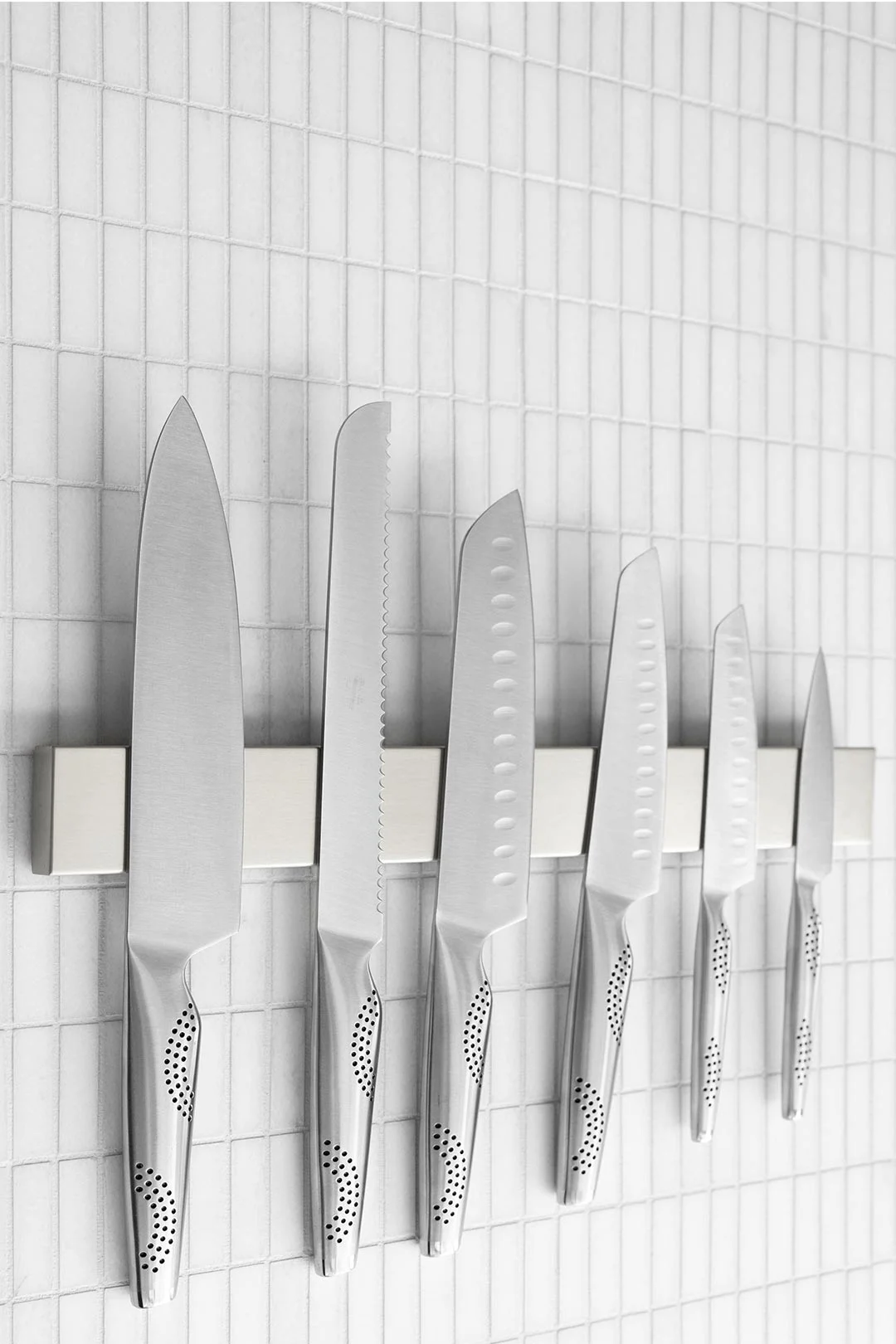 How hygienic are magnetic knife strips?

Magnetic knife strips are a more hygienic method for storing your utensils than traditional house knife blocks, which often accumulate dust and debris.

Can the knives fall off the magnetic strip?

Rest assured, due to the 304 stainless steel construction and heavy-duty magnetic structure of our knife holders, knives are held tightly into position, which helps prevent the risk of dropping off.

What considerations should I look for in a magnetic knife holder?

When looking to purchase a magnetic knife strip, you should consider the following factors:

- Magnetic strength
- Construction material and durability
- Ease of installation
- Aesthetic appeal
Assistance with Magnetic Knife Strips and Knife Racks