5 Trending Colours of the 2023 Festive Colour Palette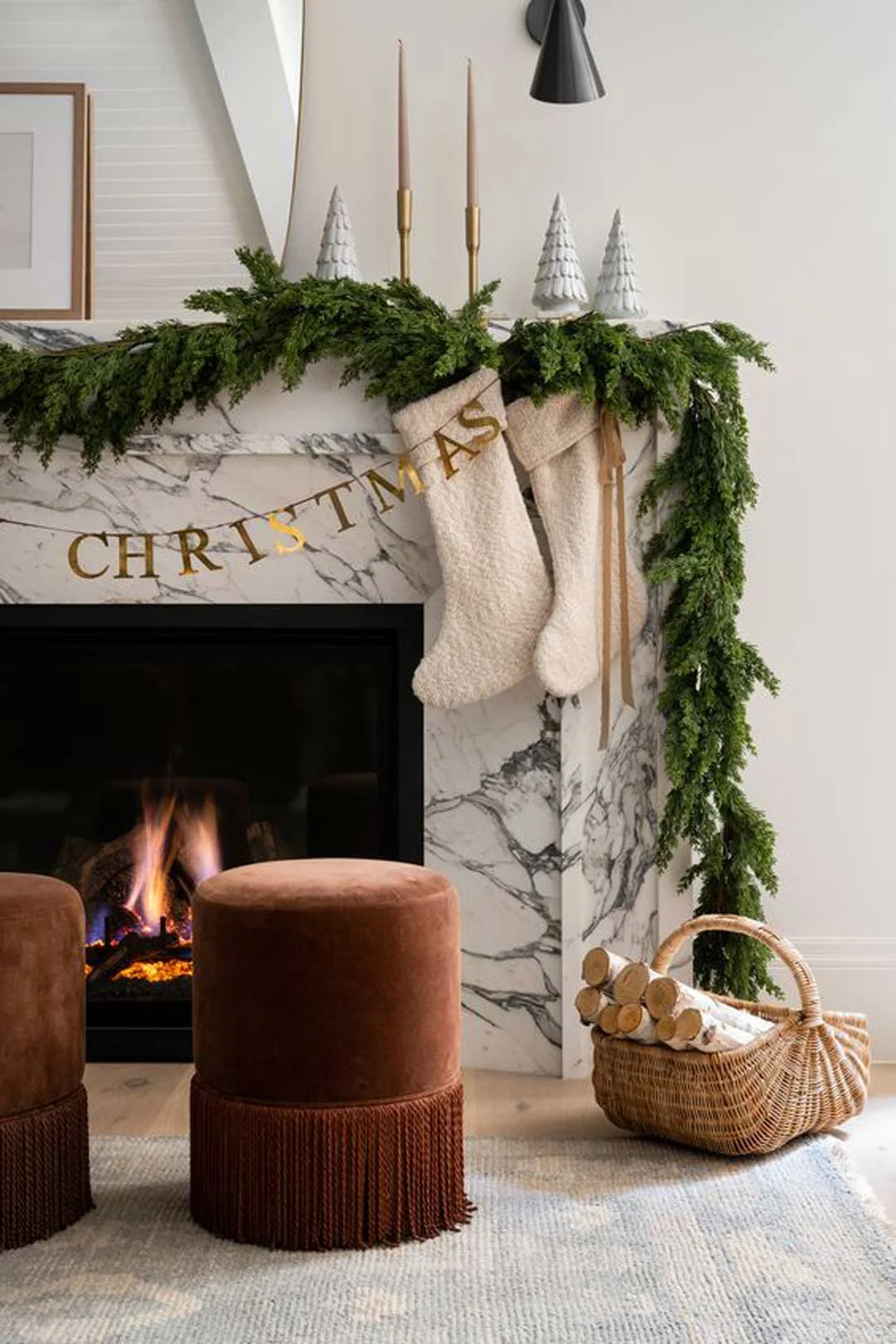 And just like that, the holidays are upon us again and sprucing up the home for Christmas is the first task on the festive agenda. To prepare your home and set the stage for the season of get-togethers, here are the top five colours of the season for 2023, inspired by runways and interior houses across the globe.
What are the Christmas Colours for 2023?
1. Fiery Red and Burgundy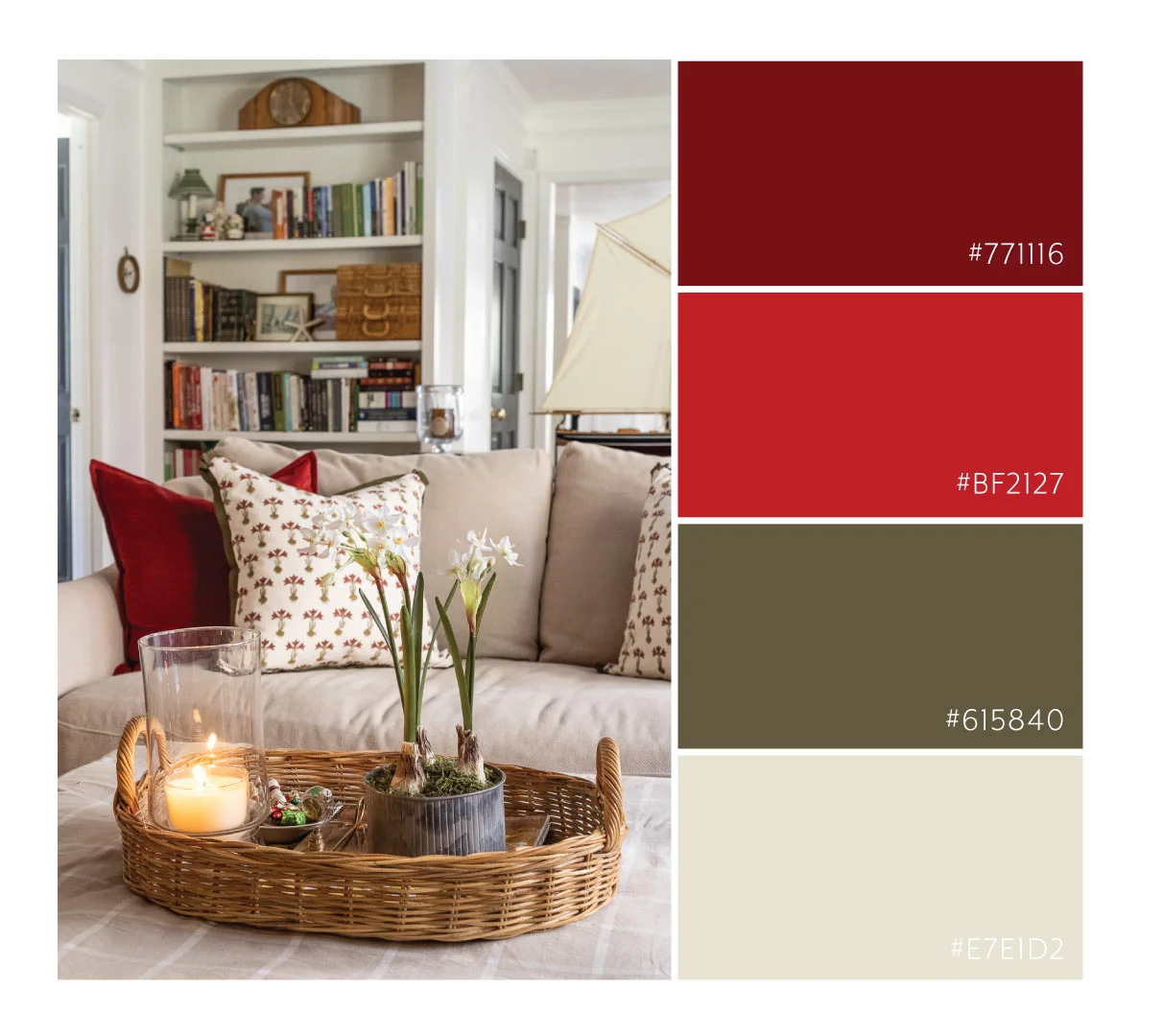 While it may be no surprise, red is this Christmas' colour of choice. Whether you're experiencing summer in the southern hemisphere or winter in the north, shades of red are tackling the seasonal divide, being prominent colour trends for both the winter and summer colour palettes across the globe.
In fact, New York, Paris, and London fashion weeks have all prominently showcased the prevalence of red in each seasonal colour palette, naturally influencing the realm of interior design thereafter.
However, this season's reds include a robust, fiery red with orange undertones and, at the other end of the spectrum, a deep, wine-like burgundy, departing from the traditional Christmas red famous during the holidays.
To deviate from the traditional red decor pieces, introduce fiery red or deep burgundy this Christmas in your textiles, such as with a checkerboard throw or with red-blown glass candle holders amidst your tablescape.
2. Pinks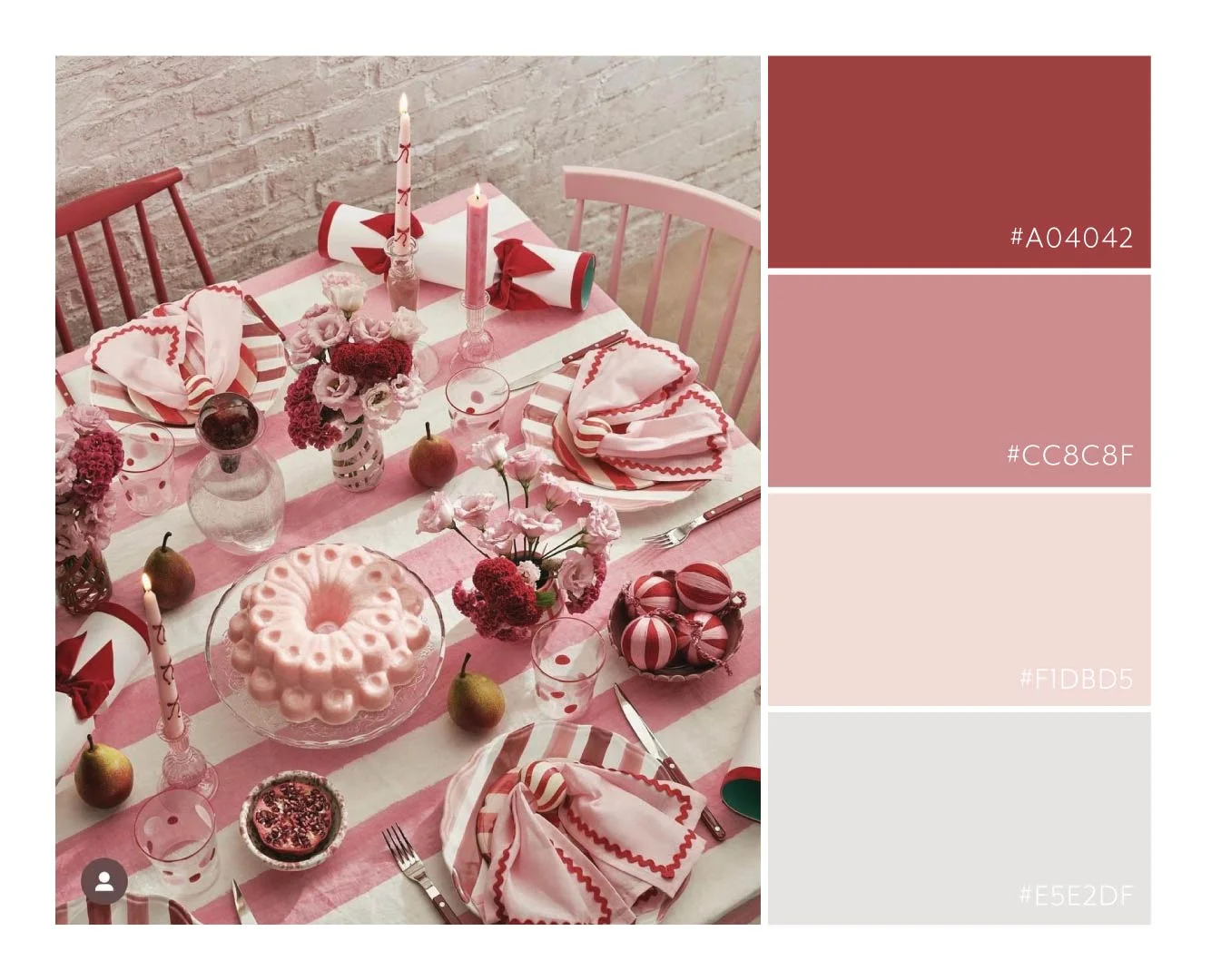 Bloomcore continues its rein, maintaining its presence alongside the seasonal reds for a monochromatic holiday scheme. Whether it's a gentle, pastel pink or a subdued blush tone, designers, such as Verscae, are opting for soft, muted pinks this season thanks to its contrast to the traditional colour palettes.
A great way to introduce pink to your holiday scheme is by, as mentioned before, blending various shades of pink and red for a monochromatic Christmas colour palette, such as through pink linen tablecloths or scalloped placemats to further enhance your table setting.
3. Shades of Blue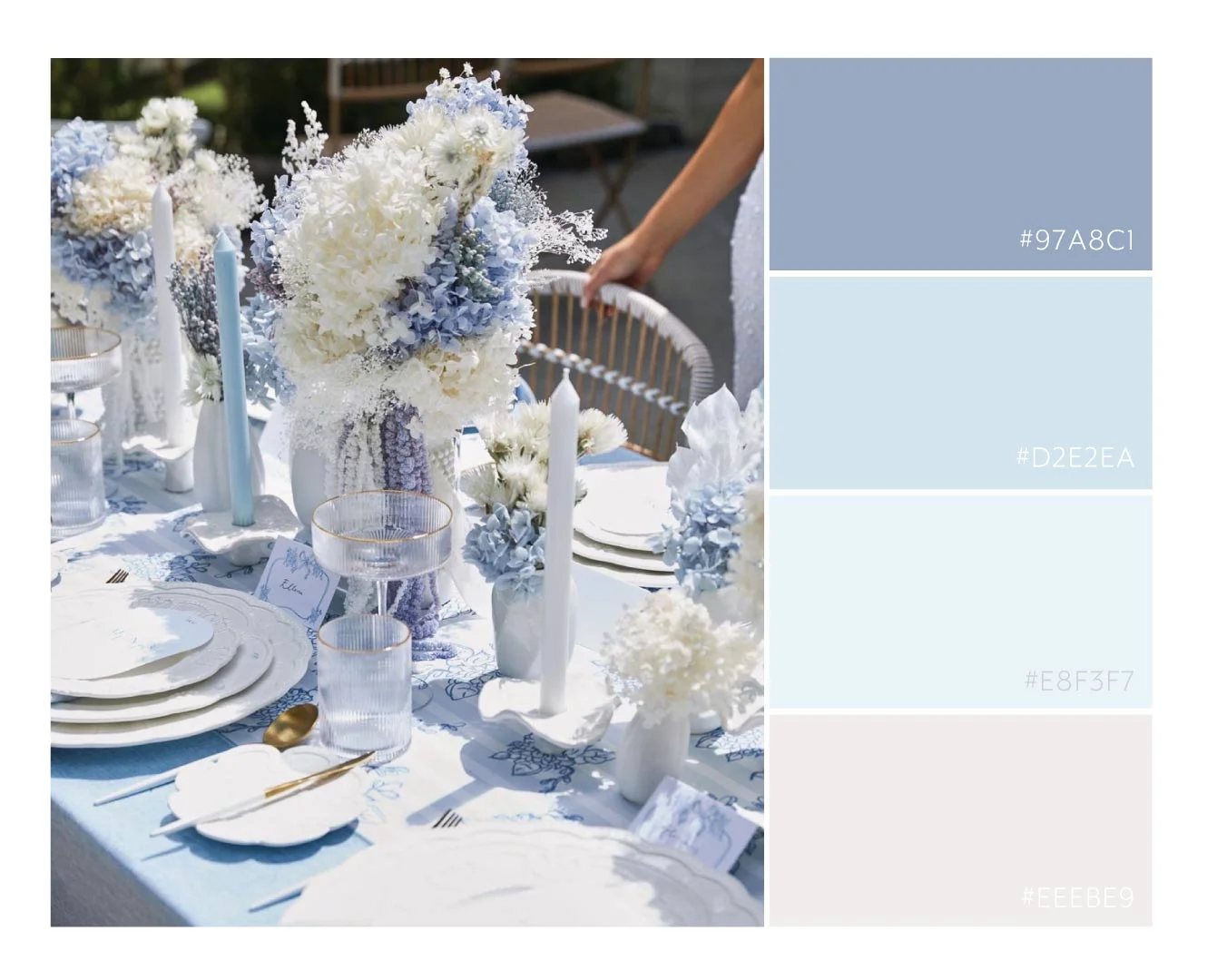 A 'blue Christmas' isn't just a nod to one of the year's box-office hits. In fact, for many living along the coastline, particularly in Australia, adopting a blue scheme for Christmas is a popular choice as it seamlessly integrates with their usual light summer colour palette.
However, this year's colour choice deviates from coastal tendencies, focusing more on ethereal hues, encompassing shades of silvery blues, like Lacecap Hydrangea. So, instead of any coastal paraphernalia, opt for icy blue baubles or periwinkle blue tapered candles to evoke a wintry ambience no matter the weather outside.
4. Black on Black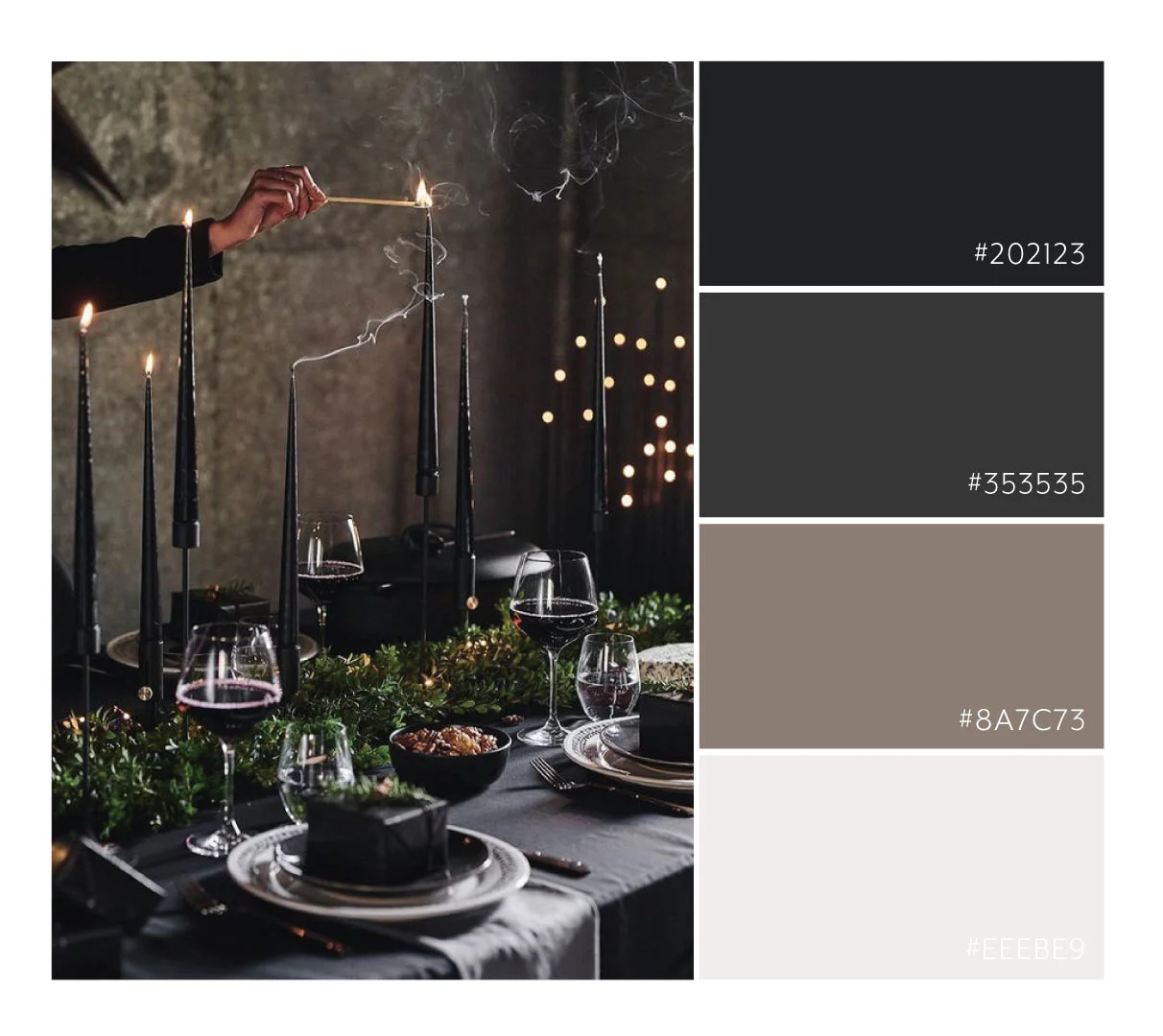 Black is the new black (pun intended) for Christmas interiors this year, as the darkest shade takes on another holiday in its stride.
Combining various black tones, like gunmetal, charcoal, and midnight black, can evoke a more brutalist aesthetic or introduce an element of depth and sophistication to the typically vibrant, festive scene.
To create a black-themed Christmas setting, start with a black tree adorned with black and silver decorations. You can also hang black picture frames featuring wintry scenes for a gothic Christmas display style.
Alternatively, for a sophisticated and traditional feel, consider incorporating matte black plates and cutlery, complemented by crystal vases and candleholders, to achieve a party colour palette reminiscent of Tim Burton's 'The Nightmare Before Chrismas' — one that can also transition into new year entertaining easily.
5. Jewel Tones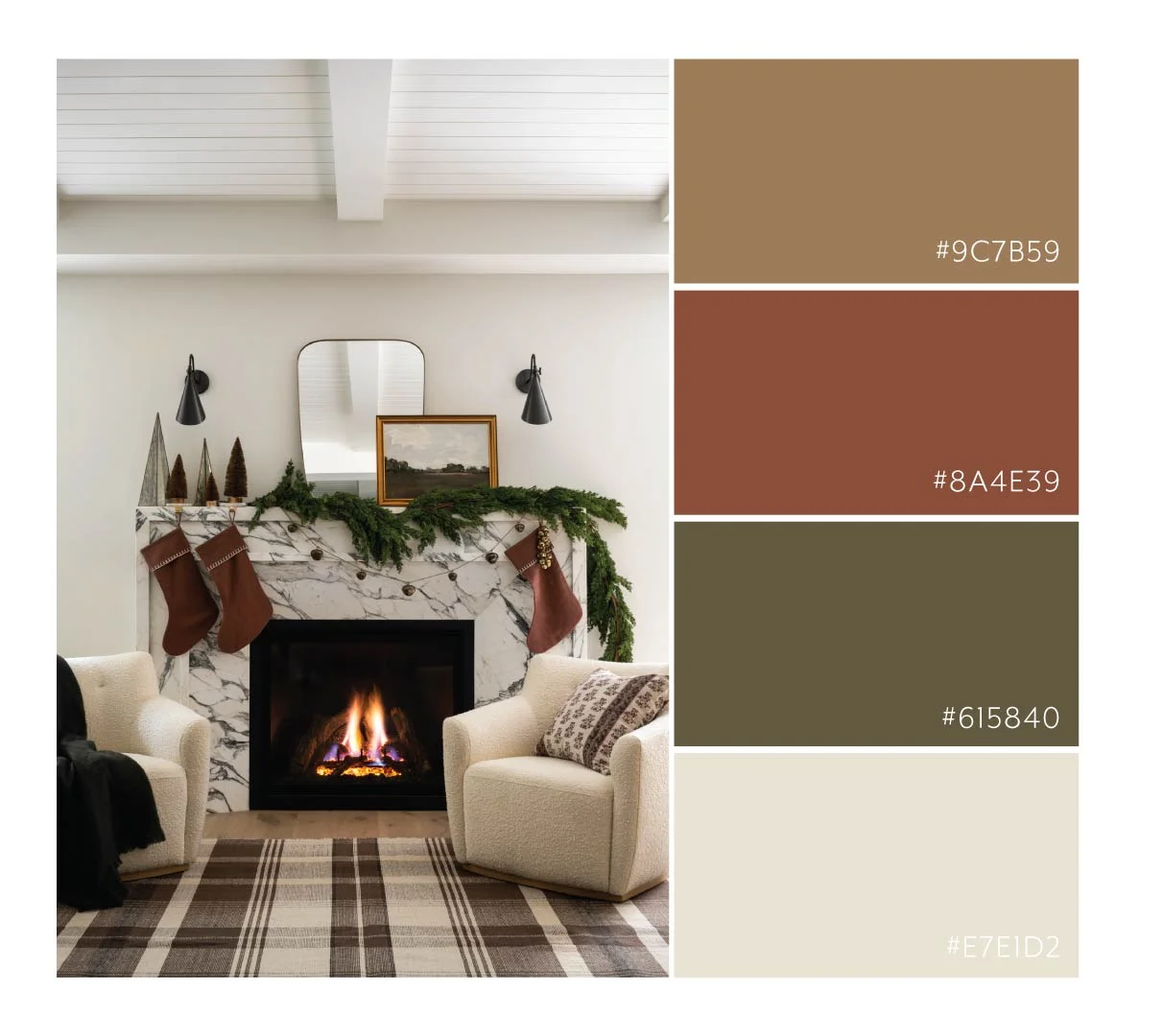 Of course, the allure of Christmas would only be complete with the enduring richness of jewel tones.
Infusing your Christmas décor with rich ruby reds, vibrant emerald greens, and hints of silver and gold will forever remain a timeless scheme, being the primary Christmas colour palette since the holiday's inception.
For a modern twist to the classic palette, consider upgrading cabinetry handles or tapware with brushed brass or brushed copper, offering your guests a high-quality and detailed experience. Alternatively, for a vintage-inspired approach, consider more muted hues, introducing Victorian lamps with moss green fringes or cozy suede armchairs.

After more seasonal content? Learn How to Transition Your Autumn Decor into Christmas Interiors now!