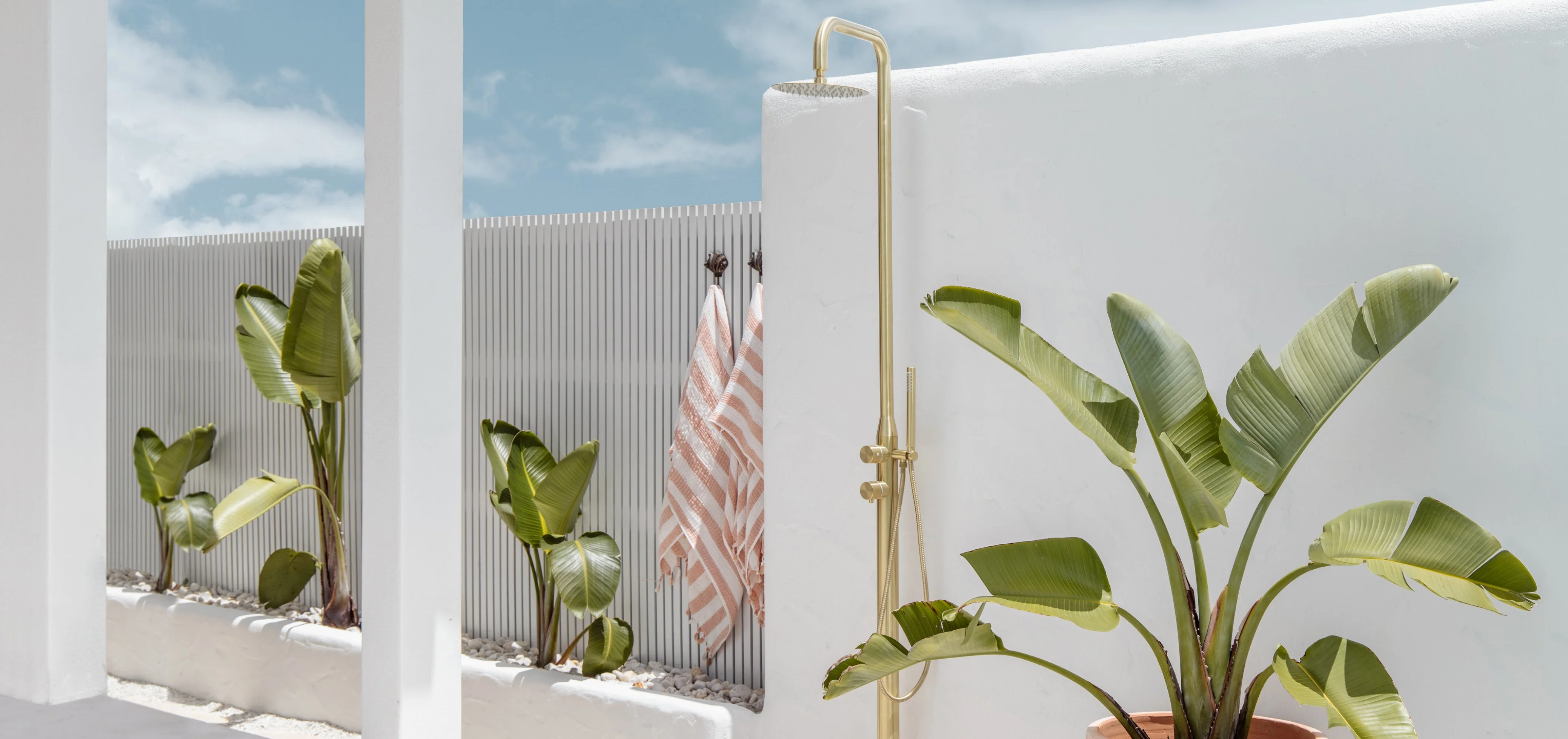 Enhance Your Home's Outdoor Area
The beautifully minimalist Sola Outdoor Shower Set offers the perfect solution to any home with a pool area or hot tub, allowing you to wash off and dry before entering inside.
An Indispensable, Durable, and Stylish Lead-Free Outdoor Shower
Rinse off after a dip or clean the pets with one streamlined fixture. The Sola not only has aesthetic appeal but also adds value to the home.
Easily switch between the large 250mm shower head and hand shower via the diverter function. The hot and cold progressive mixer opens up a world of options, allowing you to precisely set your desired temperature.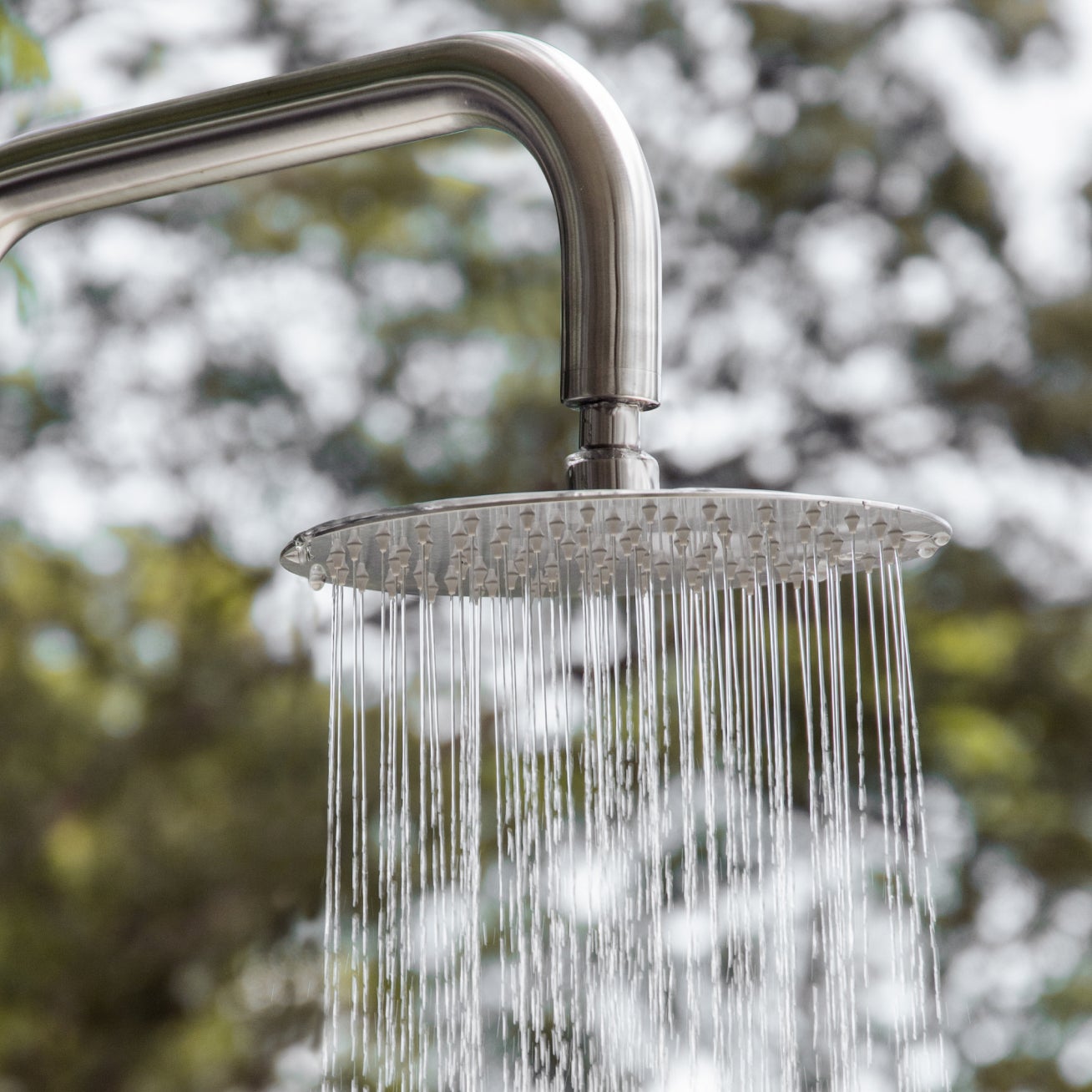 250mm Shower Head
The Sola comes equipped with a large 250mm shower head and a finely distributed water system that provides complete coverage. Excellent functionality and water efficiency make it a premium shower fixture.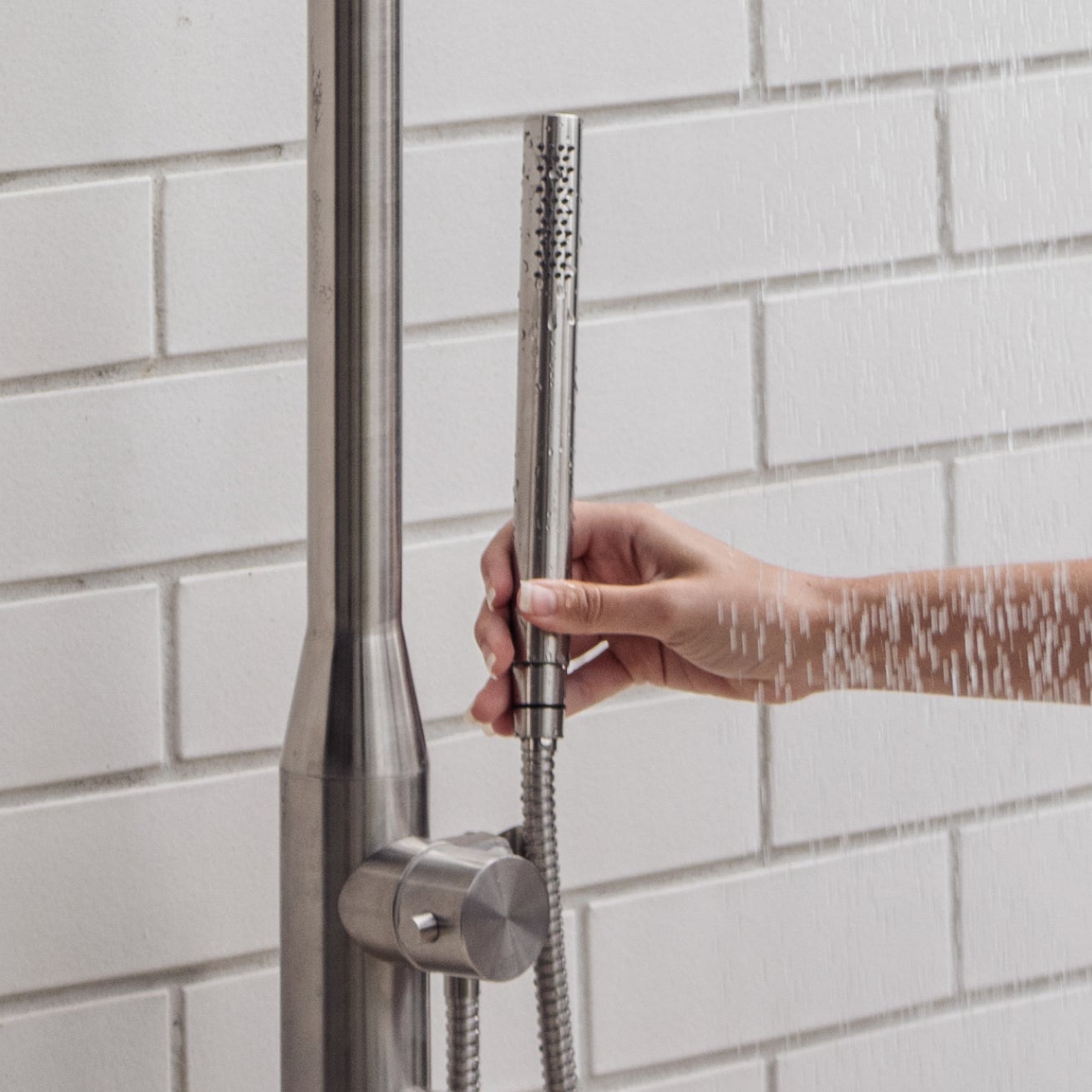 Separate Hand Shower with Diverter Button
Beautifully streamlined, Sola's hand shower brings together aesthetic sophistication and functionality, while instilling confidence into your outdoor sanctuary.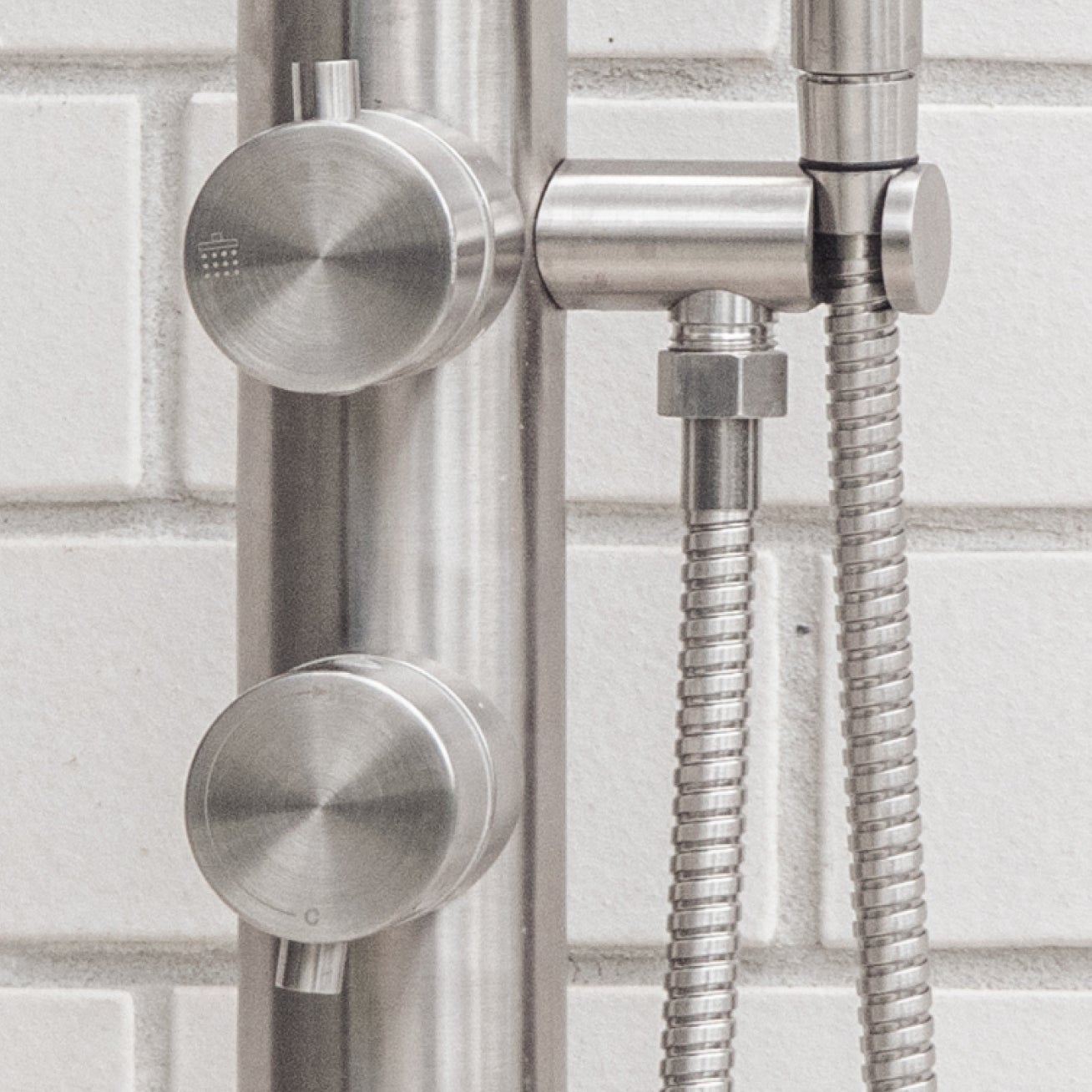 316 Grade Stainless Steel
This durable freestanding outdoor shower is constructed from high-quality 316-grade stainless steel. Reassuringly rust-resistant, its anti-corrosion properties make it suitable for outdoor or indoor use.
Positively Transforming Outdoor Spaces
The Sola Outdoor Shower Set guarantees style while withstanding climatic conditions to truly enhance your exterior space.

Please note: While encasing the water connection box into concrete can be done, your warranty would be voided. We recommend mounting the shower on top of a hard surface (i.e concrete slab). Comprehensive installation instructions can be downloaded below.