How to Add Texture to Your Home in 4 Different Ways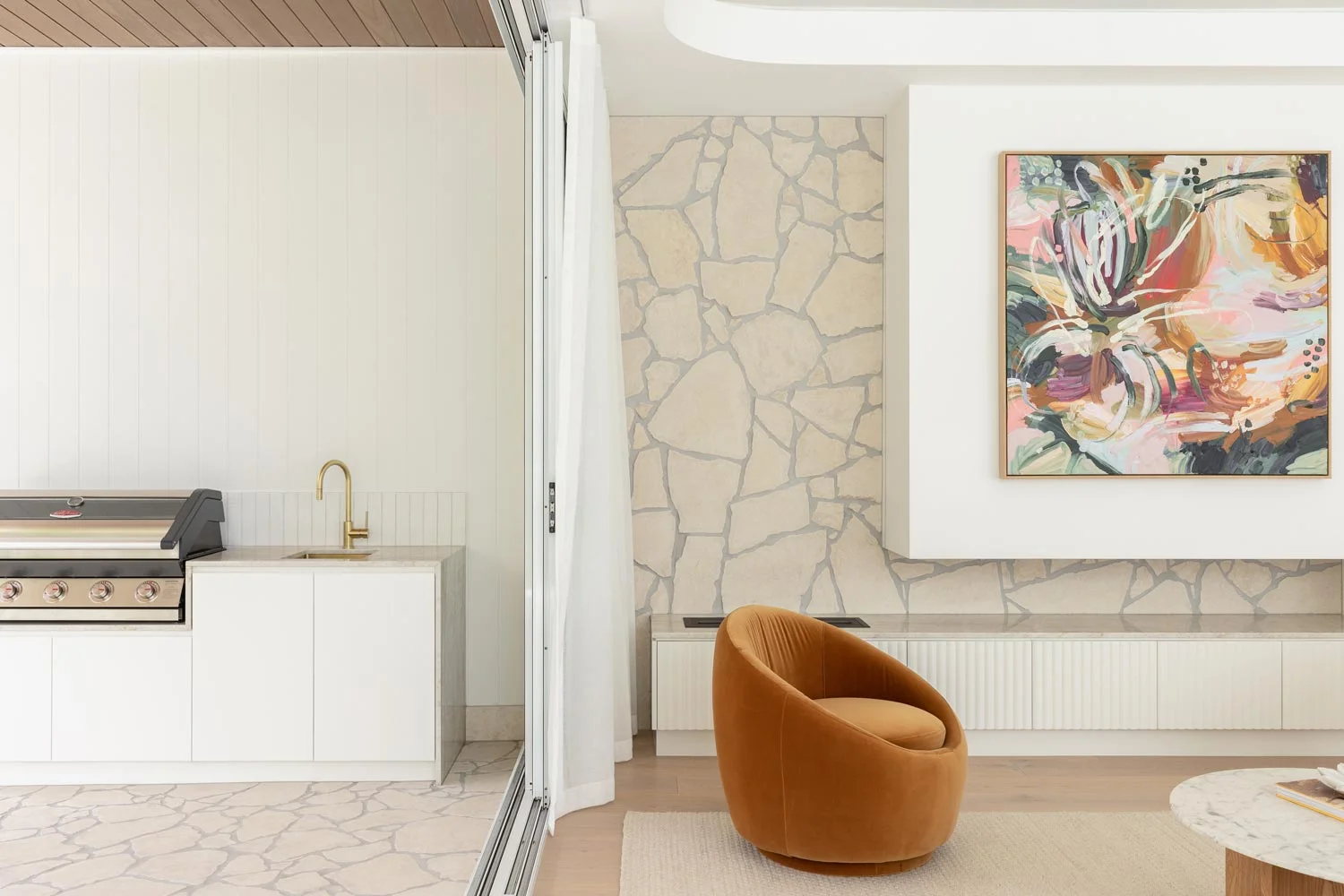 Texture in interior design is a crucial layer that imbues character, depth, and sensory engagement. While it is almost impossible not to have some sort of texture in a space, focusing on this element gives your design a considered level of interest and personality.
If you've been wondering how to add texture to your home, this article provides a quick list of unique ideas that will help you revise the way you might initially approach textures.
The Importance of Texture in Interior Design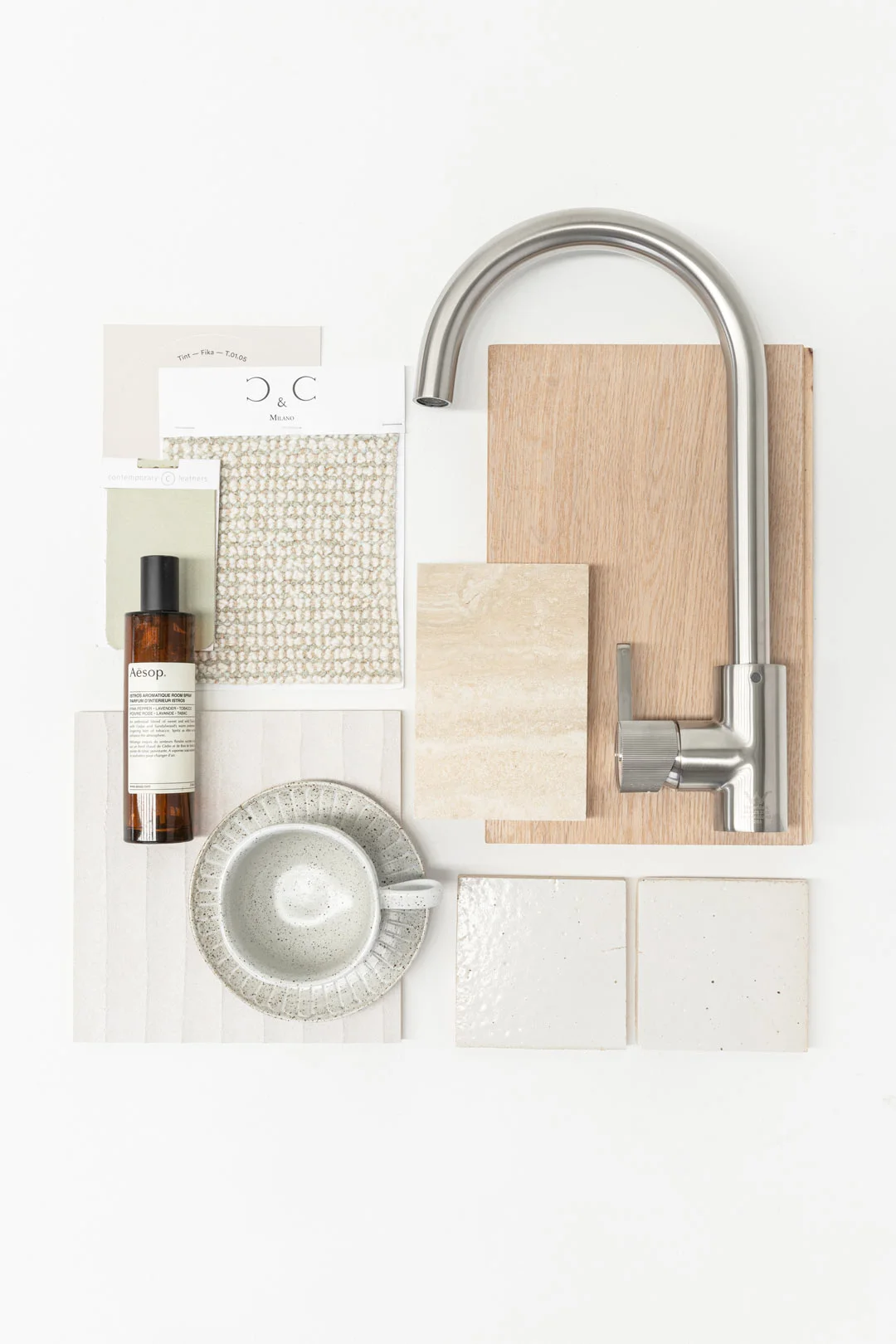 Texture denotes the physical or visual state of an item and how that contributes to the tactile experience of a space. Knowing how to add texture to your home results in a rich complexity bolstering your design story to be as engaging as possible.
Interior designers employ different textures to achieve balance, functionality, and contrast, considering how their selections evoke certain sensory reactions within the space.
Kirra Martin, founder of design studio Krave Interiors, eloquently sums up texture as:
"[...] an essential element in interior design that is often overlooked but plays a vital role in creating an aesthetically pleasing and comfortable space. Using a variety of textures can help create a visual hierarchy and highlight key design features creating an emotional connection between people and their surroundings."
Texture selections play a part in interacting with light, influencing acoustics, and enhancing material functionality. For example, rough textures in interior design, such as brick, can make a place feel lively, warm, and rustic. Smooth textures in interior design are more reflective, which can come off as modern and sophisticated. In essence, texture is a design fundamental that can create a captivating space. Learning how to add texture to your home reframes the way you view your space — encouraging you to harness nuances for an immersion of the senses.
How to Add Texture To Your Home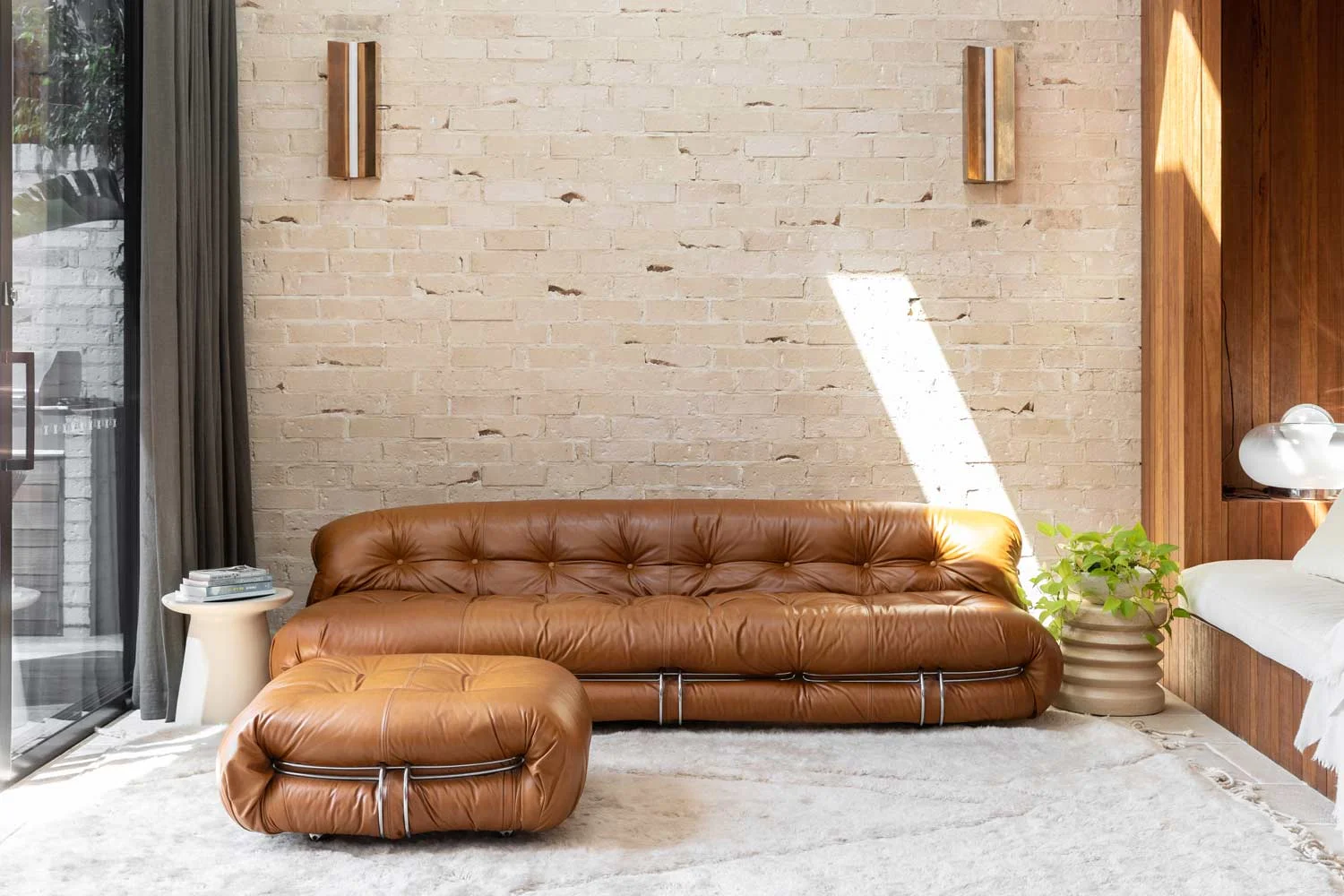 Oftentimes, the general advice for incorporating texture is to add in various throws and pillows. While that is a simple and seamless starting place, we want to offer a broader example of how mixing textures in interior design can layer unique character through your home.
1. Textured Tapware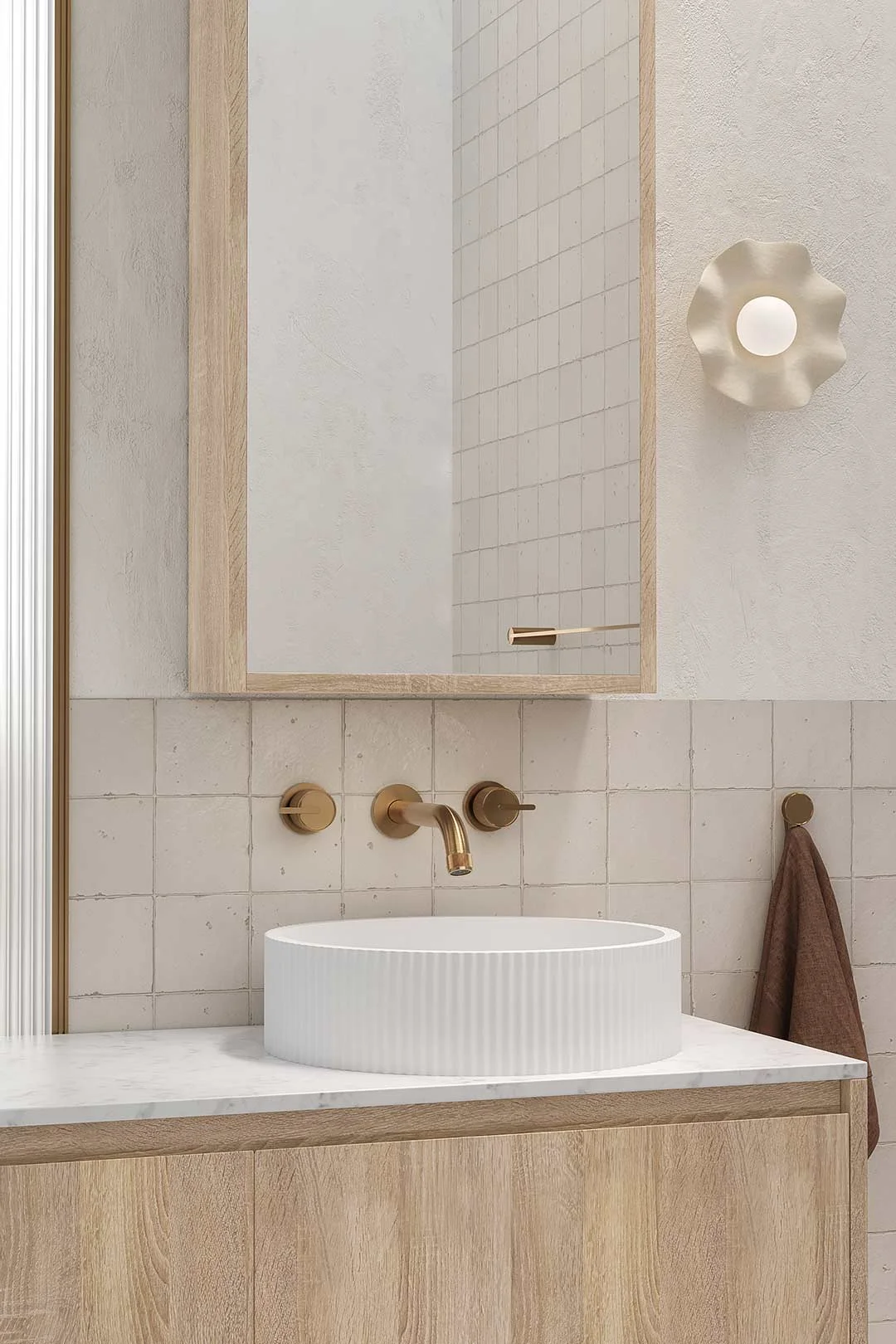 Items as utilitarian as tapware have evolved to express a more artistic side, with many fixtures available in textures that differ from brushed or polished. Knurled, matte, or reeded like our Namika collection, offer a unique touchpoint throughout your day, both engaging the visual and physical senses.
Enjoy a concentrated dose of texture by opting for a kitchen mixer with a reeded handle, paired with a reeded basin.
2. Textured Walls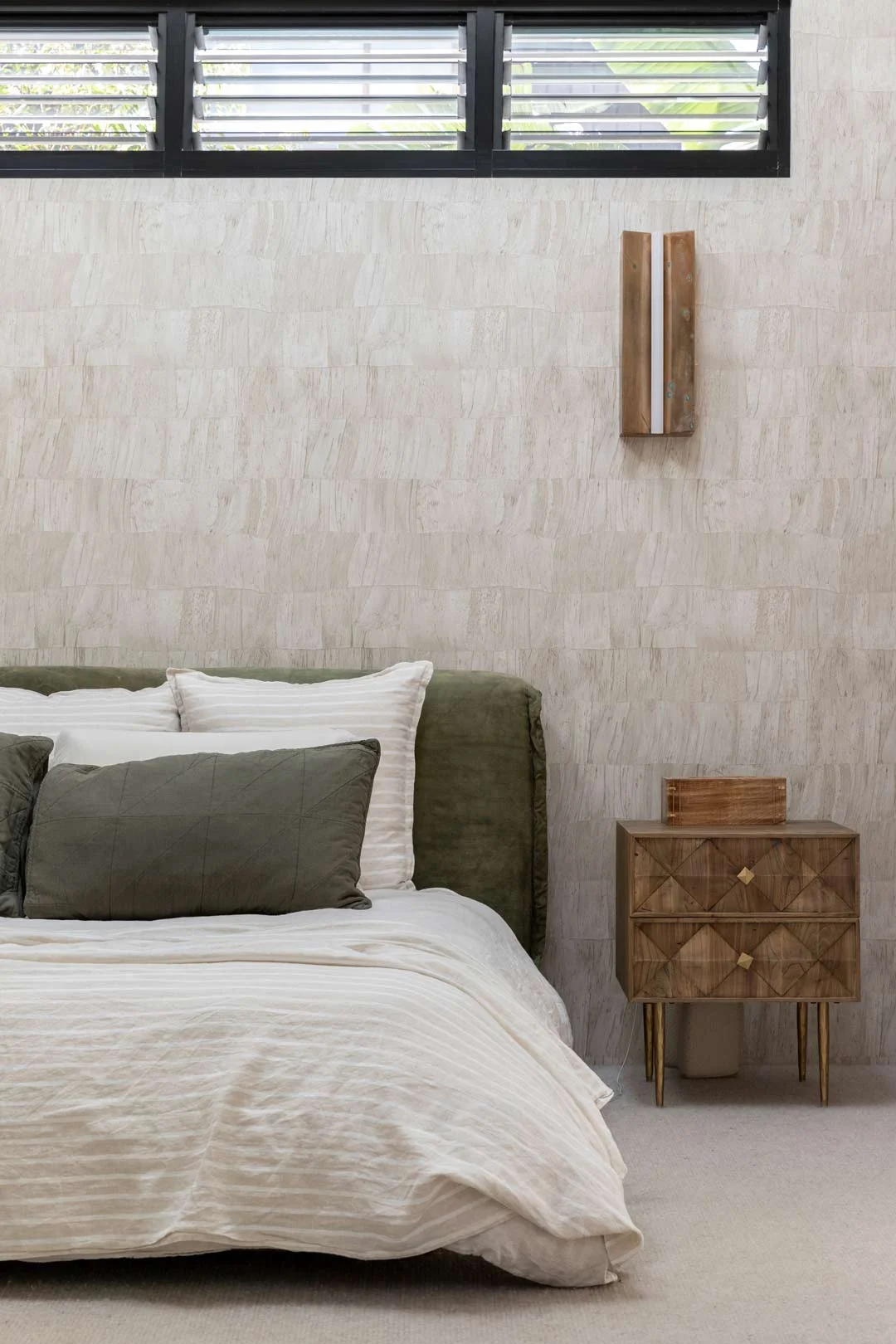 Textured walls are the best way to liven up a monochromatic scheme — especially if it's looking a bit flat. They can provide variance without having to introduce bold colours, but you're more than welcome to do that as well. Tiles, patterned wallpaper, stucco, beadboard, troweled, VJ panelling, Venetian, and popcorn are some of the many examples of wall textures in interior design.
3. Textured Baths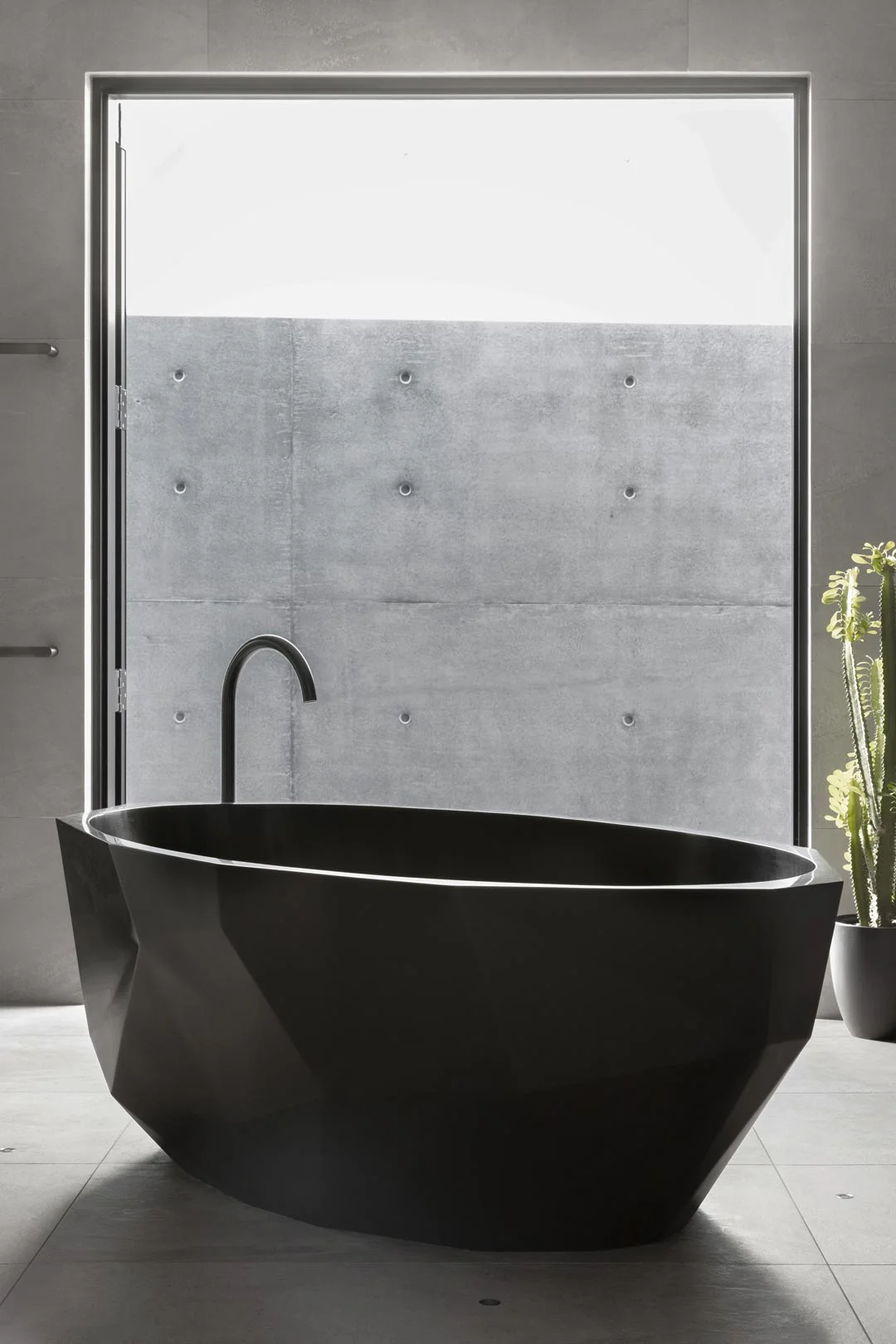 Want to know how to add texture to your home's bathroom uniquely? Make your freestanding bath more of a standout with exciting textural selections. This can look like a dark, faceted bath where each face reflects light in a different direction. Or perhaps a fluted bath, where the ridges' uniformity exudes a sense of order. Sometimes capitalising on one large piece can be enough textural delight to transform your space for the best.
4. Textured Art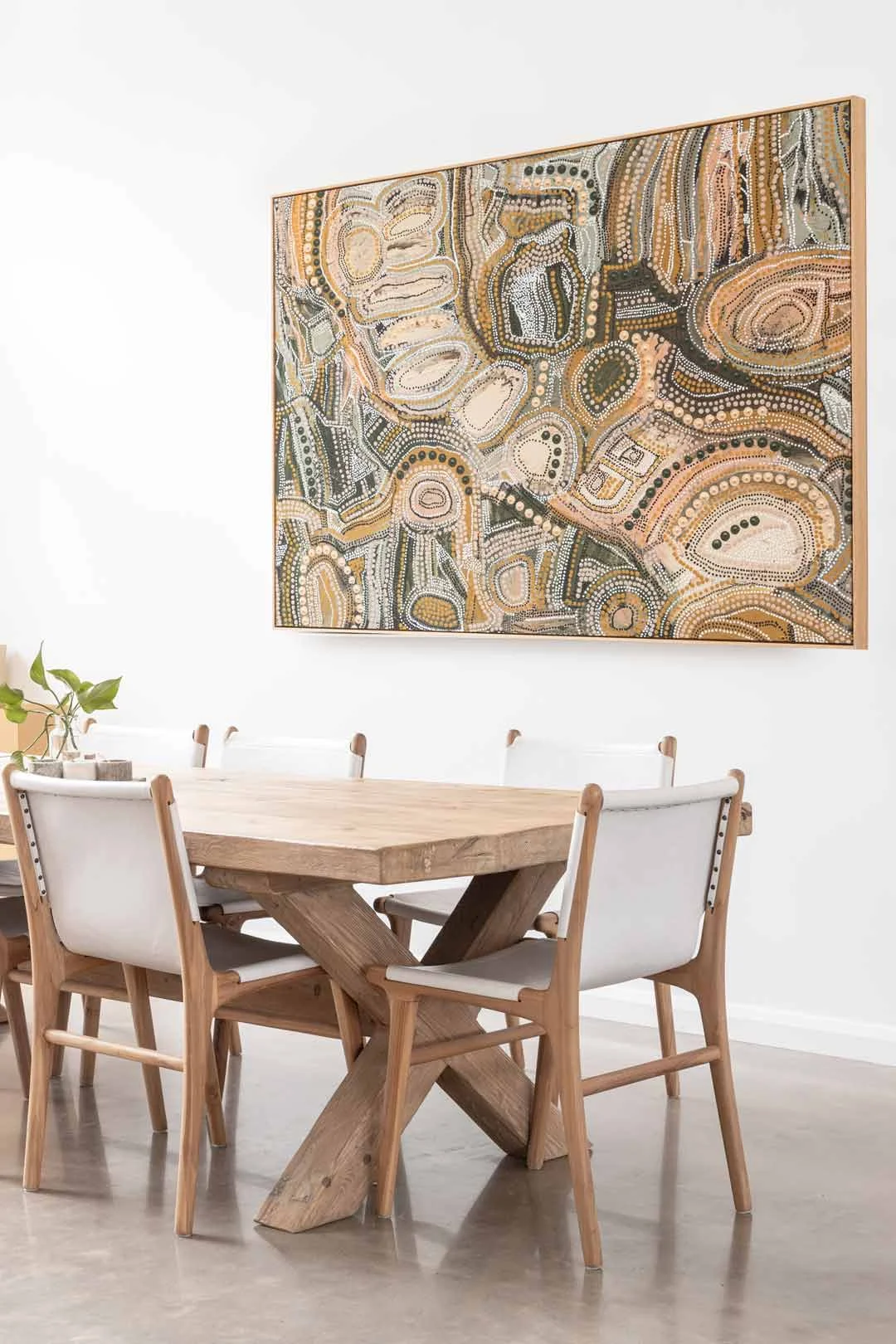 Create portals of wonder by getting crafty! Textured art is the simplest way from this list to add more interest to your design. Whether it's the bold strokes of an impasto painting or the delicate layering of a collage, textured art entices you to reach out and experience its raised surfaces of creativity. Explore what you're capable of by purchasing a textured art canvas kit, or supporting your favourite local artists.
Mixing textures in your interior design details an endless journey into experimenting with character, functionality, and depth. Whether you want to go big with textured walls or small with a textured tap, we hope these options can provide a helpful view of how to add texture to your home.
Gain a more considered understanding of your space with the 7 principles of interior design.