DIY Easter Gifting: How to Make Shower Steamers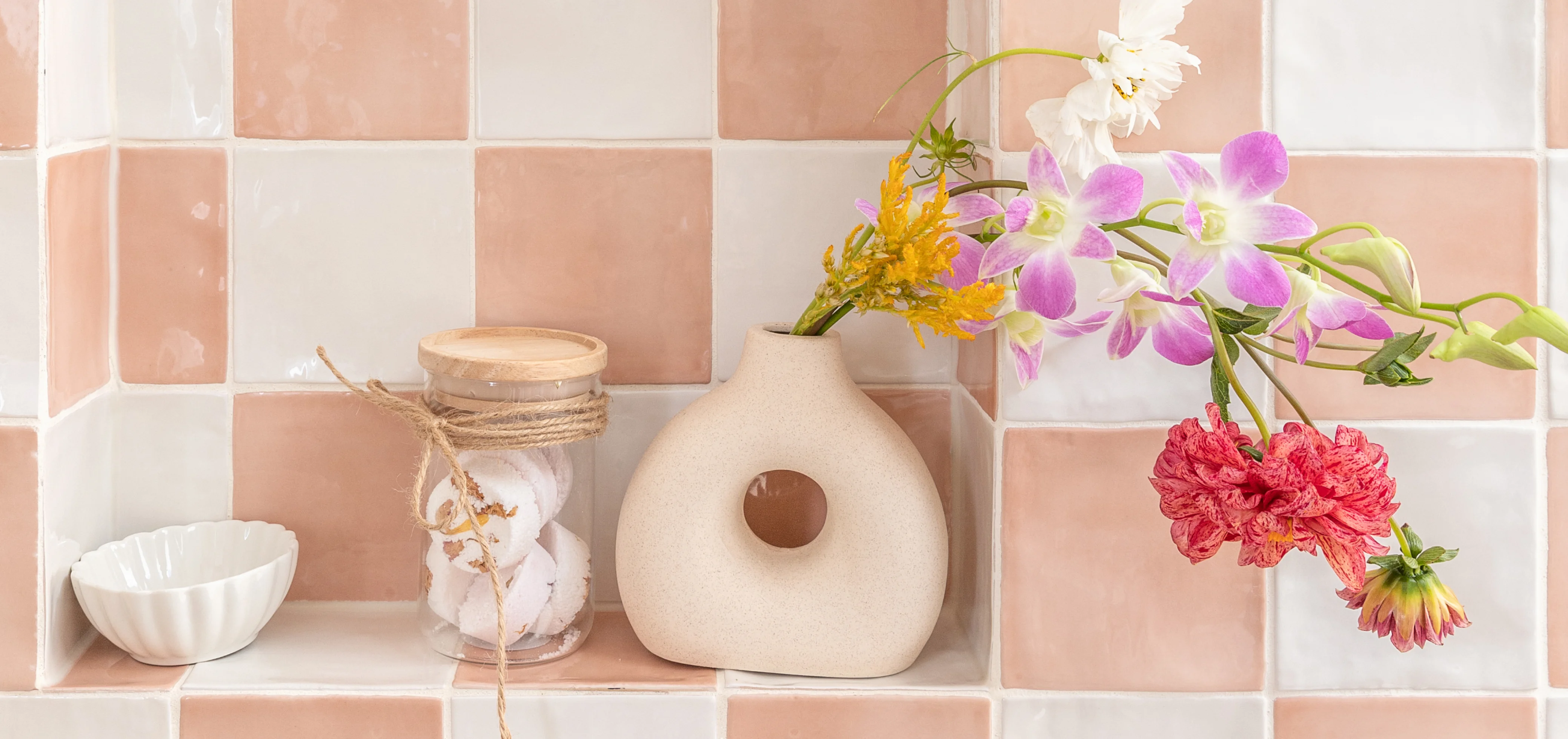 It's Easter time again. You're looking for thoughtful ways to show your loved ones how much you care. Why not skip the chocolates this year to create something that will help them truly unwind after a long day? DIY Easter gifts are a meaningful way to show appreciation for family and friends — and DIY shower steamers are sure to make a lasting impression!
What are shower steamers?
Shower steamers are essentially bath bombs, but for your shower. They are balls or tablets made of ingredients like baking soda, citric acid, essential oils, and other natural ingredients. Consider them perfect Easter craft ideas when treating your loved ones to much-needed relaxation.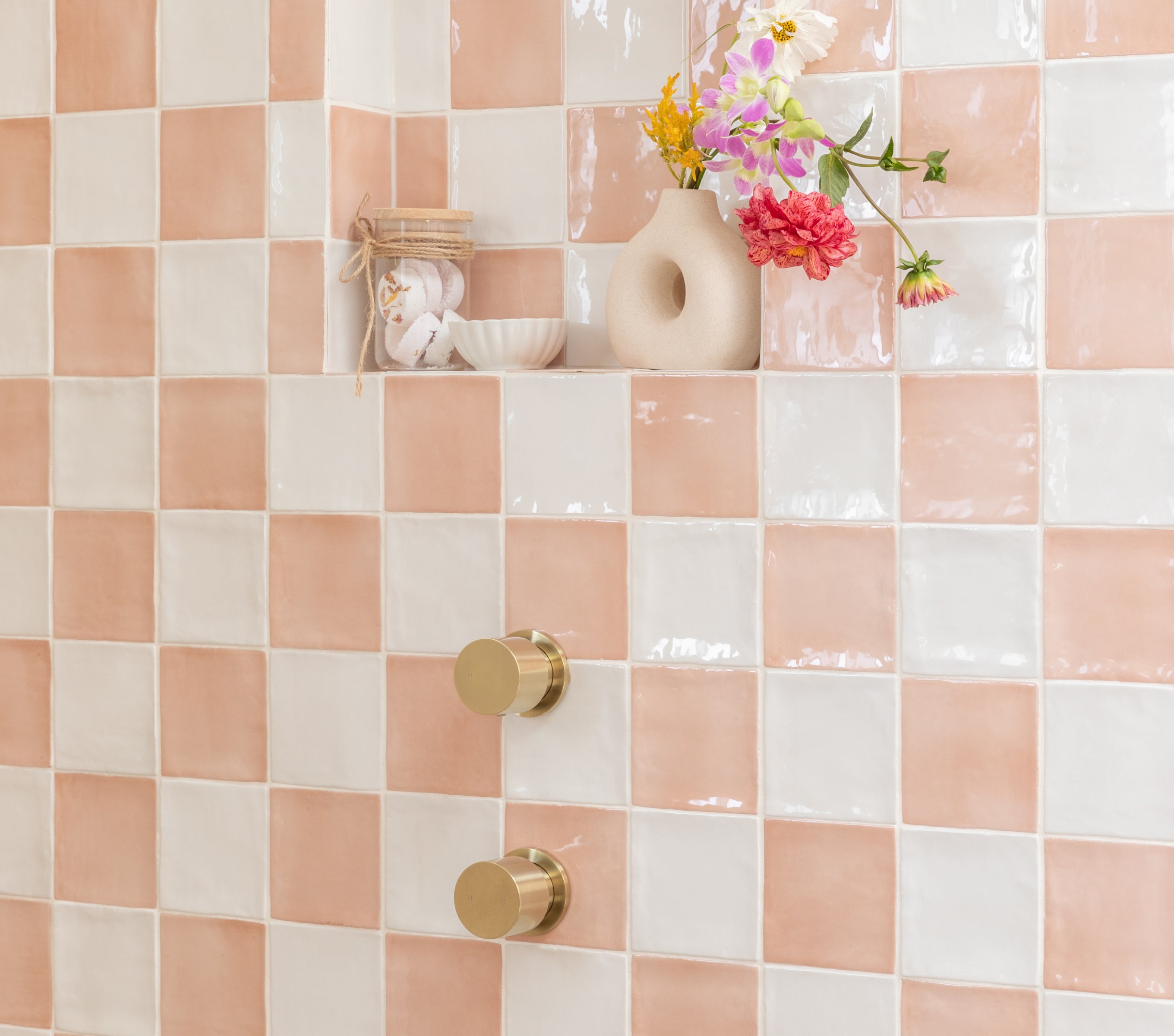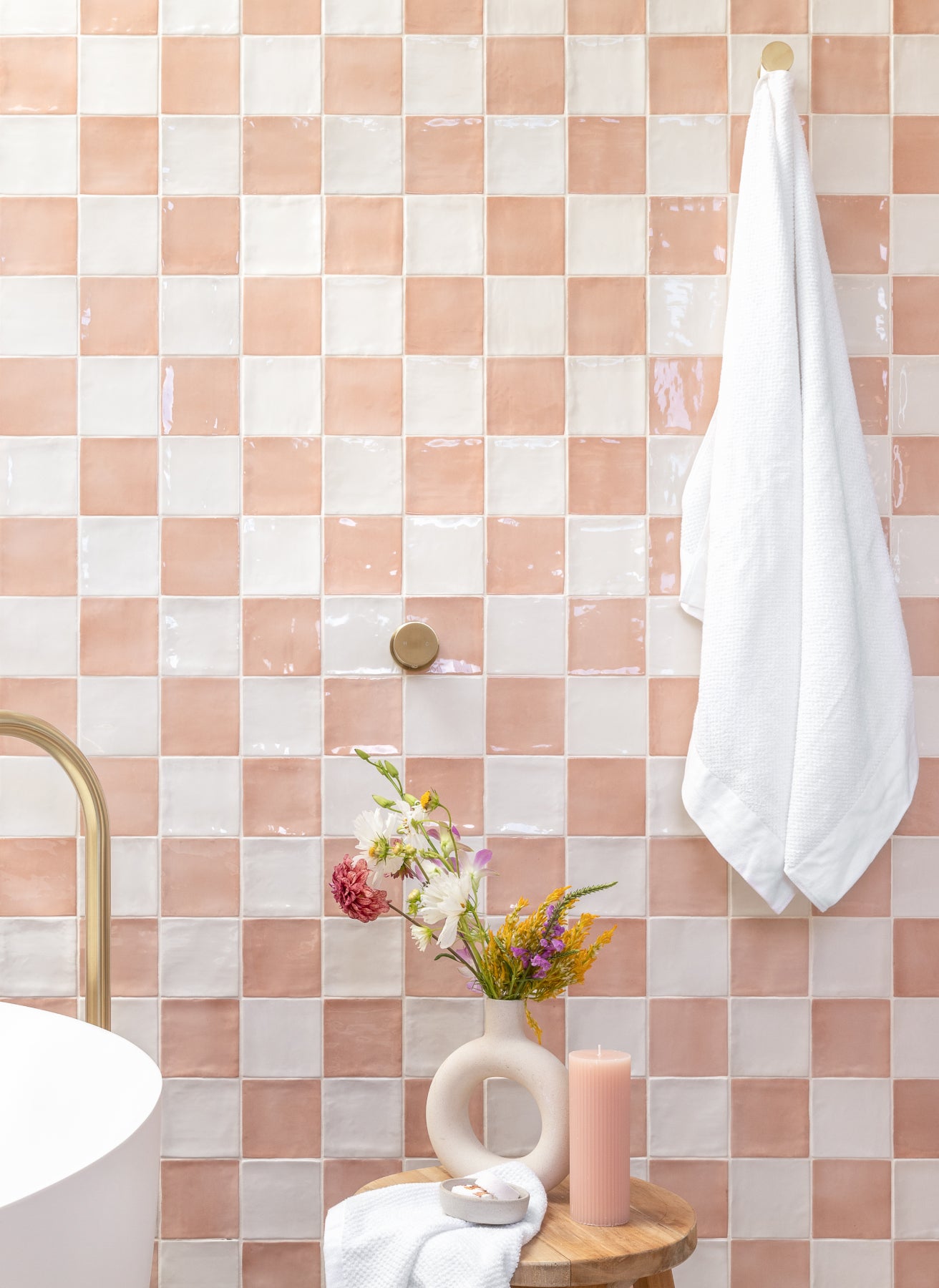 When hot water (enough to steam) comes into contact with the ball, it releases the essential oils, creating a soothing, therapeutic aroma that makes your shower time feel like a spa. The best part about it is, even though you can find shower steamers in spas and salons, you can easily make them at home with a few simple ingredients!
For more Easter ideas, why not read our blog:
Creating the Ultimate Easter Table Setting with Nadia Harrison
How to Make Shower Steamers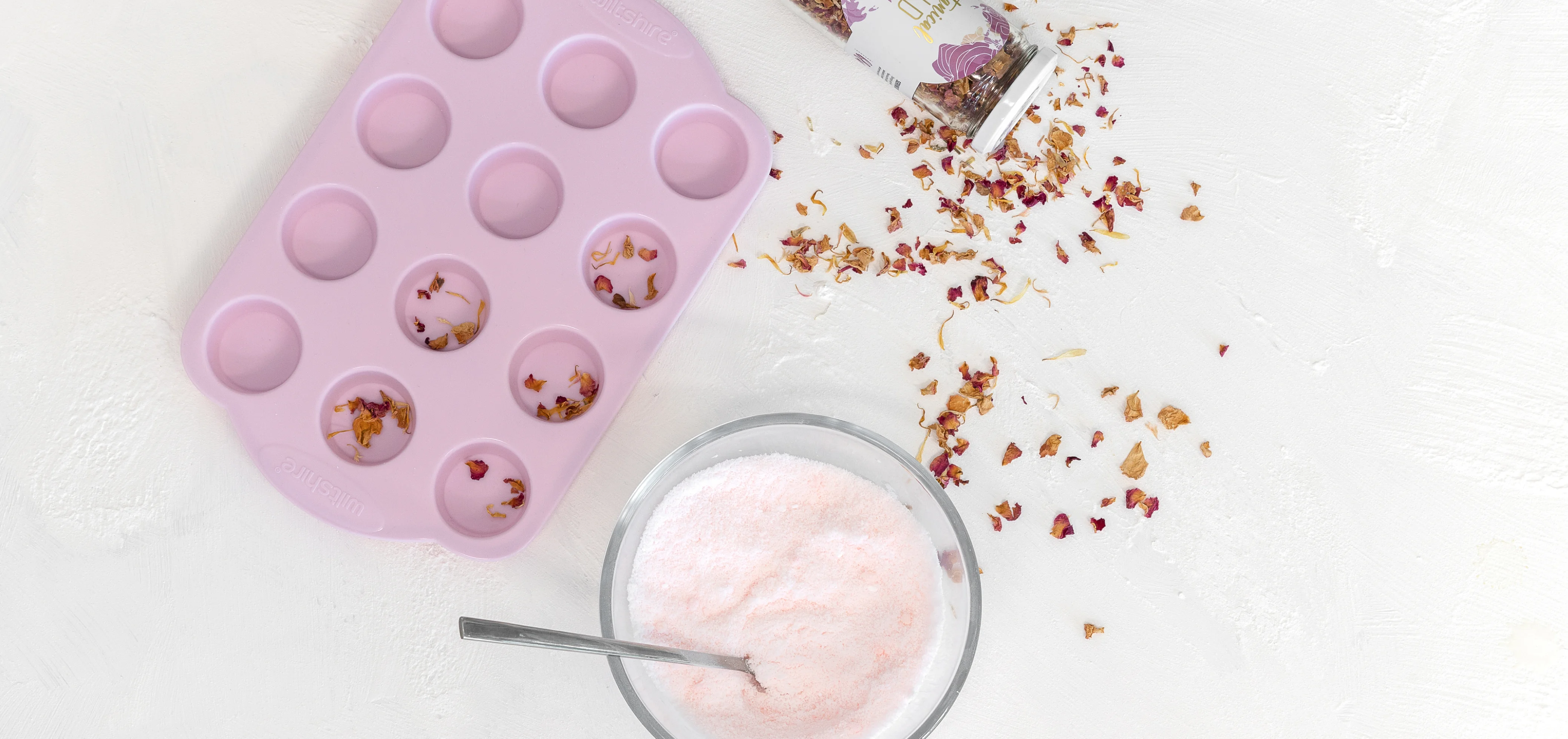 Follow this step-by-step guide to ensure the best results for your DIY shower bombs.

Ingredients:
2 cups baking soda
½ cup citric acid
20 drops peppermint essential oil
1 ½ tablespoons water
6 drops food colouring of your choice (we used pink and yellow)
Silicone mould
Dropper
Small bowl
Desired add-ons — we used dried edible flowers
Method:
Gather your DIY shower bomb supplies.
Combine the baking soda and citric acid in the small mixing bowl.
Add in your food colouring and mix until the desired colour is achieved.
Add in the essential oils and mix until combined.
Spoon your mixture into the silicone moulds, pressing down firmly.
Allow the shower steamers to dry overnight.
Once dry, gently remove the steamers from the moulds and store them in an airtight container.
Tips for Making Shower Steamers
Making your own shower steamers is a fun and easy way to create unique Easter gifts. Here are a few tips to keep in mind when creating your DIY shower steamers:
Ensure you use only natural ingredients and essential oils to keep your shower steamers free of harsh chemicals and toxins.
Start with a small batch so you can adjust the recipe if need be. That way, you can also test out different variations and create batches that are uniquely yours.
A silicone mould is best — your shower steamers are prone to breakage, and these moulds will help you remove them quickly.
Most importantly, don't be afraid to experiment!
Creative Ways to Package and Gift DIY Shower Steamers
Are your shower steamers ready? It's time to package and gift them!
Here are a few creative ways to bundle your homemade Easter gift:
1. Place the steamers in a glass jar or container and add a bow, ribbon, or personalised tag.
2. Create a fun Easter basket with shower steamers, Easter chocolates, and DIY Easter eggs.
3. Place the DIY shower bombs in an organza bag and tie them with ribbon.
4. Wrap them in tissue paper and put them into a gift box.
Consider adding a personalised note for an extra sentimental gifting experience.
Easter craft is a unique and meaningful way to show your loved ones how much you care. DIY shower steamers are a great way to show your appreciation, and they are surprisingly easy to make. With a few staple ingredients and a small amount of time, you can create beautiful and thoughtful gifts that your friends, family, and colleagues will cherish.